Ryan Giggs will benefit if he waits a little longer for his Manchester United chance
There is much to be gained from sitting in the shadows and waiting, as Mourinho can tesify himself
Samuel Stevens Comments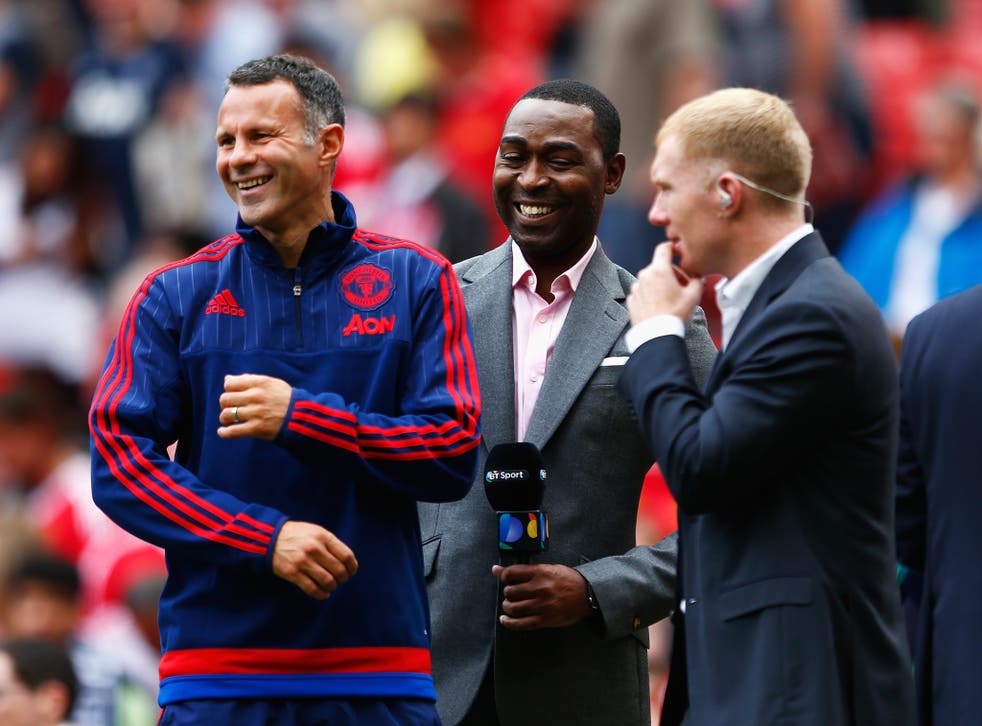 Nobody can doubt José Mourinho's ability to stir life into Manchester United but nor should they be under any illusions about the man trusted with hauling them back onto their feet.
It is common for managerial appointments of this magnitude to pose more questions than answers. Will the swashbuckling, Brylcreemed Mourinho of old return at Old Trafford?
Or will his malevolent, fire-breathing alter-ego elect to rear its head once again? Regardless of which Mourinho does turn up next season, it's sure to be the same man who climbed off his sick bed just to stick a dagger into Liverpool's heart in 2014.
As Demba Ba punished Steven Gerrard's famous slip to end their title hopes, the Portuguese, wearing a gillet despite the beaming April sun, galloped past Brendan Rodgers, a former ally, down the Anfield touchline to revel in their heartbreak.
He has yearned for a chance to emulate Sir Alex Ferguson since another famous dash down the sidelines, at Old Trafford as Porto boss a decade earlier, and that makes him more dangerous than ever. Mourinho has always practiced a boom or bust brand of management and this latest chapter will be no different.
For those who hold reservations over his temperament, conduct and all-round suitability to run a club synonymous with Sir Matt Busby, the arrival of Mourinho's viceroy, Rui Faria, will also be greeted with trepidation by some.
Mourinho and Faria live their lives by each other's side. Many of the former's touchline capers are joined by the flailing arms and gnawing teeth of his assistant. Their relationship goes back to a seminar day during Mourinho's spell at Barcelona in the late nineties and has blossomed ever since.
Who might Mourinho try to sign at Man Utd?

Show all 11
Ryan Giggs, the man considered the long-term heir to Ferguson's throne, is likely to be pushed down the hierarchical chain at Carrington until Faria joins his long-time commander-in-chief on their next venture. Much of Mourinho's success – at Porto, Chelsea, Internazionale or Real Madrid – originates from clandestine late night cabals with his trusted sidekick.
They will scheme among themselves the work out the best (and most direct) methods to restore United as the super club they claim to be. Giggs's role in the new United dynasty is likely to be one of appeasement, operating chiefly as Dr Jekyll to Faria's Mr Hyde within the United dressing room.
This new position is not to be taken lightly. It has been suggested that Mourinho's appointment is a slap down of the Welshman's ambitions to be top dog at United. And yet the 53-year-old's arrival offers Giggs another fascinating case study in the craft.
He stood by and briefly seized the reins as David Moyes wilted in the spotlight. Lessons would surely have been learned. Again, he watched as Louis van Gaal concurrently befriended and alienated differing contingents of the changing room.
Like Mourinho, who watched Sir Bobby Robson and Van Gaal before going it alone at the turn of the millennium, there is much to be gained from sitting in the shadows and waiting.
Mourinho tells Man Utd fans to forget the last 3 years
Now Giggs can study at close quarters the rise of Mourinho's Manchester United. Silverware will most likely follow in spite of the forces working against them across town at Manchester City.
Not since his first spell as Chelsea manager, with Rodgers, Steve Clarke and André Villas-Boas by his side, has Mourinho been blessed with such backroom strength.
He has perfected the art of joining clubs at the right time. History may be against him (for Tom Watson, Herbert Chapman, Brian Clough and Kenny Dalglish are the only managers to win the title with two different clubs) but he arrives at an opportune moment nonetheless.
Mourinho reportedly cried when he learned of United's decision to replace Ferguson with Moyes and not him three years ago.
But the club has been worn down since, expectations have lowered considerably and there is now an appreciation of just how magnificent Ferguson's achievements truly were. José could hardly have timed it any better. With Giggs by his side, it could be in both of their interests to stay together, for the time being.
Register for free to continue reading
Registration is a free and easy way to support our truly independent journalism
By registering, you will also enjoy limited access to Premium articles, exclusive newsletters, commenting, and virtual events with our leading journalists
Already have an account? sign in
Join our new commenting forum
Join thought-provoking conversations, follow other Independent readers and see their replies