Sergio Aguero: Manchester City contest violent conduct charge against striker for Winston Reid elbow
The Argentine appeared to lash out against the West Ham defender during the 76th minute of Sunday's Premier League match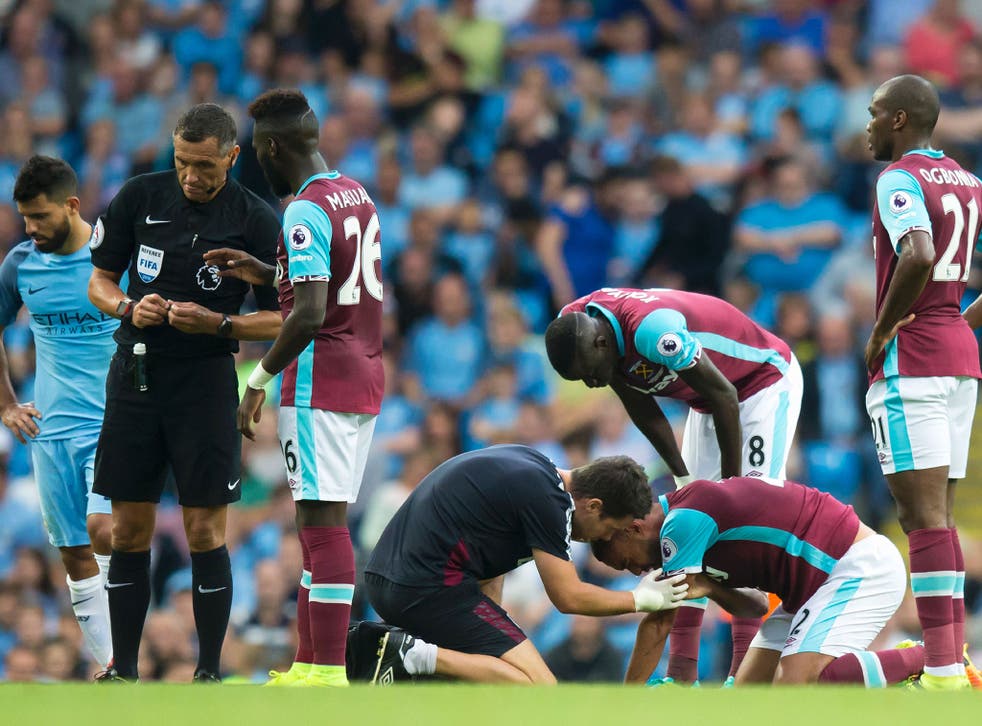 Manchester City are contesting a violent conduct charge against striker Sergio Aguero for elbowing West Ham's Winston Reid.
The Argentine appeared to lash out against the Hammers defender during the 76th minute of Sunday's fixture.
The Football Association said referee Andre Marriner and his officials did not see the incident. It has since been decided to take retrospective action after reviewing television footage.
If found guilty, Aguero would be banned from the next three matches, including the Manchester derby on 10 September.
He would also miss City's league match against Bournemouth and their EFL Cup game against Swansea.
An independent panel is due to rule on the case on Friday using written submissions and reviewing video evidence.
Aguero, who is out of Argentina's two 2018 World Cup qualifiers this month with a calf injury, will not appear in person.
Speaking after City's 3-1 win on Sunday, Pep Guardiola said: "I didn't see so I cannot comment. Hopefully nothing happens. If it happens, we accept and adapt and we will try our best."
Slaven Bilic also touched upon the incident, remarking: "I didn't see it at all. I reacted because we wanted to make a sub. We wanted to change the shape. I think he is okay. He is not injured."
Join our new commenting forum
Join thought-provoking conversations, follow other Independent readers and see their replies