Sir Alex Ferguson praises Rio Ferdinand for speaking out about racism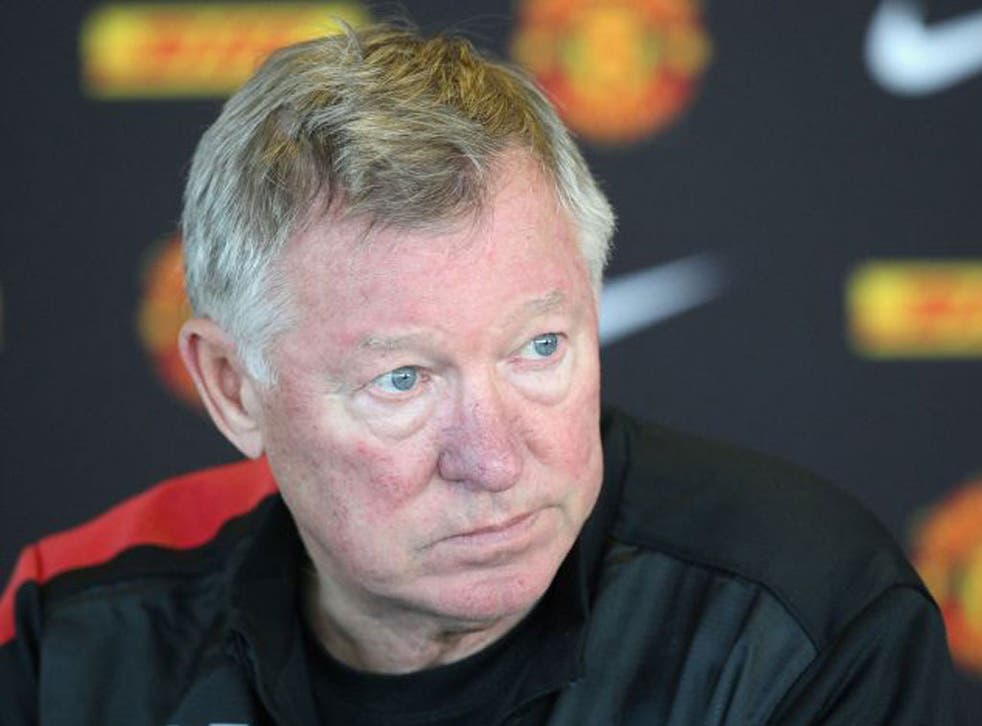 Sir Alex Ferguson yesterday praised the Ferdinand brothers for speaking out about issues surrounding racism in the game and backed their calls for more action from the governing bodies.
"I think Rio and his brother Anton have done the right thing there [with their statement on Wednesday]," he said ahead of Manchester United's Premier League match at Chelsea tomorrow. "I think it's bubbling along, that race issue. It's not completely gone away. But the thing is the awareness is getting stronger and the PFA [Professional Footballers' Association] are, I'm sure, doing their best to support it. The Football Association has to do more with Uefa and Fifa."
The United manager also warned against allowing the gap to Chelsea at the top of the league to open to seven points. "It could be a league in which you will suffer if you lose bad ones," he said. Ferguson also revealed that his club will be without their midfielder Shinji Kagawa, who has made an impressive start to the season, for up to four weeks because of a knee injury.
Roberto Di Matteo said yesterday that abuse from supporters was a part of the game that players had to accept. It is sure to become an issue when Rio Ferdinand visits Stamford Bridge for the first time since John Terry's racial abuse charge.
Di Matteo was asked on a number of occasions whether he would explicitly request the Chelsea fans did not abuse Ferdinand, the brother of Anton, whom Terry was found guilty of racially abusing last month on an FA charge. It was also put to Di Matteo that Patrice Evra has been singled out by the home support at Stamford Bridge in the past.
Di Matteo said: "I don't know how every supporter will react. Generally our fans have been respectful and good in their behaviour. We get booed as well when we go away from home. It's not just focusing on our supporters. Our supporters have been generally very good."
Asked whether he would condemn Ferdinand being abused, the Chelsea manager said: "Hopefully our supporters will cheer us on and try to push us to win the game."
Pushed on why he was reluctant to condemn the abuse of the player, Di Matteo said: "I think you get that in every stadium. It's happened with many players before. I remember when I was playing with Graeme Le Saux he used to get booed a lot. So... some people feel that's right and some don't. I think our supporters have been good, that's my belief."
Much of the abuse that Le Saux received from crowds during his career was homophobic, unjustifiable in any circumstances and in this case directed at a player who is not gay. On another note, Di Matteo said that there would be no issue with Ashley Cole shaking hands with Ferdinand before the game. Cole gave evidence in the criminal case against Terry, who is suspended.
On suggestions that Ferdinand would seek out Terry at the ground to shake his hand, Di Matteo said that he welcomed that. He said that there would be no requirement of his players to wear the "Kick It Out" anti-racism campaign T-shirts in the warm-up following Ferdinand's refusal to wear one last week. He said: "We are supporting the "Kick It Out" campaign. It is going to be a choice for our players. My personal opinion is that we should raise awareness of it and show support for campaign. We support it."
There was also a lukewarm response from the Chelsea manager to the PFA's proposal that any player or official should be sacked for racism – an awkward issue at Chelsea given Terry's guilty verdict. "I think it's a difficult one," Di Matteo said. "If the majority believe that we need a law like that then as I said we will obey it."
Join our new commenting forum
Join thought-provoking conversations, follow other Independent readers and see their replies