Spurs can see success in Pochettino's plan but need legs to carry it out
Participation in the Europa League means that there are very few empty midweeks for training
Jack Pitt-Brooke
Monday 09 November 2015 23:38 Comments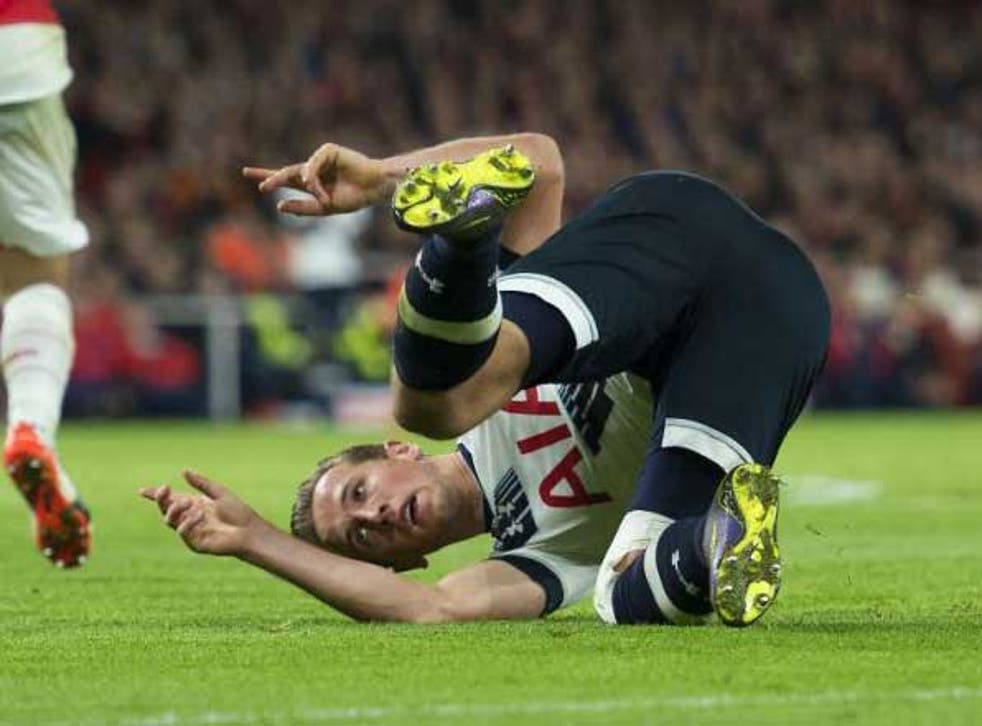 It was the Arsenal captain, Per Mertesacker, who best described Tottenham Hotspur's performance at the Emirates Stadium on Sunday, in a derby in which Arsenal scraped a crucial point from a 1-1 draw. "They are always physical, they always chase us," he said. "And in the second half they suffered from their hard work."
Spurs' display at the Emirates was almost the high point in Mauricio Pochettino's 18 months in charge at the club. For 75 minutes it was certainly the best they have played away from home in that time. But the way Spurs dropped their level of performance in the final 15 minutes cost them what would have been their first win at Arsenal for five years.
That, in the microcosm of one match, is the crucial dynamic of Spurs' season. They clearly know how to play intense, imposing football, pressing the opposition high up the pitch. But can they keep that up? Endurance, ultimately, is what will define whether this is the season Tottenham win a trophy, or make it back into the Champions League, or just another nearly year.
Everything Pochettino has done since he replaced Tim Sherwood in May 2014 has been geared towards readying this squad for the demands of playing high-intensity, pressing football twice a week all season. He has now put his squad through two pre-seasons, which involve double and even triple training sessions. It is difficult to work the players that hard during the season. Participation in the Europa League means that there are very few empty midweeks for training, so most of the hard work is done in advance.
While Pochettino's methods are intense, this is not just old-school flogging of his squad. Rather, every player's workload is carefully monitored and tweaked by Pochettino, assistant Jesus Perez and the sport science staff. GPS data is studied and no player is pushed excessively hard.
It certainly helps that Spurs now have a fit, young, hungry squad. Their oldest regular starters are Jan Vertonghen and Mousa Dembélé, both 28 years old, while Harry Kane is 22, Eric Dier is 21 and Dele Alli just 19. These players are more willing and able to follow Pochettino's instructions than the last generation of Spurs first teamers, but Pochettino insisted on Thursday after the win over Anderlecht that credit should go to his staff too.
"It is not because we have a young squad [that Spurs are getting better at balancing Premier and Europa League games]," Pochettino said. "It is because of the way we are training, our sports science and medical staff. When you push the players every day, sometimes double sessions, it is very hard for them to suffer in the way that we push them. You can be proud of how they recover. But it is not a miracle. They have worked hard from the beginning of the season."
What this means is Spurs are well equipped to play football as Pochettino was taught by his fellow Argentine Marcelo Bielsa, with a relentless commitment to winning the ball back. When Spurs lose possession, they are told to press directly for three seconds to win it back. If they fail, they must return to their defensive positions. It is an effective tactic but it needs players to be remarkably fit to pull it off.
That is how Spurs looked for most of the game at Arsenal. Dembélé and Alli ran the midfield, while Erik Lamela and Christian Eriksen hassled and harassed Arsenal's defenders from wide positions, either side of Kane. The England striker was very impressed with how his team had done, before they tired.
"We played great football, pressed Arsenal high up the pitch and won the ball back high," Kane said. "[Getting tired] is understandable after playing three games in six days. It has been a tough week, all the games we have played [Aston Villa, Anderlecht, Arsenal], have gone right down to the last minute as well. We are a fit squad, we came out in the first half with a lot of energy. In the last 10 minutes of the game we probably ran out of energy a bit. That is understandable."
The big issue for Tottenham is ensuring that, within games and over the course of the season, they still have energy left when it matters most. Kane knows this is the key to success in this campaign.
"At this level you have to maintain it through the whole season," he said. "We have done well in the past, but then our form has dipped in the new year. It is just about doing as much as possible over Christmas and new year, and seeing where it will take us. We've got a great squad, everyone is together, pulling in the right direction, so it is about keeping that mentality throughout the season."
Register for free to continue reading
Registration is a free and easy way to support our truly independent journalism
By registering, you will also enjoy limited access to Premium articles, exclusive newsletters, commenting, and virtual events with our leading journalists
Already have an account? sign in
Register for free to continue reading
Registration is a free and easy way to support our truly independent journalism
By registering, you will also enjoy limited access to Premium articles, exclusive newsletters, commenting, and virtual events with our leading journalists
Already have an account? sign in
Join our new commenting forum
Join thought-provoking conversations, follow other Independent readers and see their replies