The 'Swansea way' has dissipated - if the club isn't careful, they'll follow Sunderland into a downward spiral
After sacking Paul Clement this week, the question for Swansea, now, is who they can find to get this limited squad back out of the relegation zone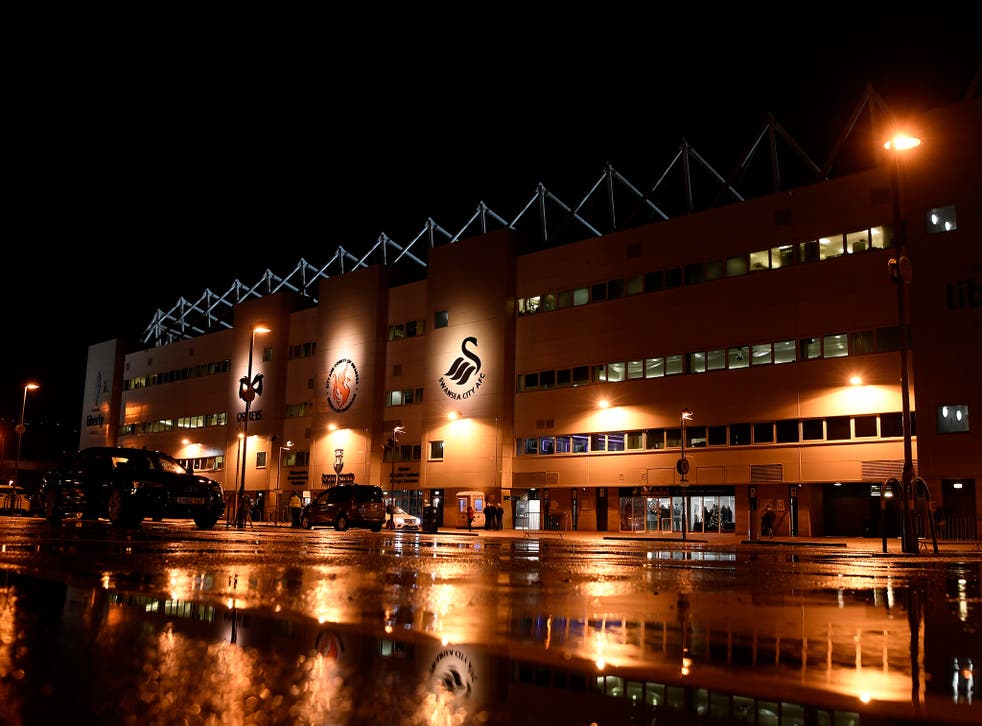 For the second time in two years, Swansea City are left without a manager, after deciding that the man who kept them up this last season cannot be relied to do the same job this time. Last year it was Francesco Guidolin who was sacked in October after a bad start to the season. This time it is Paul Clement, dismissed on Wednesday night with Swansea bottom, with 12 points from 18 games.
Clearly Clement was taking the team down and so Huw Jenkins, Jason Levien and Steve Kaplan had to act, and did so with some regret. But the cycle the club is now in, appointing a new firefighter half-way through every season, only ends one way. Sunderland did it for years and now they are 21st in the Championship.
The question for Swansea is who they can find to get this limited squad back out of the relegation zone. Their priorities are for a manager who is immediately available and who has recent Premier League experience. There are plenty of those about given how many managers have been sacked in the last few months.
The obvious solution would be Tony Pulis, the man who has never been relegated from the Premier League and who overachieved given his resources at Stoke City, Crystal Palace and West Bromwich Albion. But Swansea have no plans to appoint him, because they do not think that they have the players to match his style of play. They do not have aggressive physical midfielders, they do not have good crossers of the ball and they do not have an aerial threat in the box. Their only strikers are Wilfried Bony, who is injured, and Tammy Abraham.
And then there is the issue of style. Swansea fear that Pulis would be too at odds with their own distinctive style of play, 'the Swansea Way'. Which is certainly true, and would explain why a manager like Ronald Koeman or Slaven Bilic would be more attractive to them. There is very little confidence at the Liberty Stadium that Louis van Gaal, out of work since being dismissed by Manchester United 18 months ago, would like to come out of retirement to manage in the grim slog of a Premier League relegation battle.
But there is a bigger question for Swansea which is whether they should be guided now by concerns over how they used to play? 'The Swansea Way' was incredibly successful in getting Swansea from League One up into the Premier League and then succeeding here between 2007 and 2013. But the reality is that it has been in retreat ever since Michael Laudrup was sacked and replaced by Garry Monk back in February 2014.
Monk replaced Laudrup's passing style with a more individualistic approach and while it delivered short-term results, an eighth place finish in 2014-15, it was ultimately less sustainable. Bony's departure to Manchester City in January 2015 deprived Swansea of their best number nine and they could never fully replace him.
Soon enough Monk was gone and replaced by Francesco Guidolin, who kept the team up and was then surprisingly kept on. That summer Swansea had the chance to sign Joe Allen back from Liverpool, a midfielder from Wales who enjoyed great success at the club and who would be integral to the return of their style of play. Allen wanted to come back and was waiting by the Liberty Stadium for Jenkins to match the money that Stoke City had offered for him. But Jenkins did not and so Allen went to the Potters instead. Later that summer Ashley Williams went to Everton and Swansea have not been the same since.
Soon enough Guidolin was sacked, replaced by the disastrous Bob Bradley. It fell to Clement to re-impose some basic standards of training and organisation in the squad, and he emerges from his 12-month spell with some credit.
It has not helped that Swansea have signed players almost as poorly as they have signed managers in the last few years. This summer they sold their three best players - Gylfi Sigurdsson, Fernando Llorente and Jack Cork - losing the spine of their side. They were replaced by Tammy Abraham and Renato Sanches on loan, Roque Mesa, Sam Clucas and the return of Bony. The most successful of those signings has been Abraham, and even he has not been able to save Clement. Mesa was highly rated in Spain but did not easily fit into Clement's plans.
So if the 'Swansea Way' has dissipated as far as it has, should it even inform who they appoint next? Everything that made Swansea unique has gone and now they look like just another dysfunctional Premier League club. Even if they wanted to go back to the good old days, it is not obvious that they have the players to do it anymore. They need to appoint well now and buy well next month to have any chance of staying up. And after recent events who would trust in them to do that?
Join our new commenting forum
Join thought-provoking conversations, follow other Independent readers and see their replies