Swansea shine a light on how to profit from the Premier League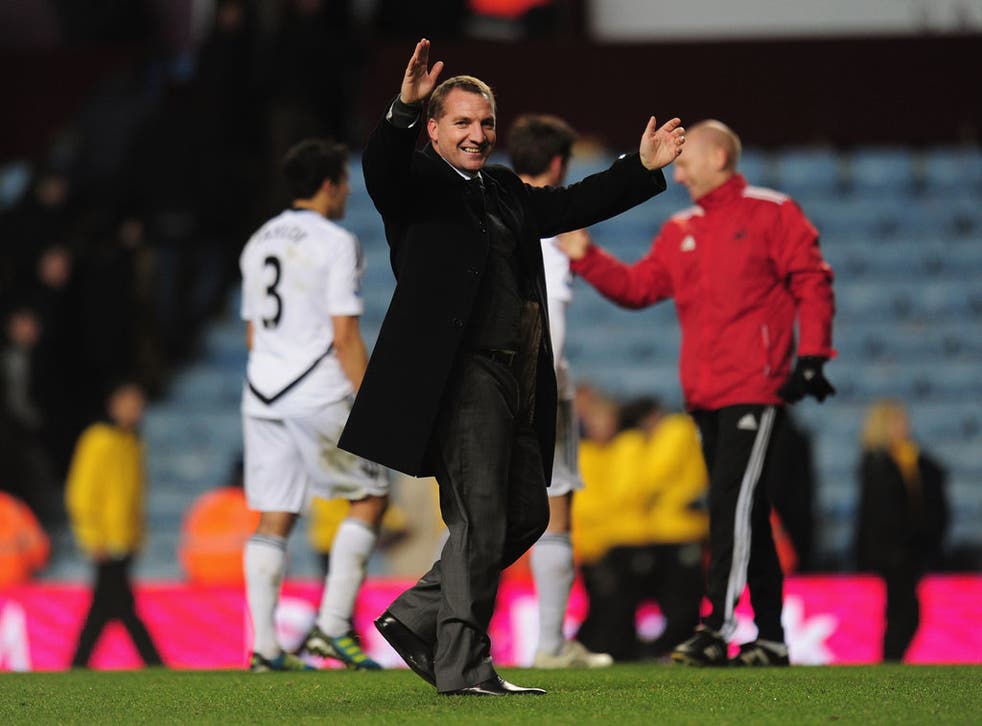 If there was a league table for financial success then Swansea City would be challenging for Manchester City's Premier League title. The Welsh club confirmed yesterday a profit of £14.6m following their successful debut campaign in the top-flight when they finished 11th under former manager Brendan Rodgers. That sum was boosted by the £5m received from Liverpool for the loss of Rodgers to Anfield in the summer.
While the Manchester clubs and Liverpool use the foreign owner approach, debt-free Swansea have a unique style. The Swansea City Supporters Trust have a significant 19.9 per cent share of the club, and chairman Huw Jenkins is convinced their home-grown structure and supporter-owned model, which was the first seen in the top flight, is the envy for even those competing for Champions League places.
Jenkins said: "I'd imagine that the majority of football clubs and supporters in the Premier League would love to have a set-up like ours. Clubs like Manchester United have a supporters' body trying to find ways of changing how the club is run and how they can invest in the club to be part-owners.
"I think we are a blueprint. When other clubs see how we are run then we gain quite a lot because secretly they would like us to do very well. If we can work our way to the top of the British game this way it will give everyone else connected with football a genuine lift. It will show the other clubs they can work with this model and that you don't need a billionaire owner chucking money around and distorting the fairness that should exist within the game."
Swansea almost went bust in 2002 before a group of local businessmen bought the club for £1 from Tony Petty. Jenkins, a former bricklayer, said: "The club had lacked investment, motivation and guidance. It has been a dramatic transformation."
Swansea's turnover of £65.2m, which demonstrated the reward of achieving Premier League status following their 2011 Championship play-off final victory over Reading, also includes operating costs and wages, which were double those of the previous year. Now Swansea are in a position to fund future growth and investment plans.
Some progress has already been made with work well underway on the £2.5m Landore training ground development and the creation of a partnership with Swansea University which involves the acquisition of a long-term lease of the playing fields at Fairwood, to the west of the city, which will result in a first-class training complex befitting an elite club.
After two season ticket sell-outs, there are also ambitious plans in place to expand the Liberty Stadium and increase the capacity to 32,000 from 20,500 with the backing of the local council. But Jenkins will only give a green light on the project – that could cost as much as £15m – when an unprecedented third season in the top flight looks like a reality.
Facts in figures
65.2m: Swansea's turnover, in pounds, in 2011-12, up from £10.1m in 10-11
5.5m: Cost, in pounds, of Swansea's record signing, winger Pablo Hernandez, from Valencia in the summer
9: Years since Swansea only just avoided relegation from the Football League and administration
Join our new commenting forum
Join thought-provoking conversations, follow other Independent readers and see their replies