Ticket prices: How much does it cost to watch your team?
This season's BBC Sport 'Price of Football' study has been released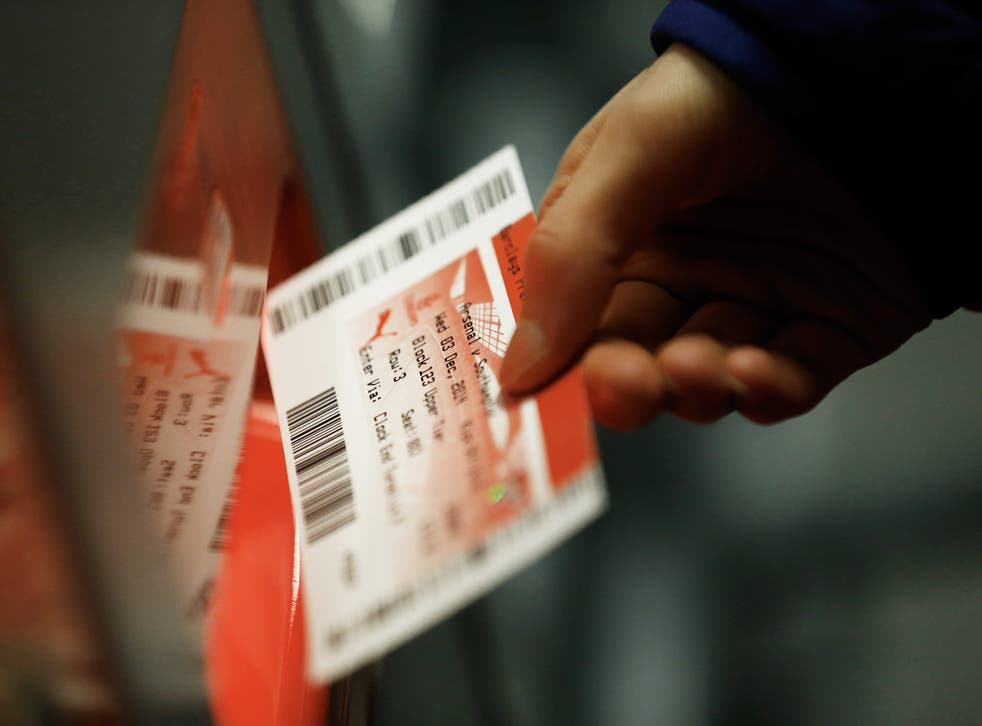 The cost of watching football in Britain has dropped or remained the same for the majority of fans, a study by BBC Sport has found.
Its annual 'Price of Football' study analysed more than 700 tickets across 230 British clubs and found that just over 70 per cent of supporters have not had to pay more to watch their team this season.
52 per cent of prices were held at last year's rate and 18 per cent were reduced. Just under 30 per cent became more expensive.
What about in the Premier League?
Despite the good news for most supporters, there is still evidence of fans being priced out at the top level of the game.
The cheapest matchday ticket in the Premier League now costs more than £30 on average for the first time after 11 clubs put up prices in this category. It now averages £30.68, up from £28.80 last year.
The study does not, however, include the full complement of Premier League sides. Swansea City were the only club to decline to take part in the study.
Of the 19 Premier League clubs who returned results, BBC Sport's 'Price of Football' study found that 55 per cent of tickets were frozen in price this season and 12 per cent were reduced.
This means that just over two-thirds of top flight tickets have not been subject to price increases this season, slightly less than the average across the divisions studied.
33 per cent of Premier League tickets increased in price, which is around three percent higher than the national average.
Here is the raw ticket price data compiled by the BBC Sport team showing the prices of the cheapest and most expensive matchday and season tickets at every top flight club.
How does each Premier League rank?
Lowest-priced matchday ticket
Leicester City can boast the cheapest single match day ticket. You can get into the King Power Stadium for just £22.
To watch defending champions Chelsea, no matter how badly they're playing this time around, you'll need to part with at least £52. Fancy an afternoon at Vicarage Road, home of newly promoted Watford? That'll be at least £36, please.
Highest-priced matchday ticket
Despite their lowest-priced ticket being a reasonable £27, Arsenal charge the most for a single, standard entry. It could set you back as much as £97 to enter the Emirates on match day.
The next highest, ahead of a predictable pack of elite clubs, is West Ham United, who charge a maximum of £95. Bournemouth, unsurprisingly, come bottom of this pile, due to their flat rate of £32.
Lowest-priced season tickets
If you fancy a year in Stoke, watching Stoke, then you may well be stoked to hear that the club has the league's cheapest season ticket, coming in at only £294. Manchester City, remarkably, have the next cheapest season pass, which is only £5 more.
Once again, however, it is not good news for Arsenal fans. A season-long spot at the Emirates will cost you, at least, £1,014.
Highest-priced season tickets
Do you see a pattern emerging?
What with Arsenal's most modestly-priced season ticket breaking into four figures, it's not surprising that their maximum-priced ticket is also the league's most expensive - a staggering £2,013. Both tickets do, at least, include seven cup matches.
By contrast, West Bromwich Albion charge only £509 for a season-long stay on the best seat in the house.
How does the European game compare?
You can buy a season ticket at Bayern Munich for £104.48 and Barcelona for £73.88 which is, amazingly, less than the cheapest available in the top four leagues in both England and Scotland.
For Bundesliga boffins, how about this for a day out? You could buy a match day ticket for Bayern Munich (£11.19), Bayer Leverkusen (£11.19) and Borussia Dortmund (£11.94), totalling £34.32, and still spend less than a Premier League supporter who buys the average pie, tea and cheapest matchday ticket (totalling £36.06).
Maybe avoid the French captial, though. Paris Saint-Germain charge more than Arsenal for their dearest tickets, with the season pass coming in at £2,113.46.
Where can the priced-out fan go?
Typically, the further down the league pyramid a club is, the lower its ticket prices. No football fan needs a nationwide study to tell them that. The best value, though, can be found in one of the sport's growing sectors.
Tickets in the Women's Super League in England, which saw attendances increase by 48% after the success of the Lionesses at the World Cup in June and July, are the cheapest by far, costing less than £5.
Fan-orientated YouTube channel Copa 90's own study into prices last year revealed that 69 per cent believe replica shirts are still overpriced. Tom Thirlwall, the company's chief executive, believes changes need to be made to ensure that the majority of supporters can still enjoy the live matchday experience.
"Fans are the lifeblood of the game, which is why it's a shame major clubs seem determined to price them out of live football," he said.
"We know from talking to fans every single day how passionate they are about the game, but when nearly half of our global community of football fans say ticket prices have a negative impact on their enjoyment of the game it's clear there's a real issue.
"Clubs need to do more to make the game accessible to everyone, particularly younger fans, to ensure live football can be enjoyed by everyone."
Data provided courtesy of BBC Sport
Join our new commenting forum
Join thought-provoking conversations, follow other Independent readers and see their replies