The Independent's journalism is supported by our readers. When you purchase through links on our site, we may earn commission.
Tim Sherwood replies to six-year-old Aston Villa fan who applied for managerial job... whose 'mum is good at making bacon sandwiches'
Charlie Pyle also wanted a chocolate bar as a win bonus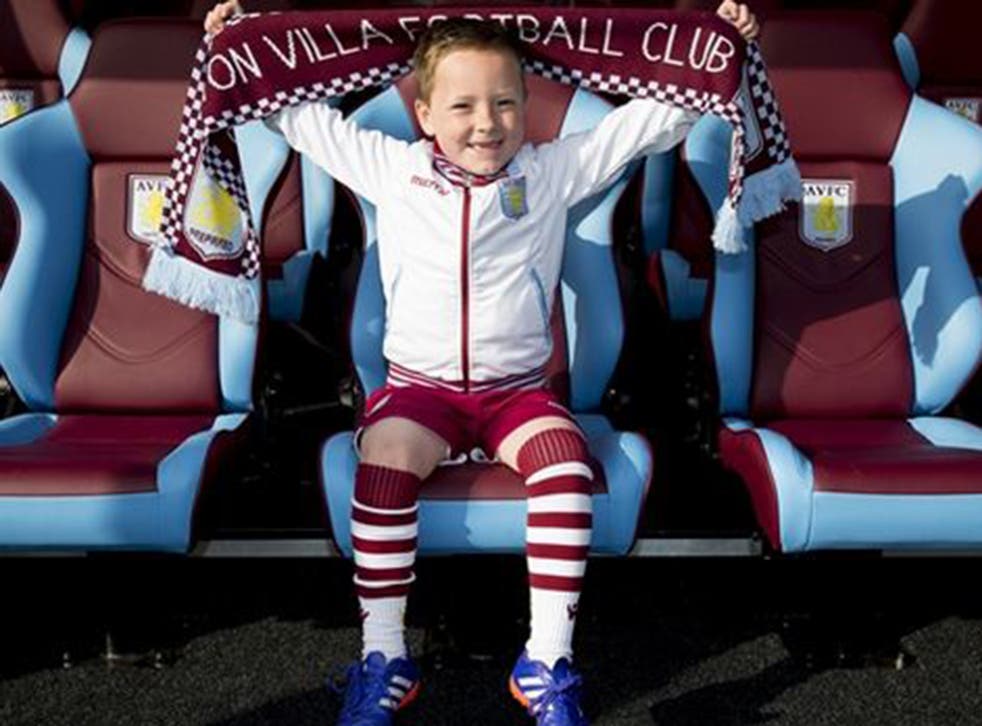 Aston Villa manager Tim Sherwood has replied to a six-year-old fan who he beat to the vacant managerial job at Villa Park.
Earlier this season Charlie Pye wrote to the club's chief executive, Tom Fox, to apply for the job after the departure of Paul Lambert.
Unfortunately for young Charlie, Villa opted to appoint the slightly more experienced Sherwood, who has picked up 13 points in nine matches since being appointed.
"I think my team talks would be very good and my tactics would be excellent," said Charlie in his initial letter, published on the Aston Villa website.
"We need to stop the goals by getting in the way. We need to score more by shooting on target. This is a winning formula, so my dad says.
"As for payment on taking the job, all I ask is for a signed claret and blue football, a WWE wrestling figure and some sweets. As a win bonus each week, I would want a Twix.
"I would appoint my mum and dad as assistant managers so they can drive me to the training ground each day. My mum is also very good at making bacon sandwiches for the players if that helps.
Who will be the next Aston Villa manager?

Show all 8
"If I am successful, I would also need you to tell my school that I don't need to attend anymore as I have a job."
Charlie (pictured above, via the club website) didn't get the job but former Tottenham manager Sherwood surprised the youngster by responding to him - and even stating that he was "very close" to getting it.
"From your letter it is clear to see that you would indeed be an ideal candidate for the job due to your knowledge of the game - and your very capable backroom staff, of course!" wrote Sherwood.
"Hopefully you're not too disappointed at missing out and I'm informed that I just managed to pip you to the post so you were very close to being offered the job.
"Our chief executive Tom Fox has informed me that the club would like your permission to keep the letter on file 'just in case' - although I'm hoping I will be successful at this great football club. I will certainly be aiming to make you and all the other supporters happy.
"In terms of your football career, I want to wish Norton Lindsey every success this season. Well done on being appointed captain. I was a captain during my own playing career - it's a special honour."
Charlie told the club website: "I never expected a letter from the manager but I was absolutely delighted to get one.
"What he wrote was brilliant - it meant a lot to me. Even the stuff about congratulating me on being a captain was really special.
"I was really happy when he got the job because of his passion and I love him even more now. I think he will do brilliantly for the Villa. He already is!"
Register for free to continue reading
Registration is a free and easy way to support our truly independent journalism
By registering, you will also enjoy limited access to Premium articles, exclusive newsletters, commenting, and virtual events with our leading journalists
Already have an account? sign in
Join our new commenting forum
Join thought-provoking conversations, follow other Independent readers and see their replies