Tottenham Hotspur 0 Leicester City 1: Mauricio Pochettino wants Spurs to learn from Claudio Ranieri's high-flying Foxes
Italian wants his players to 'continue to work hard' as his opposite number looks for improvement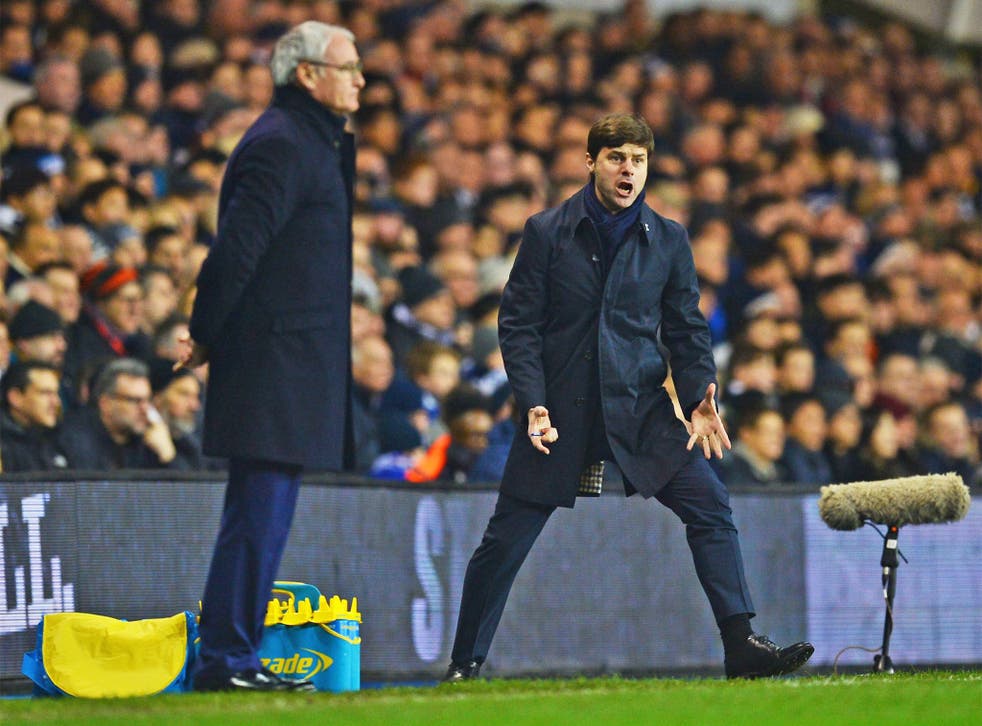 Claudio Ranieri admitted he does not know how well Leicester can do as they moved to within goal difference of Premier League leaders Arsenal. Ranieri laughed at the prospect of winning the title after seeing his side record the best result of their season, a 1-0 win at rivals Tottenham Hotspur.
Leicester are now seven points clear of Spurs and Ranieri is being asked, with more seriousness each week, about the prospect of actually winning this year's title. "I laugh," he said. "It is January. What a pity. If it was May, then maybe."
But Leicester are in an increasingly strong position to qualify automatically for next season's Champions League, given the struggles of Spurs and everyone below them. Ranieri revealed that he does not know where his side will end up, although he has set them a target of 40 points from the second half of the season.
"Yes I think a lot of people are asking 'what happens at Leicester, what can Leicester do?'. I don't have the answer. I don't know what we can do."
"We achieved 39 points in the first half of the season," Ranieri said. "Now we want to achieve 40 points because always I want to improve. If we make 79 points, I am very, very happy. We must continue to work hard, to maintain our feet on the ground. This is a crazy, crazy league this year and we must continue."
Mauricio Pochettino told his team that they need to be able to play against teams like Leicester who defend deep and threaten from set pieces.
"We need to learn a lot, we are very young, and it is the same when we get a positive result," Pochettino said. "You can play football very well, believe in your philosophy, and you need to accept that another team can play in a different way. You need to be more strong, because they play in the way they believe in."
Spurs have struggled to break down sides like Leicester this season and are now seven points behind them in the race for Champions League places. "We need to work more to try to improve and win games when we are in front of an opponent like Leicester," Pochettino said. "They are strong, play deeper, always long balls. They believe in how they play, and the way they fight is unbelievable."
Join our new commenting forum
Join thought-provoking conversations, follow other Independent readers and see their replies