Tottenham set to open talks with Christian Eriksen, Mousa Dembele, Erik Lamela and Nacer Chadli
Exclusive: Tottenham Hotspur hoping to get key quartet to sign new contracts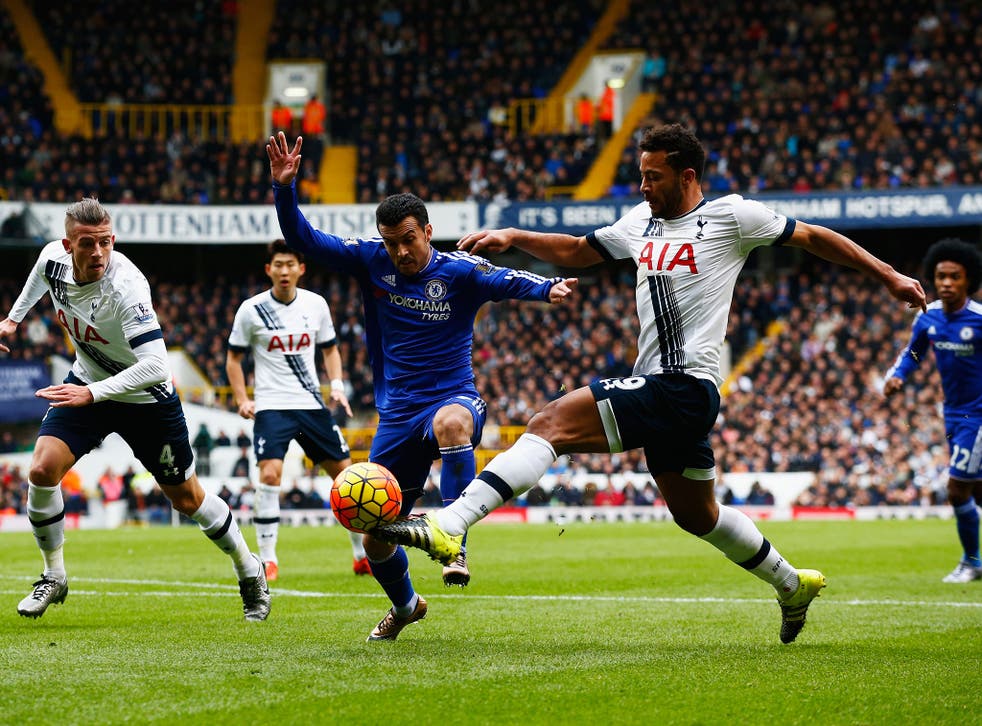 Tottenham Hotspur will try to build on their strong start to the season by tying four key first-team players to new contracts. The club is set to open negotiations with Mousa Dembélé, Christian Eriksen, Erik Lamela and Nacer Chadli, all of whom have impressed as Spurs have risen to fifth in the Premier League table.
Dembélé has 18 months left on his deal, while Eriksen, Lamela and Chadli all have two and a half years remaining on the five-year contracts they signed when joining Spurs in 2013. Talks with those three are still in their infancy but the north London club will make extending the deals of those four players a priority in the second half of this season.
The most pressing case is Dembélé, because his contract, which he signed in 2012, expires in the summer of 2017 rather than 2018. The Belgian midfielder has rediscovered his best form this autumn, after forcing his way back into Mauricio Pochettino's team.
Dembélé confirmed earlier this week that he sees his future at White Hart Lane, despite interest from elsewhere. "I never doubted I would stay at the club, I never thought about leaving," Dembélé said. "Of course, people will speculate when you are not playing. But I've always felt this is my club. I never wanted to run away."
Tottenham are also hoping to secure the futures of Eriksen and Lamela, two of the high-profile signings they made with the money raised from selling Gareth Bale to Real Madrid for £85.3m in the summer 2013.
Eriksen arrived from Ajax for £11m and quickly made himself Spurs' most important creative player. Now almost halfway through his contract, Tottenham intend to extend it, although no new deal has been formally offered to the Danish midfielder yet.
Lamela did not settle in the Premier League as quickly as Eriksen, after his £25m arrival from Roma, with his first season blighted by thigh and back injuries. But the winger is now enjoying his best season yet for Tottenham, who want to keep hold of the Argentina international.
Chadli also joined in the summer of 2013, from FC Twente, and has become a regular starter in the last two seasons. The midfielder injured ankle ligaments in the goalless draw with Liverpool on 17 October but is progressing well and will be returning to fitness soon. Chadli is enjoying playing for Pochettino, and would like to stay at the club.
This move to tie first-team players to new deals owes, in part, to the difficulty of upgrading the squad in the January transfer window. Spurs want to build on their strong start to the season, but the best way to do that could be with internal rather than external solutions and increasing the stability in the squad.
"It is never easy to sign players, and January is harder than the summer," Pochettino admitted to a fans' forum this week. "With the balance we have, we need to be careful with who we bring in. The level we are at now means it is not easy to find a player who can improve us."
Meanwhile, Pochettino has confirmed that winger Andros Townsend was not demoted to the Under-21s this week but asked to play in their game against Middlesbrough. "He asked to play. It is not an issue, it is a very good thing," Pochettino said.
Join our new commenting forum
Join thought-provoking conversations, follow other Independent readers and see their replies