Tottenham manager Andre Villas-Boas supports Football Association campaign to try and rid the sport of the word 'Yid'
Spurs boss has back his club's stance over the subject although he admits it is difficult for home fans who have adopted it as their own in defence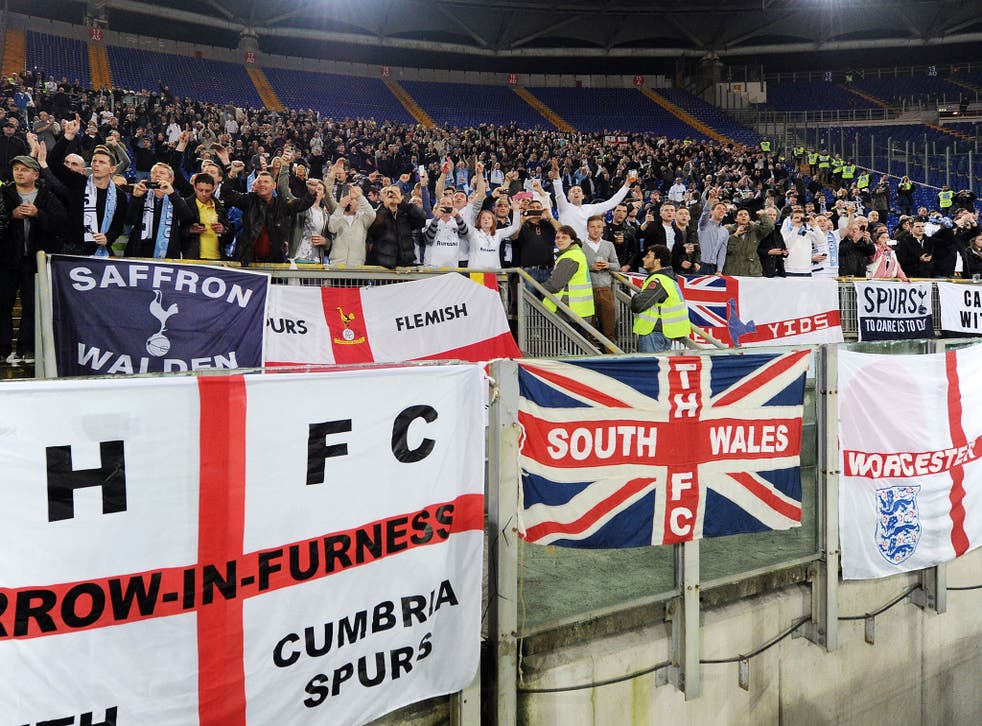 Andre Villas-Boas has said that Tottenham are happy to co-operate with the Football Association over any worries surround the use of "Yid" in chants by both home and away fans at White Hart Lane.
The FA issued a statement on Monday informing fans that any use of the word at football grounds could result in a criminal conviction of a banning order, regardless of the way the term is implied.
Opposing fans use the word as an insult towards Spurs, who have strong links with the Jewish community in the surrounding area of north London, but the club's fans have accepted the anti-Semitic term as their own, frequently chanting "Yid army" or "Yiddos" in support of their side.
However, the FA have insisted that any use of the word, positive or negative, could be termed as offensive.
Spurs issued a statement on Wednesday this week promising to liaise with fans and the FA over the matter, and it is something that Villas-Boas has supported in today's press conference.
"The club has issued a statement that is strong and shows intent to co-operate with the FA regarding the use of the word," he said.
However, he also backed the club's assertion that the home fans use the word as a "defensive mechanism" to "deflect" the anti-Semitic abuse they have endured for a number of years.
"It's understandable our fans don't use it in a negative way," Villas-Boas continued.
"It's something they chant with pride and it's very difficult to differentiate the wrong and the right of what they do.
"Because of that the FA has come out with a statement of intent. The club are showing signs of co-operation.
"It's a sensible situation for Spurs fans, but I'm pretty sure they don't use it in a negative way."
The Society of Black Lawyers threatened last season to report any fan at White Hart Lane - whether supporting Spurs or the visiting side - to the police if they chanted the word "Yid".
It came after Jewish Chelsea fan David Baddiel launched a high-profile campaign the previous season to try and rid the game of the term.
Despite this, Spurs fans - some of whom were targeted in racist attacks in Europe last season - responded by continuing to chant the term throughout their games in support of the home side.
Join our new commenting forum
Join thought-provoking conversations, follow other Independent readers and see their replies