Uefa rules to curb O'Neill spending at Sunderland
Ian Herbert
Tuesday 06 December 2011 01:00 Comments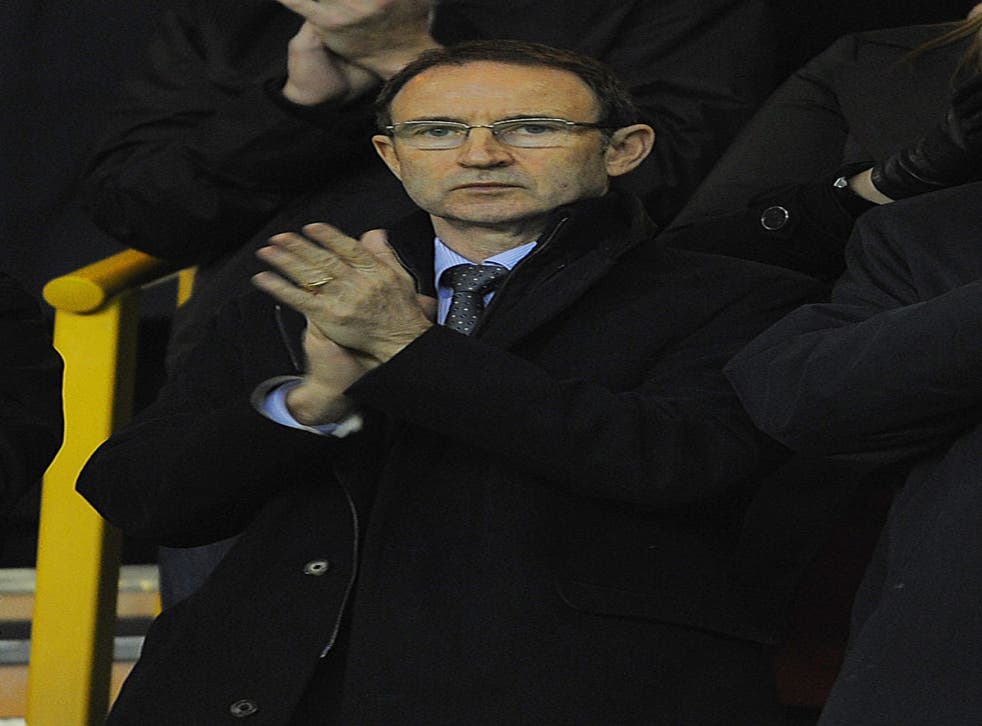 Martin O'Neill, who will be presented as Sunderland's new manager today, inherits a club badly needing to reduce its wage bill to stem losses which have set it on course to fail Uefa's financial fair play rules and unable to play in Europe.
O'Neill said at the weekend that he has been told by the club's owner and chairman Ellis Short that he will have funds to strengthen the squad in next month's transfer window, though the club's losses of £23.5m and £25.5m in the last two seasons must be radically reduced if the club has future aspirations to play in Europe. This season has brought the start of the three-year monitoring period of FFP, during which clubs may post no more than £45m aggregate losses, though Sunderland, whose wage bill was 72 per cent of turnover in their last financial year, are on course to record an aggregate loss of £73.5m unless they can begin to reduce that figure.
Short put £19m of equity into the club earlier this year and invested £48.5m in the last financial year but, because losses of over £5m a year are only acceptable under FFP rules if there is an injection of equity to cover that loss, he may have to plough in a further £40m.
Though clubs who do not seek European qualification do not have to comply with the FFP regime, Short has made it clear that he does want to ensure that Sunderland comply and can aspire to Europa League football at least. Having invested £67.5m of his own money into the Wearside club over the past 18 months, he faces a major challenge in lifting revenues, as Manchester City have. Comparative analysis of specific Sunderland home fixtures over the past few seasons by the website financiafairplay.co.uk shows that gates are down 3,000 year on year.
Short acknowledged the importance to Sunderland of FFP compliance when he succeeded Niall Quinn as chairman and announced that Quinn would be developing Sunderland's global fan base. "With financial fair play rules coming into effect, it is essential for the long-term success of the club that we develop interests on a global scale," Short said.
This may not be encouraging news for O'Neill, who will have no greater budget to work on than the one Steve Bruce was given over the last two years. A striker seems sure to be high on O'Neill's list of priorities as the club continue to struggle in front of goal following the departures of Darren Bent to Aston Villa and Asamoah Gyan to the Middle East.
O'Neill is likely to have known what he was walking into at Sunderland, though it was his frustration when another American proprietor, Randy Lerner, failed to meet his spending expectations which caused him to walk out of the manager's job at Villa shortly before the start of last season. Villa's wage bill for the last financial year before O'Neill's departure shot up to £71m, an increase of 42 per cent. Lerner's friend and non-executive Villa director, General Charles C Krulak, later insisted that O'Neill had known of the need to balance wages against revenue but considered himself "bigger than the club" and had simply refused to buy into the idea of curbing spiralling costs. "No one person is bigger than our club. Not Randy, not [chief executive] Paul Faulkner, not Martin and not me," Krulak said. "Apparently, only three of those named understand that fact."
Striking issues: five things o'Neill must do
1 Find a focal point
Sunderland's most obvious flaw over the past three matches has been their aimlessness in attack. They have no target man to provide a focal point. Against Fulham and Wigan Athletic, Nicklas Bendtner could not curb his wanderlust, continually drifting wide or deep and leaving the diminutive Stéphane Sessègnon or Kieran Richardson to challenge for crosses with towering central defenders. Bendtner did the same on Sunday at Molineux, where the South Korean Ji Dong-won looked a lightweight striking foil. With the highly promising Connor Wickham on the injured list and the transfer window not an immediate option, Martin O'Neill would appear to have little option other than to get Bendtner to adapt his style. He is no Chris Sutton, John Hartson, John Carew or Emile Heskey but perhaps he could be a bit of a Steve Claridge.
2 Find some goals
Bendtner has scored only two goals on loan from Arsenal. O'Neill is certain to bolster Sunderland's attack during the transfer window – ideally, with a target man and a proven goalscorer, or someone who can provide both missing links. In the meantime, with Wickham sidelined by a knee problem, the new Sunderland manager needs to find goals from somewhere – somewhere other than Sebastian Larsson, who has weighed in with four goals from the right wing. He needs to settle on a striking formation – not an easy task without a conventional centre-forward, and with the lively Sessègnon looking better deployed wide on the left (although no natural winger in the O'Neill-favoured style).
3 Find a settled midfield
Sunderland have lacked clout and cohesion in midfield all season, unable to get a grip on games and on top of the opposition. It was hoped Craig Gardner (above) would bring drive and goals from Birmingham City. He has done neither but has not started since 1 October so O'Neill might be inclined to give him a chance – possibly beside David Vaughan. A January reinforcement or two would not go amiss here too.
4 Find a solution to the Stadium of Fright syndrome
"When the Stadium of Light is rocking it really is intimidating for other teams," O'Neill said yesterday. The place was rocking in the home games against Fulham and Wigan but when first-half chances went begging and Sunderland started to stall after the break, a nervy quiet set in all around – in the stands and on the pitch. O'Neill's appointment and spiky pitch-side presence should help to keep the atmosphere charged all the way against Blackburn Rovers on Sunday. Two home wins in 16 since New Year's Day is relegation form.
5 Find a win from somewhere against Blackburn
Above all else, O'Neill needs to buck a downward trend that has dragged Sunderland to the brink of the bottom three. For all of their flaws, they could easily have won their last three matches. The new manager is certain to have a galvanising effect but he needs his team to bury their chances. A winning start would ease the pressure all round.
Simon Turnbull
Register for free to continue reading
Registration is a free and easy way to support our truly independent journalism
By registering, you will also enjoy limited access to Premium articles, exclusive newsletters, commenting, and virtual events with our leading journalists
Already have an account? sign in
Join our new commenting forum
Join thought-provoking conversations, follow other Independent readers and see their replies