Uefa to investigate Manchester City over Etihad sponsorship deal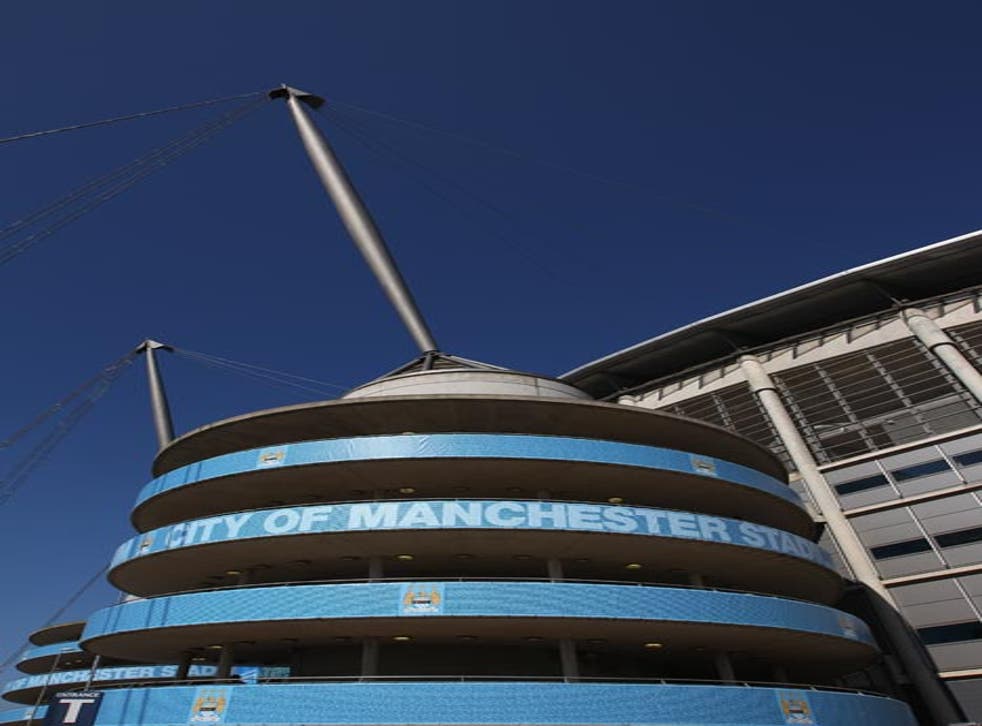 UEFA's financial fair play boss has revealed he has "some questions" about Manchester City's sponsorship deal with Etihad Airways.
The Abu Dhabi government-owned airline, the club's shirt sponsors, last month struck a new 10-year deal for stadium naming rights and to fund the proposed new Etihad Campus.
City did not disclose financial details but it was reported the agreement was worth £400million.
With Etihad having close links to City's owner Sheikh Mansour, a member of the Abu Dhabi royal family, some critics have suggested this could be an attempt to circumvent UEFA's new financial fair play regulations.
Arsenal manager Arsene Wenger last month called on the European governing body to investigate the matter.
Jean-Luc Dehaene, chairman of UEFA's Club Financial Control Panel, was today quoted by the BBC saying: "I have some questions, yes.
"But it would be dangerous for our authority if we take judgements without facts."
He added: "If we see clubs that are looking for loopholes we will act.
"It is not enough to say, 'We've got a sponsorship contract and that's okay' if the contract is out of line."
City have previously said the speculated figures concerning the Etihad deal are "not accurate".
City have also underlined the importance of the agreement to the Etihad Campus project, which will feature a new 80-acre state-of-the-art training complex near to the Etihad Stadium.
The facility will also include an academy for 400 players, 16 football pitches, injury rehabilitation units, a 7,000-capacity stadium and staff offices.
City chief executive Garry Cook told the BBC: "The Etihad Campus, which constitutes some 210 acres is unique in its breadth, depth and length of term.
"It involves the tradition, which is shirt sponsorship, the naming rights of the stadium, but what we haven't seen in football is a campus, creating a place to be, to work.
"We've got a great relationship with Etihad. It's a long-term programme and they are equally very excited by it."
Register for free to continue reading
Registration is a free and easy way to support our truly independent journalism
By registering, you will also enjoy limited access to Premium articles, exclusive newsletters, commenting, and virtual events with our leading journalists
Already have an account? sign in
Register for free to continue reading
Registration is a free and easy way to support our truly independent journalism
By registering, you will also enjoy limited access to Premium articles, exclusive newsletters, commenting, and virtual events with our leading journalists
Already have an account? sign in
Join our new commenting forum
Join thought-provoking conversations, follow other Independent readers and see their replies