Manchester United vs Manchester City: We must beat rivals to finish in top four, says Louis van Gaal
United travel to the Etihad Stadium on Sunday for the 171st Manchester derby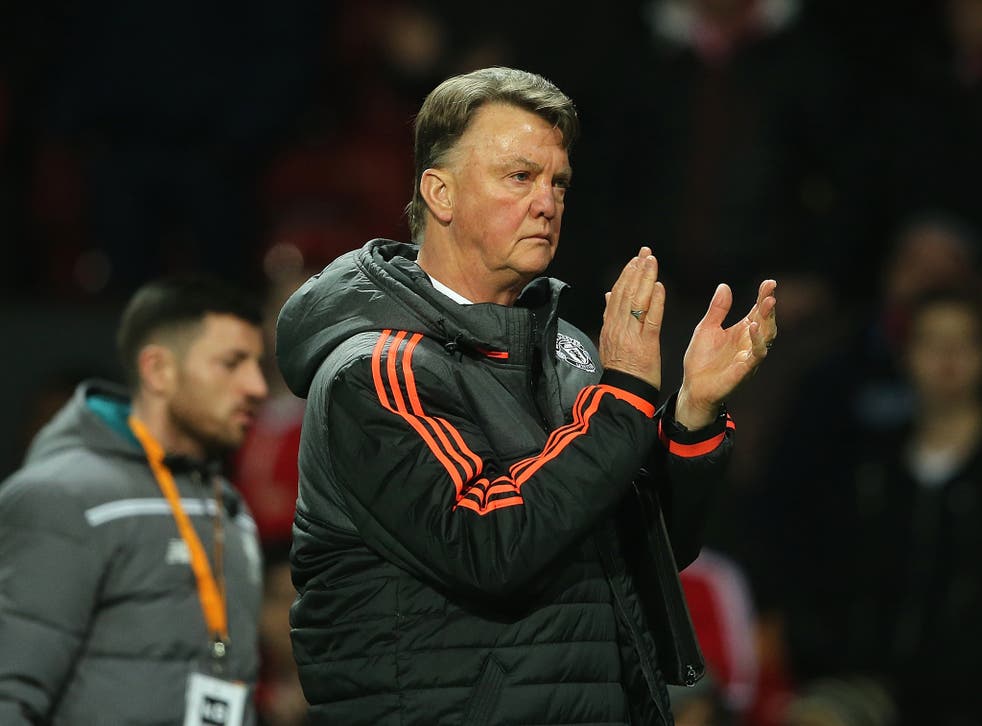 Louis van Gaal has admitted he expected Manchester United to be challenging for a top-three finish in the Premier League this season as he prepares for a trip to Manchester City which could leave his team all but out of the race for Champions League qualification.
United travel to the Etihad Stadium on Sunday for the 171st Manchester derby, knowing that a defeat would leave them seven points adrift of fourth-placed City in the race to qualify for the Champions League.
A 3-1 aggregate loss against Liverpool in the Europa League round of 16 has now closed one route back into Uefa's premier competition next season and Van Gaal accepts that a failure to defeat Manuel Pellegrini's team, and record a first league win at the Etihad since December 2012, would leave United facing up to a second campaign in three years outside the Champions League.
"I think so," Van Gaal said. "We are now four points behind City, I think, so you have to win. Otherwise the gap is bigger and bigger and the matches that you have to play are not so big."
"If we lose, I think then it is seven points and we have to play another eight matches. Then it is very sharp to recover from that gap. It is still possible, but I think it's difficult then because West Ham is also in front, so it is not only City but West Ham United."
Despite United's abject campaign, which threatens to result in them ending a season without silverware for the third successive year, Van Gaal insists he is not feeling under pressure at Old Trafford. But the Dutchman, whose contract expires at the end of next season, admits that his team has failed to meet pre-season expectations.
"I'm never feeling under pressure," Van Gaal said. "I do what I have to do. Our purpose was to reach in the top three, I think, because we want to do it better than last year. But then you have to analyse, I think. You don't have to be agreed with me, but then you have to analyse the circumstances."
Van Gaal's predecessor, David Moyes, was sacked after 10 months in charge of the club in April 2014 once Champions League qualification proved unattainable. But Van Gaal refused to concede that his own position would be similarly perilous if United miss out on the top four again.
"I don't discuss that with you," Van Gaal said. "Why I have to discuss that with you? So every day when we are losing or we are out of the Europa League or another league then you put the question.
"But why? I have a three-years contract and the process is three years."
United face City with a doubt over Spanish midfielder Ander Herrera, who was forced to miss the 1-1 second-leg draw against Liverpool with a groin problem.
Uefa yesterday opened disciplinary proceedings against United and Liverpool after fans clashed and threw objects during Thursday's Europa League tie at Old Trafford.
Join our new commenting forum
Join thought-provoking conversations, follow other Independent readers and see their replies