Vivek Chaudhary: How I bumped into Mike Ashley outside a Soho pub
Chance meeting with the Newcastle owner led to the Pardew revelations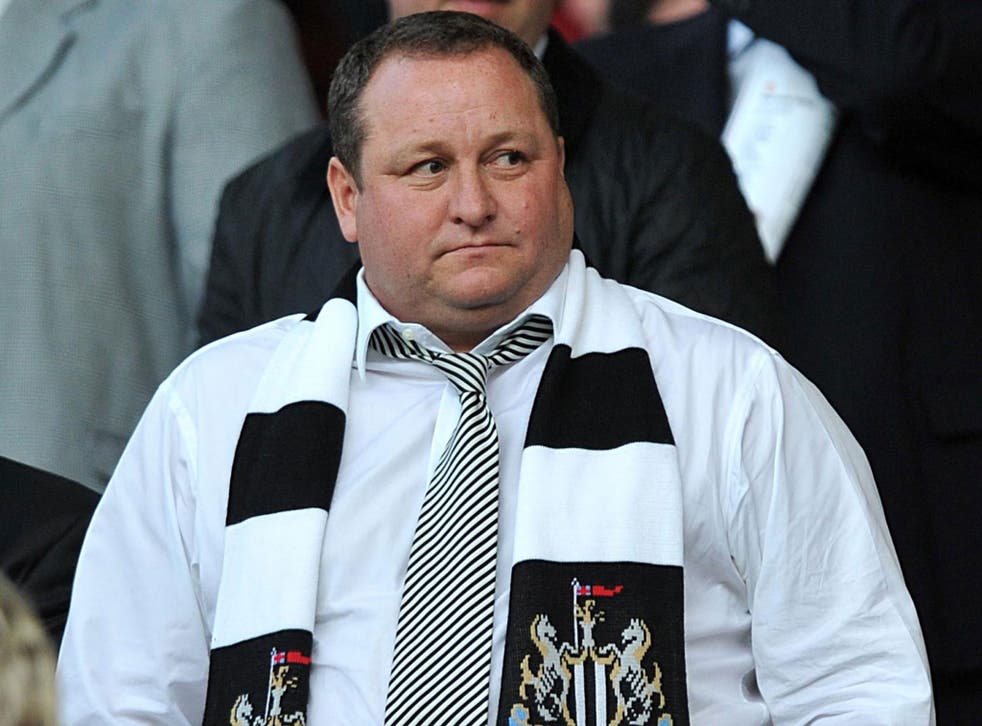 They were not the words I was expecting to hear from one of the leading names of British business and football.
Mike Ashley, owner of Newcastle United Football Club and retail empire Sports Direct, is worth an estimated £4bn but on Thursday night he was barely noticeable among the tourists and officer workers enjoying a drink in one of London's hippest districts.
Wearing his trademark white shirt and a pair of dark trousers, Ashley was leaning against the wall of The Golden Lion pub in Soho's Dean Street. He appeared relaxed as he spoke to a friend, breaking out into the odd smile.
I had just been to see the comedian Andy Zaltzman and was weaving my way along a crowded pavement so that I could get to Leicester Square station as quickly as possible.
As I swept past the pub, the large man caught my eye. Having reported on the politics of the game for many years (I can be very boring about it, ask my wife) I immediately recognised him. Stopping in my tracks, I turned and politely introduced myself. "Mr Ashley. Hello there. I'm Vivek Chaudhary and I'm a journalist. Pleased to meet you."
Ashley returned a warm smile, shook my hand and muttered to his friend: "See, he knows who I am." He appeared happy to have been recognised and probably relieved that I was not a fan who was going to criticise him, given that he is not exactly popular among them, especially those from Newcastle. I introduced my friend Tim to Ashley and the two shook hands.
"Can I ask you about Alan Pardew's future?" I added. I could not quite believe what I heard as Ashley leant forward and began speaking. At first I thought it was one of Zaltzman's satirical sketches, particularly when he started making throat-cutting gestures in relation to what the future held for Pardew.
I reached for my phone and initially wanted to record Ashley as he spoke about how he was going to sack Pardew if he lost Monday's match away to Stoke City. Ashley ordered me to put it away. "Nah, you're not doing that," he added.
So I reached into my pocket, pulled out a piece of paper and scribbled down what the Newcastle owner was saying.
At the end of his diatribe, I checked with Ashley if he would be all right about me quoting what he had just said and his response was, "You can do with it what you want".
I got the impression that Ashley was angry and was keen to get what he felt about the situation at St James' Park "out there", as he put it. He struck me as quite a down-to-earth man, despite his substantial wealth, "one of the lads", somebody you would enjoy having a pint with.
The chat took about six minutes and then I thanked him for his time. You do not expect to hear such open opinions from those involved in the game these days.
My friend, a lawyer, assured me that he would provide a witness statement if he had to. A source close to Ashley confirmed on Friday that he was in The Golden Lion pub on Thursday and that what he said "may have just been banter".
At home, I woke up my wife to tell her about my chance meeting with Mike Ashley and how an exclusive story about one of the country's biggest clubs had fallen into my lap.
"Mike who?" she said.
Join our new commenting forum
Join thought-provoking conversations, follow other Independent readers and see their replies