Wayne Rooney salary four times greater than entire Manchester United squad in 1969, accounts reveal
The players were paid a total of around £3m in today's money during Sir Matt Busby's final full season as manager
Phil Medlicott
Thursday 28 January 2016 08:34 Comments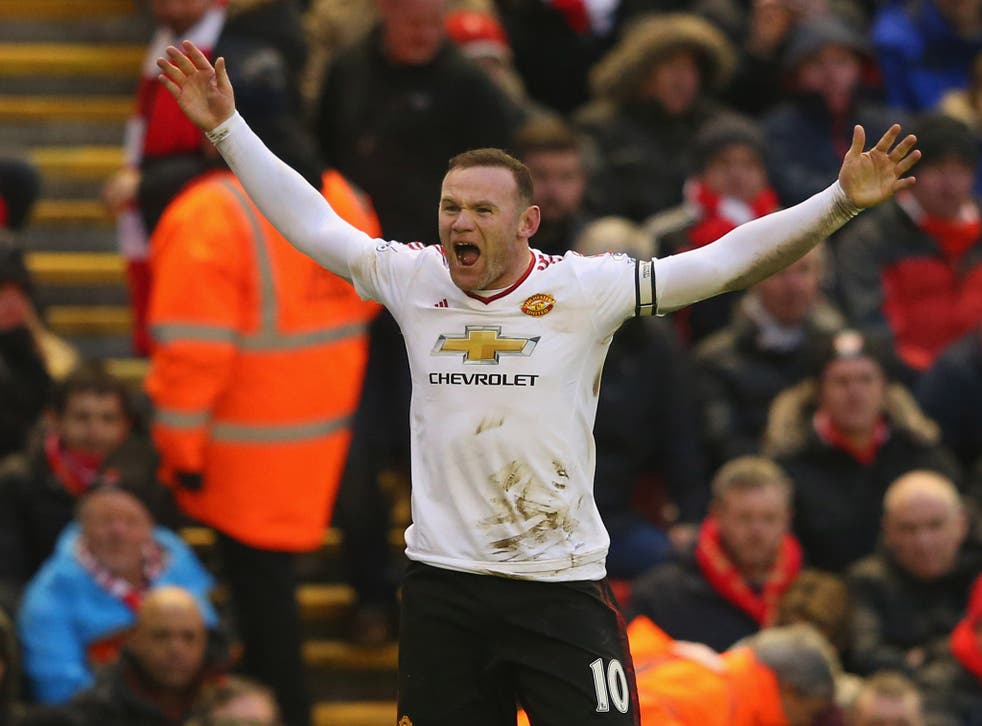 Manchester United's total wage bill in Sir Matt Busby's final full season as manager was worth less than a quarter of Wayne Rooney's current annual salary.
The club's annual statement of accounts from 1969, a copy of which has been obtained by the Press Association, showed that United paid out £204,028 in 'wages and bonus' to players such as Denis Law, Sir Bobby Charlton and George Best.
That is estimated to equate to around £3million today - which is 1.5 per cent of £203million, the figure listed in United's financial report for 2014-15 under staff costs.
United captain Rooney reportedly earns £260,000 a week, around £13.5million a year.
In terms of the amounts of money the club were working with, the Red Devils' total income for 1968-69 was £569,418 (equivalent of around £8.5million today), whereas in 2015 it was £395.2million, with the percentage spent on wages having jumped from about 35 per cent in the older era to just over 50 per cent.
The 1969 document features various indicators of just how much finance in football has changed over the years, with the difference in broadcast revenue unsurprisingly marked.
United had 'washing and cleaning' expenses of £1,915 - a figure greater than that listed under 'TV Fees received from League', which stood at £1,334.
The club also made almost 10 times the TV amount through sales of their programmes, with that figure coming in at £13,248.
The 1969 television money sum equates to about £20,000 today. In an age of mega-money TV deals, United's broadcast revenue in their 2015 report was £107.7million.
Their latest figure for commercial revenue was even bigger - £169.9million.
And while there is no direct comparison that can be made in 1969 on that front, United did have a category under incomings listed as 'Use of Ground, Catering Rights, Advertising, TV Facilities etc', with the total standing at £11,206 (£166,000 in today's money).
With regard to matchdays, the total income from gate and programme receipts combined was £556,878 (£8.3million in today's money). United's average league attendance was 51,121.
United's matchday revenue was listed as £90.6million in 2015 after a season in which the average attendance was over 75,000.
Duncan Drasdo, chief executive of Manchester United Supporters' Trust, told Press Association Sport: "I wouldn't really criticise the players today (with regard to what they earn) because it is relative to what other clubs are offering.
"To supporters, of course, the numbers are crazy.
"But people in other areas of sport and entertainment earn huge amounts of money and I'm not quite sure why footballers get singled out for criticism.
"If football was still amateur, I think you would still have players playing. Some might not - but I suspect a lot of the best players still would.
"I also don't think players in 1969 would have turned down the wages on offer today if they were offered them."
PA
Register for free to continue reading
Registration is a free and easy way to support our truly independent journalism
By registering, you will also enjoy limited access to Premium articles, exclusive newsletters, commenting, and virtual events with our leading journalists
Already have an account? sign in
Join our new commenting forum
Join thought-provoking conversations, follow other Independent readers and see their replies