West Ham vs Arsenal: 'Hammers won the lottery by moving to Olympic Stadium,' says Arsene Wenger
The London derby takes place on Saturday lunchtime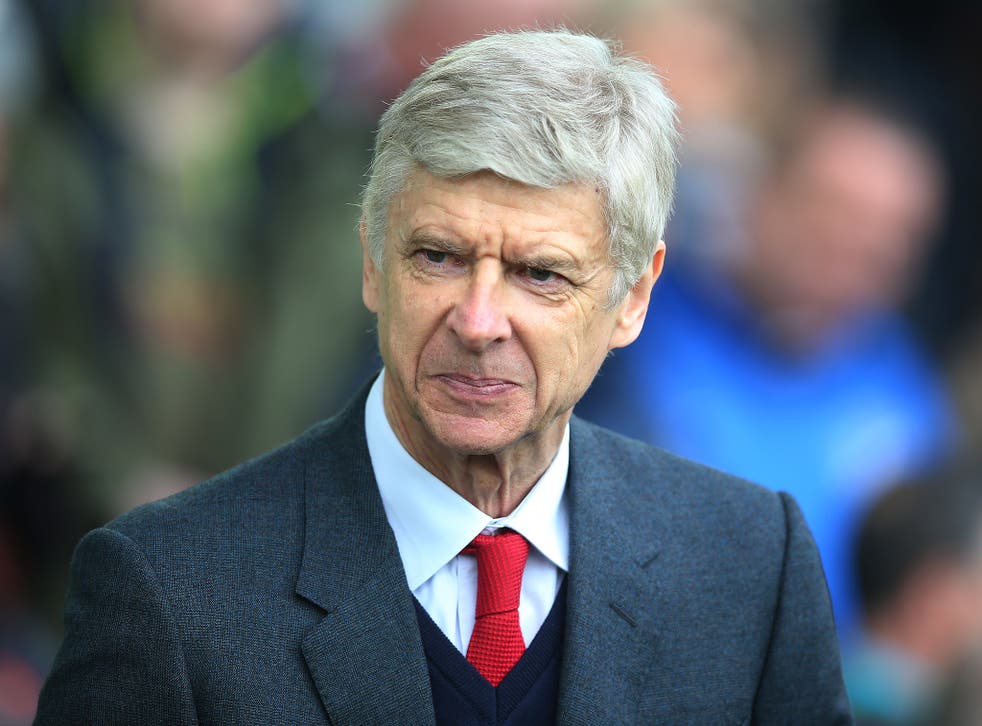 Arsene Wenger believes that West Ham United have "won the lottery" by moving into the Olympic Stadium next season. While Arsenal spent £390million building The Emirates stadium, West Ham will pay roughly £15m costs and a £2.5m annual rent for the right to play in a ground of almost the same size, a move that threatens to transform the landscape of football in England.
Manchester City moved into the Commonwealth Games stadium in 2004 under similar circumstances, a move that made the Abu Dhabi takeover possible four years later. That fact still rankles with Wenger, and he fears the same thing may now happen to West Ham, with similar consequences.
On Saturday, West Ham will go to the Boleyn Ground for the last time, and Wenger jokingly congratulated his opponents on their new home. "I say well done, you have won the lottery, you do not need to sweat like I did for long years, and fight for every pound," Wenger said. "So it is very well done. They have made a good deal, they have negotiated very well, it was a fight with Tottenham. For me, it is similar to the Man City situation. Man City got a new stadium for £20million, basically."
Wenger expects West Ham's new stadium to bring in new foreign investment, just as it did for Manchester City eight years ago. "It is possible," he said. "When you look 20 years back, the number of owners were all local when I arrived. If you look at how that has changed in 20 years then you think that West Ham could go the same way." If West Ham are sold in the next 10 years, though, they will have to pay a one-off windfall back to the London Legacy Development Corporation.
Arsenal, of course, built the Emirates stadium themselves, at the cost of money that could have been invested into the team. "I could say that, for me, the first six years were very difficult financially," Wenger said. "Going into April, thinking that if you are not in the Champions League you are in trouble. That was absolutely super-difficult."
Between 2006 and 2012, Arsenal lost Ashley Cole, Thierry Henry, Mathieu Flamini, Kolo Toure, Emmanuel Adebayor, Samir Nasri, Cesc Fabregas and Robin van Persie. They signed few players of note and won nothing.
13 players Arsene Wenger tried to sign for Arsenal

Show all 13
The fact that Tottenham and Chelsea are both building themselves new stadiums of a similar size will only increase the competition between the big London clubs. "Tottenham will go the same way, they are building as well a 60,000 seater stadium. And they will be followed by Chelsea as well. That gives more resources to everybody and will make the league more competitive,"
Saturday's game is likely to be another frustrating one for Theo Walcott, who has dropped out of the Arsenal first team and is struggling to make an impression either on the right wing or up front. Walcott signed a new deal last summer but Wenger admitted his Arsenal career had not gone very far since then.
"Not as much as he could have expected," Wenger said. "He had good periods in the season. After I think, recently, he has gone through a much more difficult period. But he will come back. The problem with Theo is he wants to play on the right and through the middle. You have to fix yourself somewhere."
Register for free to continue reading
Registration is a free and easy way to support our truly independent journalism
By registering, you will also enjoy limited access to Premium articles, exclusive newsletters, commenting, and virtual events with our leading journalists
Already have an account? sign in
Register for free to continue reading
Registration is a free and easy way to support our truly independent journalism
By registering, you will also enjoy limited access to Premium articles, exclusive newsletters, commenting, and virtual events with our leading journalists
Already have an account? sign in
Join our new commenting forum
Join thought-provoking conversations, follow other Independent readers and see their replies