Why does nobody want the Newcastle job?
COMMENT: It should be one of the most appealing jobs in England, so why did Alan Pardew's walk away and why did Tony Pulis (and others) say no?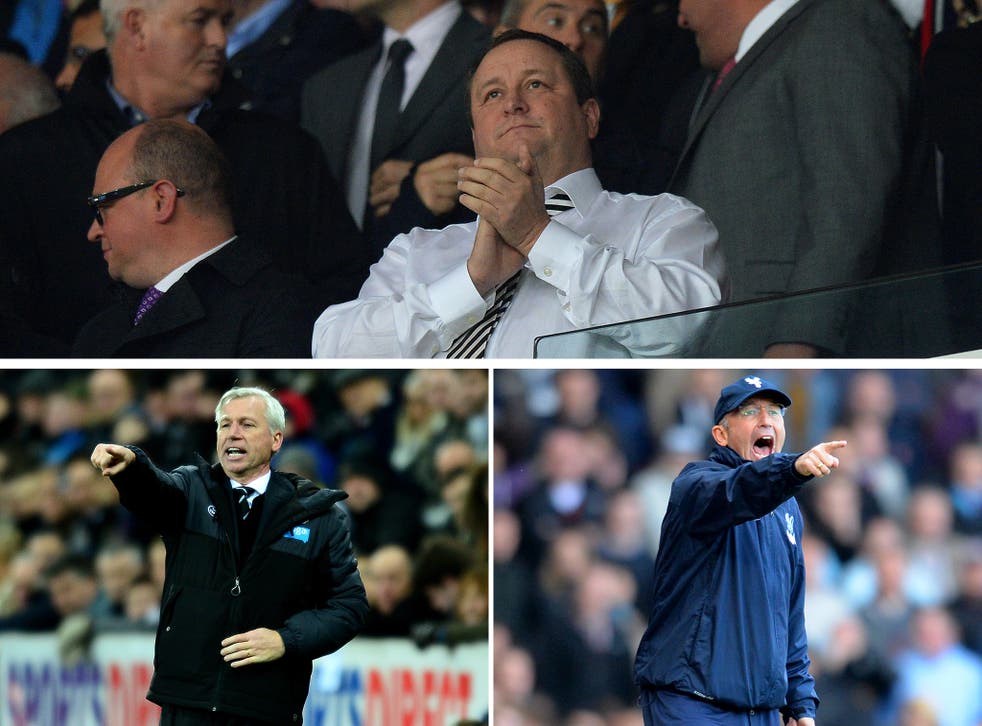 It is a sad commentary on the state of the modern game, of which the ownership of Newcastle United is an exemplar, that an ambitious, youngish manger should prefer a relegation fight at Crystal Palace and the Red Adair of the Premier League would opt to put fires out at West Brom rather than chase glory with the Toon.
Alan Pardew could not get out of St James' Park quickly enough. Tony Pulis, hardened as he is to the pitiless demands of the elite division in English football, would not touch Mike Ashley with a barge pole, let alone sit around a table with him.
Ashley has not so much stripped the assets out of Newcastle United as its heart. The club that Sir Bobby Robson knew, that Alan Shearer chose ahead of Manchester United, that Kevin Keegan revived, no longer exists.
Ashley's £134million purchase was completed six years ago. It was as much a part of the city's identity as coal mining and ship building once were and like them was forced to come to terms with a new reality, one that destroyed the spiritual connection with the community via a process of commodification.
Who might be the next Newcastle manager?

Show all 14
Ashley's subsequent investment is estimated to have taken his outlay upwards of £300m, mostly in loans. He would argue he saved the club from financial ruin. He might be right but in doing so he killed the club's most valuable asset, its unique identity, forged through the relationship with the supporters.
What remains is a football trading floor. Players come and go, hopefully for a profit. Managers pick from a pool of players given to them and do what they can to foster a collective spirit from itinerants primed for the next big deal.
Wor Jackie must be turning in his grave. Ashley would sell in a heartbeat to the right bidder. While Newcastle survive in this quasi comatose state on breathing apparatus supplied by Ashley, the man himself takes incremental chunks of another fading nugget that one day might yield a bumper dividend.
Rangers is ultimately the better bet since via the Scottish Premier League there is a greater prospect of Champions League inclusion. That's where the money and the prestige is. Russian oligarchs and Middle Eastern emirs have taken the game beyond his pocket in England, hence Newcastle's managed stagnation.
Former No 2 John Carver steps into the breach full of the same galloping enthusiasm that Pardew brought to the job, and probably earning half the dosh. He and new assistant Steve Stone will give it all they have before the life is sucked out of them and they join the rest of Newcastle's undead.
Join our new commenting forum
Join thought-provoking conversations, follow other Independent readers and see their replies