Xherdan Shaqiri and Nacho Monreal join Arsenal star Mesut Ozil in the Premier League trick hall of fame
Shaqiri replicated Ozil's chewing gum trick while Monreal spent his Sunday night chipping oranges into his fridge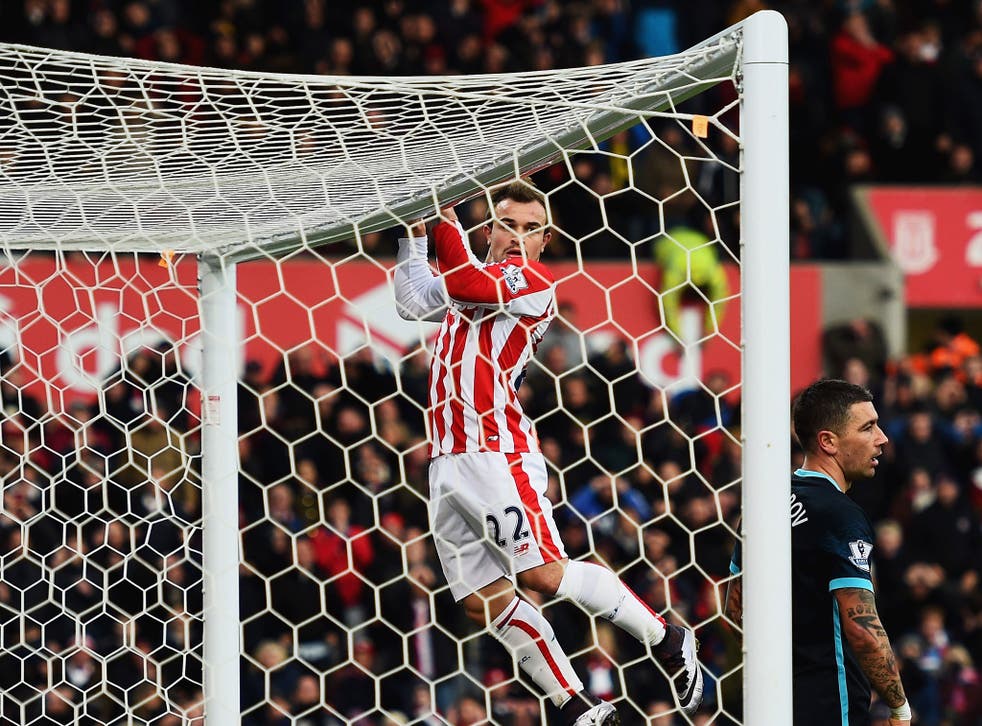 If there's one thing that footballers enjoy more than finding the back of the net, it's performing tricks and capturing them on camera.
More often than not these days, the tricks that we are treated to don't even include a football, and as the likes of Xherdan Shaqiri, Nacho Monreal and Mesut Özil have shown, all you need is a bit of imagination and the skill to back it up.
Shaqiri was the star man in Stoke's 2-0 victory over Manchester City on Saturday, but his crowning moment came before the game had even kicked off.
The former Bayern Munich and Inter Milan winger posted a video on Instagram of him warming for the match at the Britannia Stadiu, where he spat a piece of chewing gum out of his mouth, flicked it up into the air and caught it back in his mouth without it hitting the floor.
Watch the video below…
The trick instantly triggers memories of Özil's similar trick, although the Arsenal midfielder takes the plaudits for his cheeky grin afterwards as he tries to contain himself while his team-mates look on.
Watch the video below…
But while Özil's trickery comes from his debut season at the Emirates, his Arsenal team-mate Monreal has been up to no good in the wake of the 3-1 victory over Sunderland at the weekend.
The left-back posted a video on his Twitter page showing him playing around with fruit in his own kitchen, and the left-back flicked an orange up from off the floor and straight into a draw in his fridge that was clearly designated for oranges and nothing else.
Watch the video below…
Monreal added the caption "Thanks god for looking after my back", although the winking face that accompanied it clearly showed the Spaniard wasn't taking things too seriously on Sunday night.
Join our new commenting forum
Join thought-provoking conversations, follow other Independent readers and see their replies