'Newco' Rangers forced to re-apply for SPL status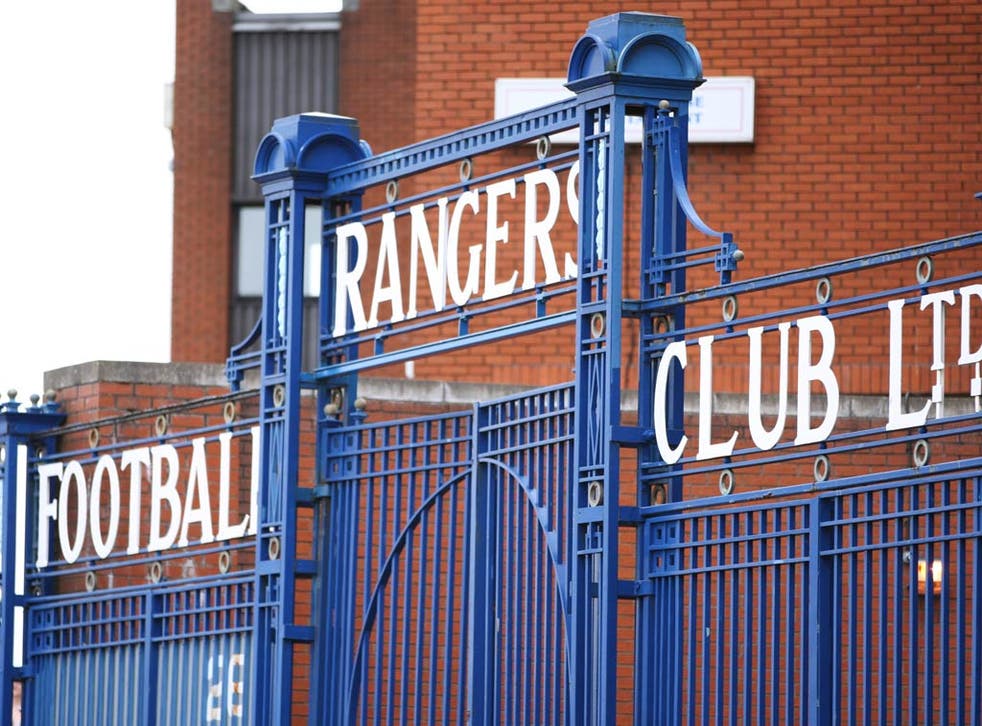 A newly-created Glasgow Rangers will have to apply to continue their existence in the Scottish Premier League and will be banned from European competitions for three years, in developments that have angered prospective owner Charles Green.
Green expressed his disappointment at Her Majesty's Revenue and Customs' decision to vote against a Company Voluntary Arrangement (CVA) proposal, meaning he will have to create a new company at Ibrox following forced liquidation after buying the club for £5.5m.
"Frankly, I do not see what benefit will be achieved by this decision," he said. "The solemn promise I can make to fans today is that this club will continue as Rangers Football Club and will continue to play at Ibrox. We will be liaising with the football authorities at the earliest opportunity to establish our position regarding the SPL."
HMRC say that the liquidation process allows them to pursue individuals for the debt incurred, rather than the club. Duff & Phelps, administrators at Rangers, said: "HMRC consider that the decision will enable a liquidator to instigate a wider investigation into all of the financial affairs and management of the club in recent years and to bring to task those they believe are responsible for its collapse."
That does not wash with Green, who believes the taxman would have recouped more money through the club itself. "I do not believe that by opting to vote against the CVA proposal, HMRC will generate more cash by pursuing those they believe as responsible – but that is a matter for them." Green said.
If Rangers are allowed to continue playing in the top flight, Livingston are threatening to sue the Scottish Football Association. Livi were demoted to the Third Division in 2009 for breaking insolvency rules, and say Scottish football will be "tarnished" if the Old Firm club do not face a similar punishment. Meanwhile SPL clubs met yesterday to consider financial fair play.
Join our new commenting forum
Join thought-provoking conversations, follow other Independent readers and see their replies