Aaron Ramsey to Barcelona: Arsenal midfielder 'flattered' by talk of £50m move to Spain and admits he will leave in the future
But Ramsey insists he is fully focused on this season with Arsenal and hopes it will be an even more successful one than the previous two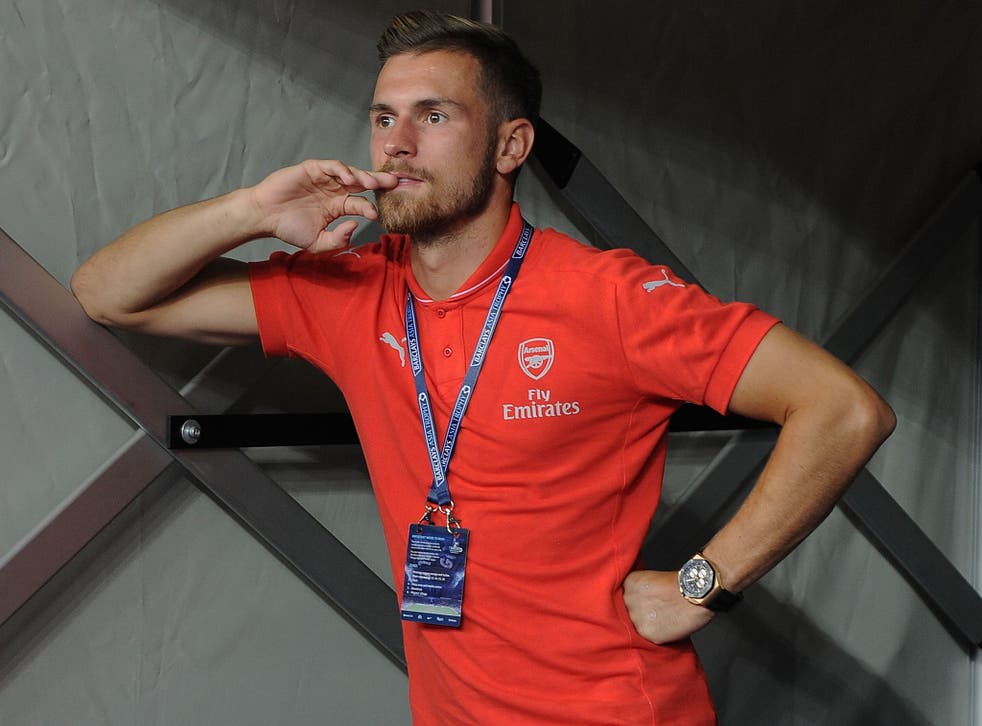 Aaron Ramsey has revealed that he plans to leave Arsenal to move to Spain in the future with links over a £50m transfer to Barcelona "very flattering", but insists that he remains committed to the Gunners ahead of the new season.
Ramsey endured another injury-affected season in 2014/15, but still managed to tie down a position in Arsenal's hugely competitive midfield and enjoyed a very strong run in which culminated in the retention of the FA Cup.
It was his development as a player in 2013 though that put him on the radar of the likes of Barcelona as he emerged as one of Arsenal brightest talents – before again being struck by long-term injury.
The Welshman excelled towards the back end of last season, and he harbours strong hopes that an injury-free campaign will help him push even further and lead the Gunners to another successful season, with a Premier League title challenge the minimum expectation at the Emirates.
Yet the Barcelona talk refuses to go away, especially given that Ramsey's international team-mate Gareth Bale completed a world record £86m move to Spain himself when he join Real Madrid two years ago.
"Obviously it's very flattering," Ramsey told The Guardian in a revealing and detailed interview about his current aims and plans for the foreseeable future.
"They did the treble last year and it's just really nice to be linked with one of the best clubs in the world.
"One day I would like to go over to Spain to play just to see what it's like and to experience that. But at the moment I'm with Arsenal and I feel like this Arsenal team can go and be successful and challenge for things."
The 24-year-old adds that with his life settled on and off the pitch, he has high hopes for what the next 10 months could hold – especially with Wales on course to qualify for the European Championships for the first time in their history when the tournament takes place in France next year.
"I'm really happy," he continues. "I'm in a good place on and off the field, looking forward to a lot of things this year and this season. Hopefully it will all have a happy ending."
Join our new commenting forum
Join thought-provoking conversations, follow other Independent readers and see their replies