Alexandre Pato to Chelsea: Deal for Brazilian expected on Wednesday afternoon
Pato spotted at Heathrow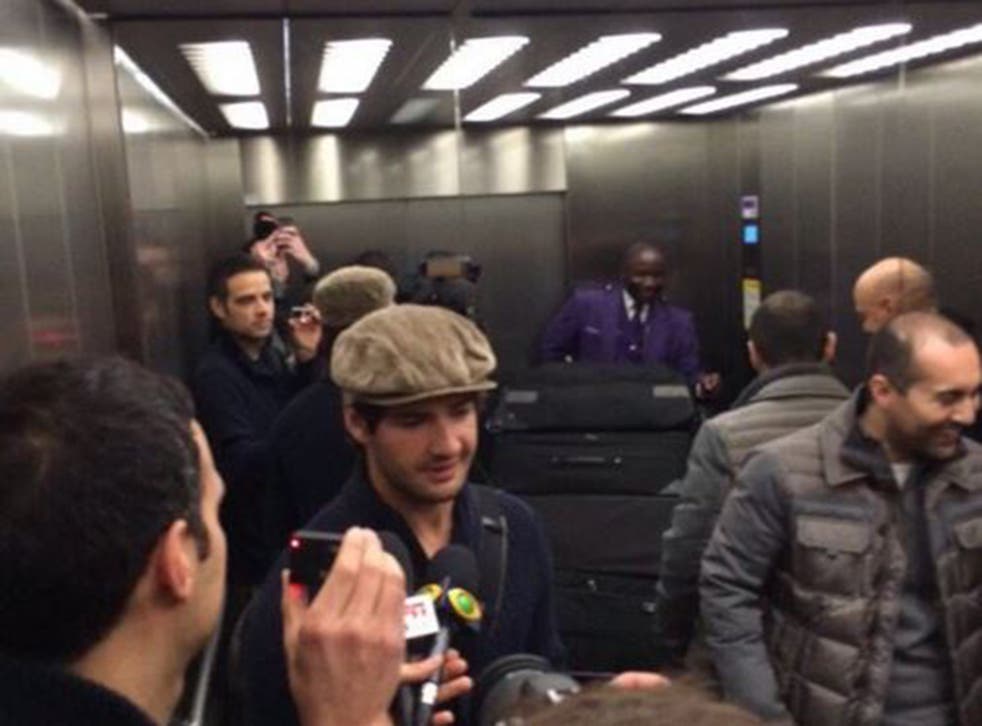 Alexandre Pato has landed in London ahead of his proposed loan move to Chelsea.
The Brazilian forward, 26, was pictured at Heathrow airport after a 10hr overnight flight from Sao Paulo.
Pato was supposed to set off just before midnight Brazilian time from Sao Paulo, but the flight was delayed by almost 30 minutes.
"Chelsea is my new home," he told Sky Sports at the airport.
"I want to know my new friends, new players. I am really excited to play for Chelsea."
Pato landed at around 1pm and was pictured leaving the airport.
The deal for the Brazilian is expected to be announced by the club at some point on Wednesday afternoon.
Pato, once hailed as the heir to Ronaldo's throne for Brazil, had endured an injury-hit end to his time with Europe and left for Brazil in 2012.
He last played for the national team in 2013, but last year, on loan at Sao Paulo, he managed to score 26 goals in 52 games, a career-high.
More follows
Join our new commenting forum
Join thought-provoking conversations, follow other Independent readers and see their replies