Arsenal defender Andre Santos completes loan move to Brazil
Left-back has failed to adapt to the Premier League since £6.8m switch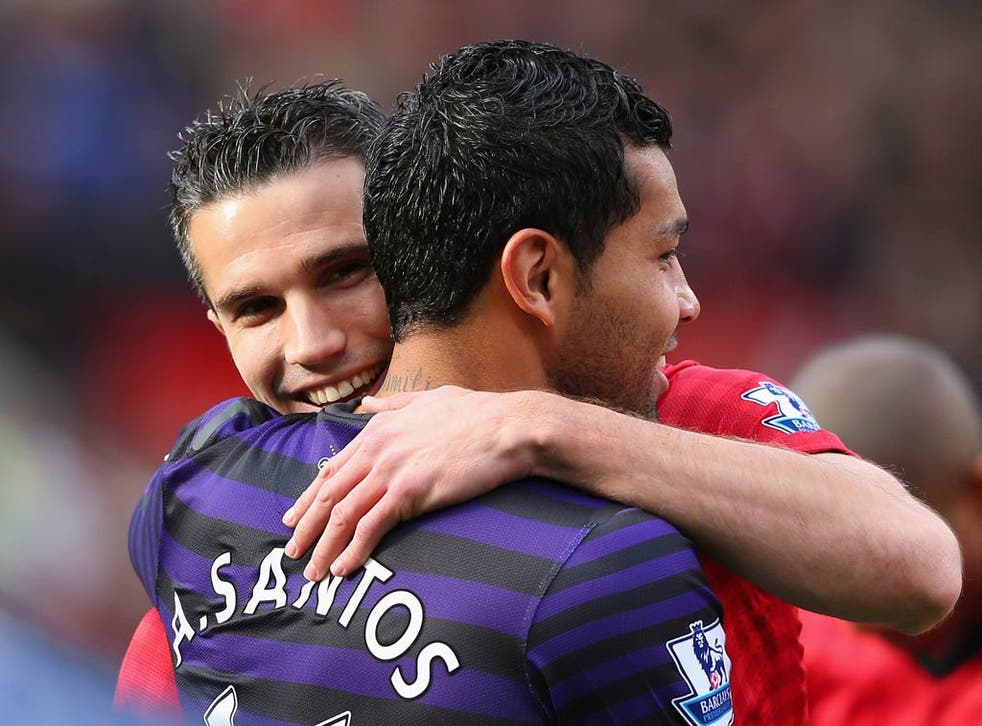 Andre Santos has completed his loan switch to Gremio, Arsenal have confirmed. The left-back joins the Brazilian side until the end of the season.
There was much speculation the full-back was returning to South America after he was photographed arriving in Brazil to cheers of local fans yesterday.
"I came to be a champion with the club," Santos told Gremio's official website.
The departure of Santos will be seen as an admission by the Gunners that the arrival of the Brazilian was a bad move for the club.
The 29-year-old joined from Fenerbahce for £6.8m in August 2011, but played just 36 games for the Gunners.
During that time he scored four goals, including one in Arsenal's crucial 3-2 victory over West Brom on the final day of last season which helped secure Champions League football.
However, his time at the Emirates has been better characterised by poor defensive displays. Santos also infuriated Arsenal fans when he was seen asking to swap shirts with former player Robin van Persie at half-time when Arsenal played Manchester United. Few Arsenal fans will be disappointed to see him leave.
The January transfer deadline day arrival of Spaniard Nacho Monreal for a fee in the region of £10.5m appeared to spell the end of Santos' time in England. It meant that the Brazilian was behind both the new arrival and England left-back Kieran Gibbs.
However, an injury to the latter which will see Gibbs sidelined for a few more weeks, makes the decision to let Santos leave a somewhat risky move on behalf of Arsene Wenger.
Arsenal forward Lukas Podolski posted on his official Twitter account: "Andre-santos27 We will miss you man, I wish u all the very best #Gunner God bless you".
A statement on Arsenal's website added: "Everyone wishes Andre well for his time with the Tricolor."
Join our new commenting forum
Join thought-provoking conversations, follow other Independent readers and see their replies