Arsenal transfer news: Alexis Sanchez sparks exit fears by refusing to speak to teammates after draw
Sanchez was furious with his teammates for celebrating their equaliser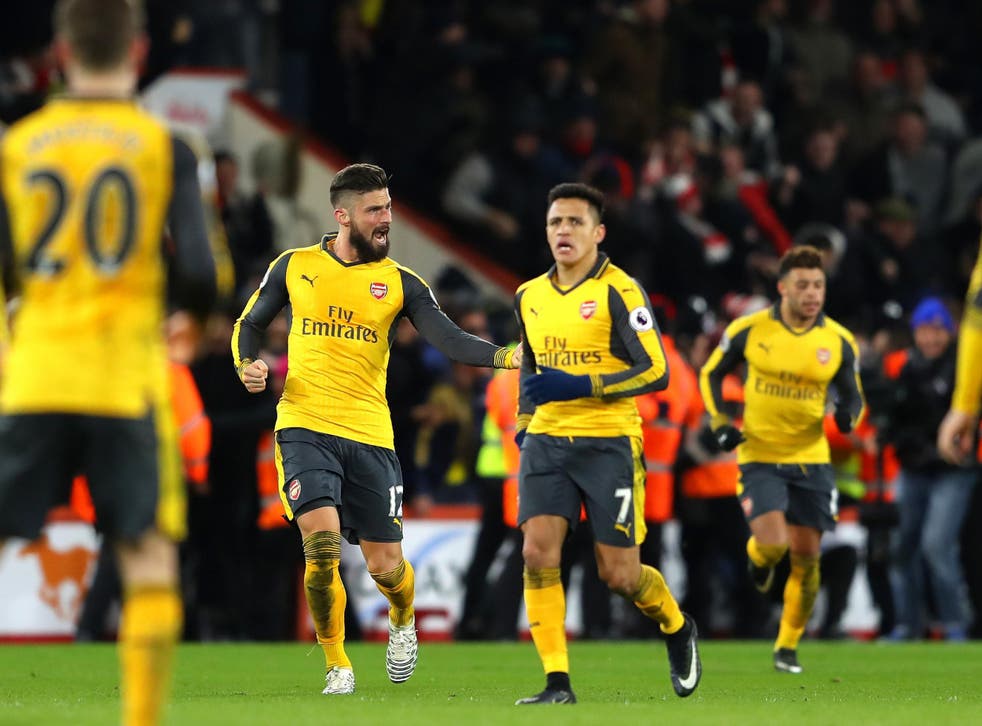 Alexis Sanchez has sparked panic that he will leave Arsenal this summer after barely saying a word to his teammates following the 3-3 draw with Bournemouth on Tuesday night.
The Gunners went 3-0 down before clawing the game back to 3-3 with four minutes of injury time still to be played.
However, Sanchez was left furious that some players decided to run to the corner to celebrate Olivier Giroud's equaliser as the Frenchman jovially imitated his 'scorpion kick' goal from New Year's Day.
The Chilean was reportedly angry at seeing so many of his teammates happy with securing the draw while he was running back to the half-way line to restart the game in the hope of finding a winner.
He had earlier clashed with Aaron Ramsey after the Welshman showed his frustration after Sanchez lost possession and was seen throwing his gloves to the ground in fury as Arsene Wenger's side suffered a major blow in their hunt for the title.
He allegedly continued his tantrum in the dressing room after the game, cutting a sullen figure and not speaking to anyone, causing concern from other Arsenal players that he could leave the club.
Sanchez is currently in a contract stand-off with the club, despite being offered £180,000-a-week to stay, but has stalled on signing with on-field success as important to him as money.
Premier League round-up: Tottenham end Chelsea's unbeaten streak
The 28-year-old, whose contract expires in 2018 along with Mesut Ozil's, also has interest from China, who offered him more than double the weekly wages Arsenal had put on the table.
Join our new commenting forum
Join thought-provoking conversations, follow other Independent readers and see their replies