Arsene Wenger fears Arsenal can't spend as much as rivals and will be restricted to a 'maximum of three new signings'
The Gunners manager last week agreed to a two-year contract extension despite missing out on the Champions League and was widely expected to have a busy summer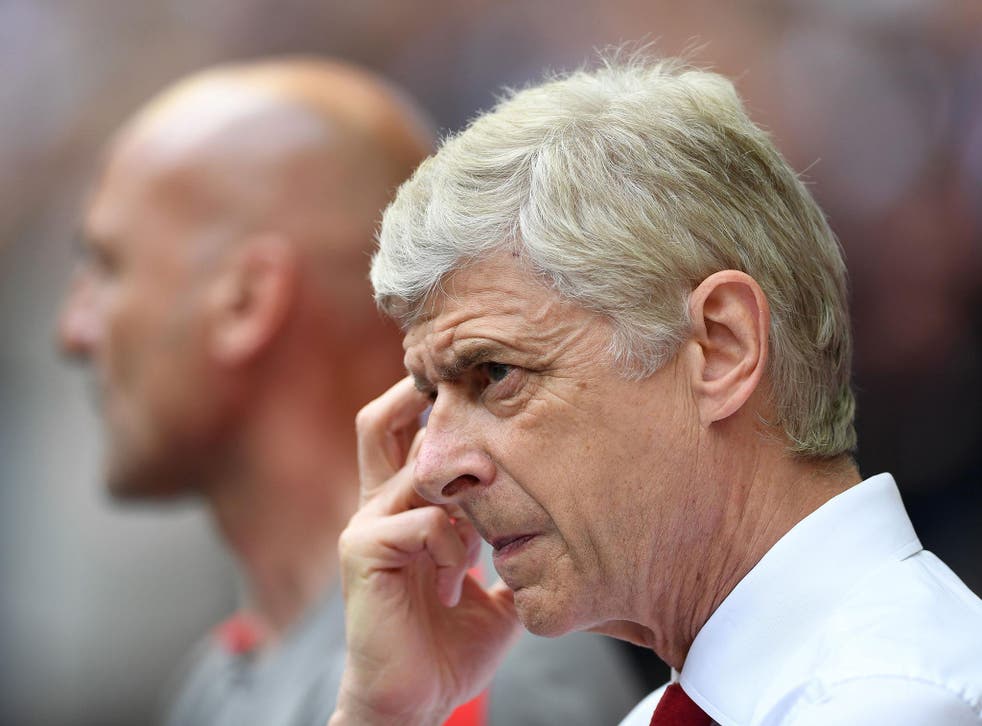 Arsene Wenger has admitted Arsenal will be restricted to a maximum of "two or three" new signings this summer.
The Gunners manager last week agreed to a two-year contract extension despite missing out on the Champions League and is expected to have a busy summer with the futures of both Alexis Sanchez and Mesut Ozil firmly up in the air.
But Wenger fears the almost infinite resources available to other clubs means Arsenal will have to be more careful with their own spending.
Arsenal summer transfer targets

Show all 6
"Between a maximum of two or three," he said when asked by beIN Sports about how many signings he is expecting to make this summer. "We cannot spend as much as many other clubs because some clubs have external resources that allow them to be basically unlimited."
Wenger has money to spend and has pledged to mount a sustained title challenge next term but despite being linked with the likes of Kylian Mbappe and Riyad Mahrez the Frenchman has called for perspective when evaluating the business he and the club do.
"We can spend money because we have managed the club well," he added. "Let's not forget the amount of money spent is not a guarantee of success. We have to be clear what we understand as a big signing. Is [Rob] Holding a big signing for you or not?
"When you buy a player for £40million, everybody will have at the start a positive judgement. When you buy him for £2million, he can't be good?
"That means a big signing is not necessarily linked with the amount of money spent."
Join our new commenting forum
Join thought-provoking conversations, follow other Independent readers and see their replies