Arsenal transfer news: Borussia Dortmund hit back at 'disrespectful' Arsene Wenger's Aubameyang comments
Wenger was talking about Aubameyang's potential move on Thursday morning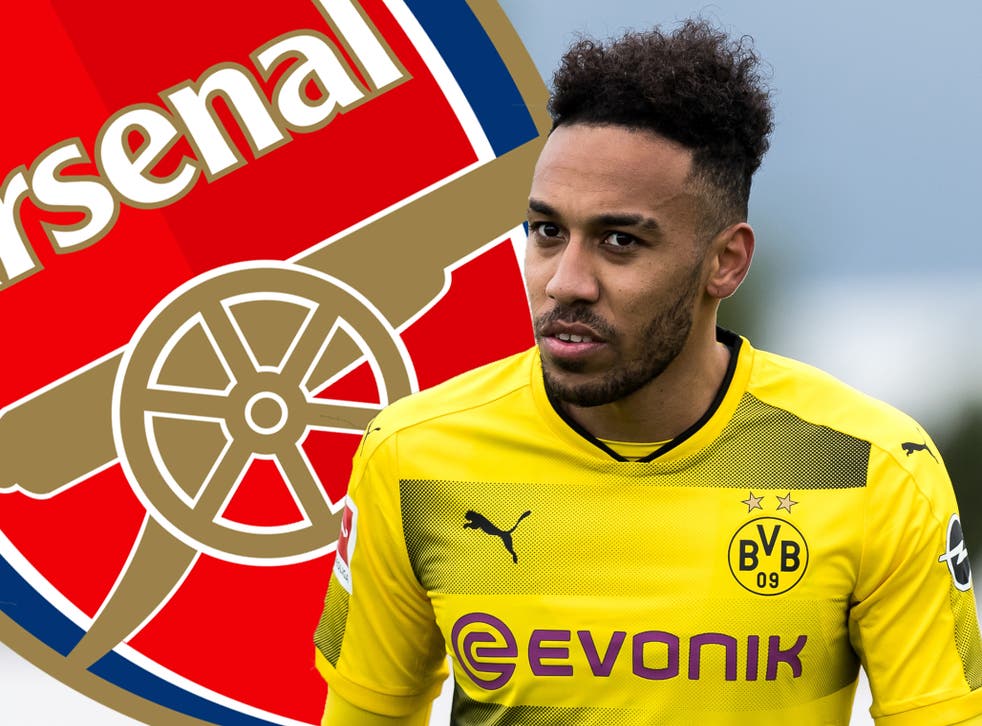 Borussia Dortmund have hit out at Arsene Wenger for being 'disrespectful' for his comments about Arsenal target Pierre-Emerick Aubameyang fitting in at the club.
The Gunners are in the market for reinforcements with Alexis Sanchez joining Manchester United and Henrikh Mkhitaryan going in the opposite direction but Wenger wants to strengthen even further.
When discussing potential transfers Wenger was posed a question as to whether he was interested in the Gabonese forward to which he said he preferred it when transfers were kept "secret" until they were announced.
Transfers: Players that are out of contract in 2018

Show all 43
However, when asked whether Aubameyang's character would fit in at Arsenal, Wenger added: "Yes because a character can be very positive and very negative. Overall you look at the achievement of the player over his career."
Dortmund have now responded by insisting that there is "no contact" between the clubs over the wantaway 28-year-old and that the remarks made by Wenger were "disrespectful".
"Borussia Dortmund would like to make a statement in response to the comments made by Arsenal manager Arsene Wenger about Pierre-Emerick Aubameyang," the statement read.
"The coach of the Premier League club said at a press conference on Thursday that the character of the Dortmund forward would fit the Gunners well.
"Aubameyang has been linked for some time with a possible switch to Arsenal. On Thursday, in the run-up to their game against Crystal Palace, Wenger was asked whether he could give an update on the possible transfer for the Dortmund player."
Dortmund's technical director, Michael Zorc, then appeared to hit out at Wenger further by claiming the Arsenal box should be more worried about his side's recent form rather than Dortmund players.
"We find it disrespectful to respond to (questions about) players from other clubs," Zorc said in a statement. "There is no contact with Arsenal. We assume that Arsene Wenger is busy enough with the performance of his own players.
Join our new commenting forum
Join thought-provoking conversations, follow other Independent readers and see their replies