Carroll in limbo as move home stalls over terms
Newcastle want striker back on loan but Liverpool hold out for improved deal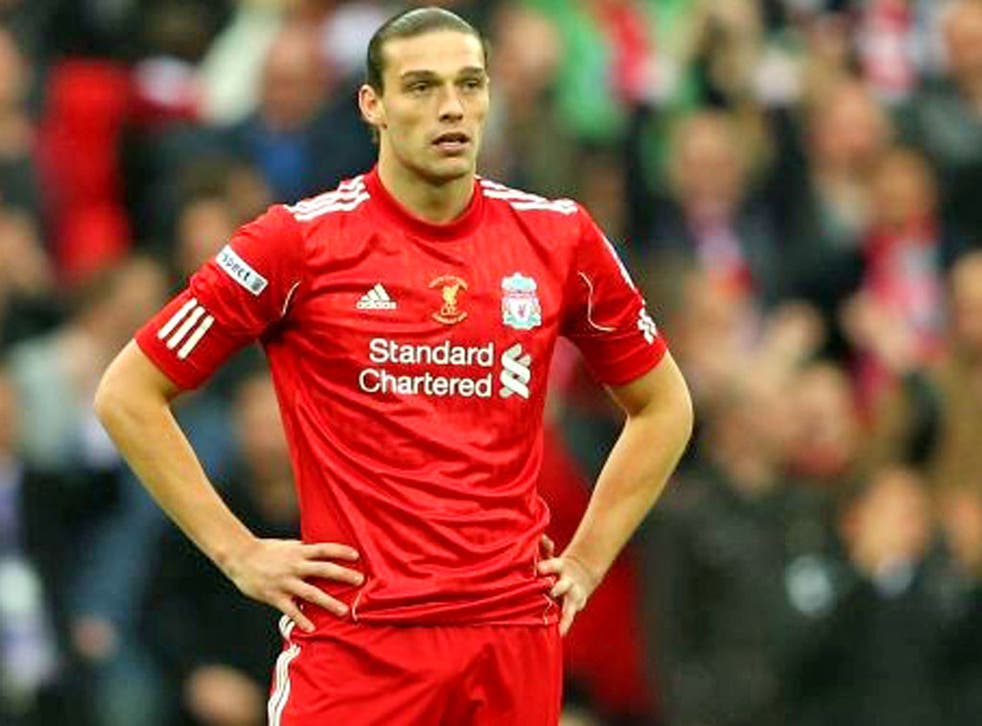 Liverpool last night flatly rejected what they considered to be a poor value bid from Newcastle United to take back Andy Carroll on a season-long loan.
Brendan Rodgers, the Liverpool manager, is willing to consider bids to buy the player his club paid £35m for 18 months ago, but Newcastle's proposal that the Anfield club continue to fork out half the 23-year-old's £75,000-a-week wages leaves the two sides a considerable distance apart. A commitment to buy the player at the end of the loan did not form part of the Newcastle proposal received over the weekend by Liverpool, despite Alan Pardew's club indicating yesterday that they do want to make the loan deal permanent for a fee of £17m – less than half what Liverpool paid them for him. As of last night, Liverpool were not contemplating a straight loan deal, let alone one they consider to be fairly derisory. They did not make any formal comment.
The fact that Newcastle's offer was made public will not delight Liverpool, who leave for their pre-season tour of North America this morning, as it may potentially unsettle Carroll and might encourage him to demand Rodgers let him go if he feels he does not fit in tactically.
West Ham, Aston Villa and Fulham all made initial approaches to Liverpool that were ruled out last week, as Carroll and his representatives insisted privately that he was not prepared to leave unless the right club entered the race for his signature. The allure of a return to the club where he had such a dramatic impact in his first full season as a regular in the Premier League could be too good to turn down if, as seems likely, Newcastle's move proves to be the first step towards a more serious negotiation strategy.
Questioned a week ago on reports that the Milan president Pier Silvio Berlusconi may have been interested in taking Carroll on loan, Rodgers said that loan deals did have their benefits – prompting last week's approaches to Liverpool. Rodgers feels the England striker, purchased at a premium price by Liverpool's former director of football Damien Comolli, is now dispensable.
Newcastle's audacious move comes after the breakdown of their attempts to buy the Dutch striker Luuk de Jong. They had been prepared to pay around £12m for him, only for FC Twente, his club side, to increase the fee to £16m.
With doubts still over Demba Ba's long-term position at the club, despite his recent assertion he wants to stay, Pardew admitted for the first time last week that he wanted to sign a striker during the transfer window. He also stressed his continued admiration for Carroll, who finally began to show his form again at the end of last season and during the European Championship. Crucially, he also said that owner Mike Ashley and managing director Derek Llambias were aware of all the deals that were being discussed.
That has allowed them to move quickly and emerge as frontrunners to sign the player in what would be a quite remarkable piece of business. Carroll scored 33 times in 91 games for Newcastle after coming through the club ranks as a junior, but it was his first season as first choice in the Premier League that saw him shine, scoring 11 goals in just 19 appearances. However, Carroll scored only two Premier League goals in his first season at Liverpool and managed only double that amount in 35 games in the last campaign.
Carroll's future looked more insecure after Liverpool secured the £8.5m signing of Roma striker Fabio Borini on Friday. The fact that the new Liverpool football directorate, headed by Rodgers, has yet to be fully assembled means that there is unlikely to be further buying activity from them in the transfer market in the next few weeks.
Rumours that the club are moving for Fulham's Clint Dempsey are well wide of the mark. The same goes for Swansea City's Joe Allen, though the undertaking Rodgers made not to go back to his former club for players is not cast in stone and would be difficult to enforce if a Swansea player demanded to leave to play for the Northern Irishman.
Join our new commenting forum
Join thought-provoking conversations, follow other Independent readers and see their replies