Cristiano Ronaldo to Manchester United: Real Madrid forward drops latest hint that he wants to return to the club 'he loves'
Ballon d'Or winner has made it no secret that he wants a return to his former club before he retires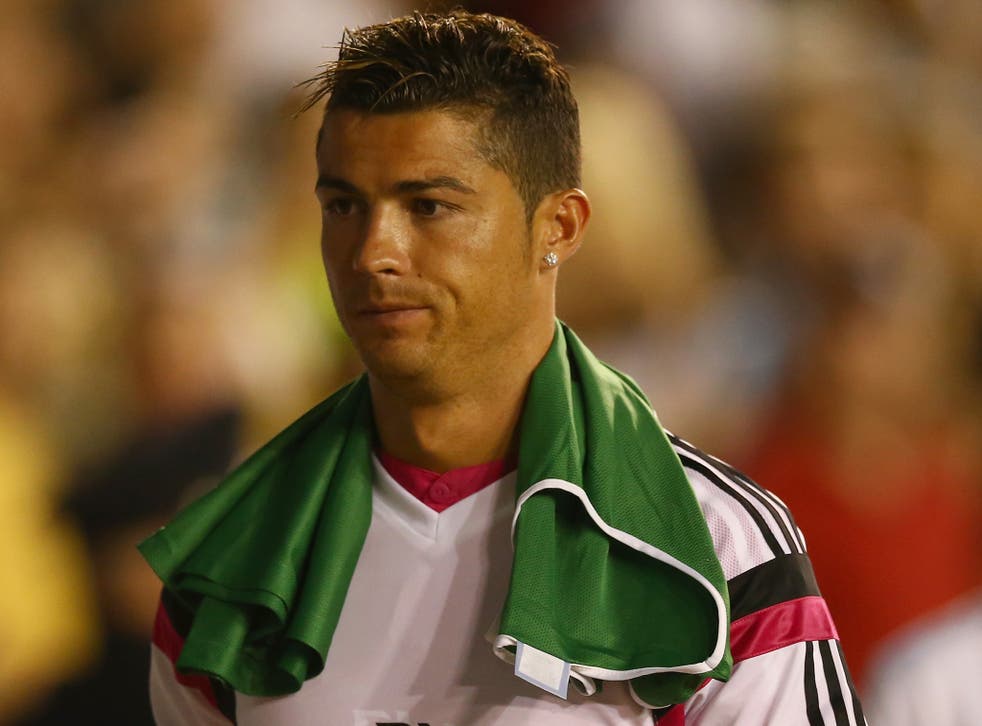 Cristiano Ronaldo has once again expressed his desire to one day return to Manchester United after admitting the prospect of moving back to the club he "loves" is one he would entertain in the future.
The Real Madrid superstar left United in 2009 for a then-record transfer fee of £80m, a move that has been surpassed only by his Real team-mate Gareth Bale's £86m switch last summer. Ronaldo enjoyed phenomenal success with United during a period he remembers fondly, and he has talked in the past on the possibility that he could return to Old Trafford due to his feeling for the Premier League side.
Speaking in an interview with the Daily Mail, Ronaldo said: "I love Manchester. Everyone knows that — I have said it many times. Manchester is in my heart. I left many good friends there, the supporters are amazing and I wish I can come back one day.
"I am happy here in Real Madrid and have four more years, but in the future you never know because they treated me unbelievably there."
The 10 biggest deals that DIDN'T happen

Show all 10
The Ballon d'Or winner, who recently added Uefa's Player of the Year accolade to his large collection of honours, also tipped United to bounce back from their recent slump, and claimed they will return to being a force to be reckoned with like the side Ronaldo featured in under the leadership of Sir Alex Ferguson.
"I really did love being at Manchester United," Ronaldo adds. "Believe me, they will be a good team again, I'm sure of it. It is a great club.
"This can happen. Bad moments and good moments. Manchester is passing through a bad moment. Last year it was a horrible season and this year they haven't started well, either."
It may be due to the winless start to the Premier League season that led Van Gaal to move for Colombian striker Radamel Falcao, with the deadline day loan seeing United secure his services for a £6m fee.
"But I do think they did well to buy Di Maria and Falcao," Ronaldo added. "I think the team will be much better. I want to see them better because it is such a fantastic club and they deserve to be better.
"Falcao is a very good signing. He is a very good player.
"I don't think Falcao is the wrong type of player for them.
"He is a top player, so I don't think it is a wrong buy. He will be a fantastic buy. Manchester have not started well, two points in three games, so they need quality players and Falcao is a quality player. And Di Maria, too."
Join our new commenting forum
Join thought-provoking conversations, follow other Independent readers and see their replies