David Moyes reveals Manchester United transfer targets have been 'quietly' spoken to and they don't care about Champions League football
The Manchester United manager quickly turns his attention to returning to Europe's top table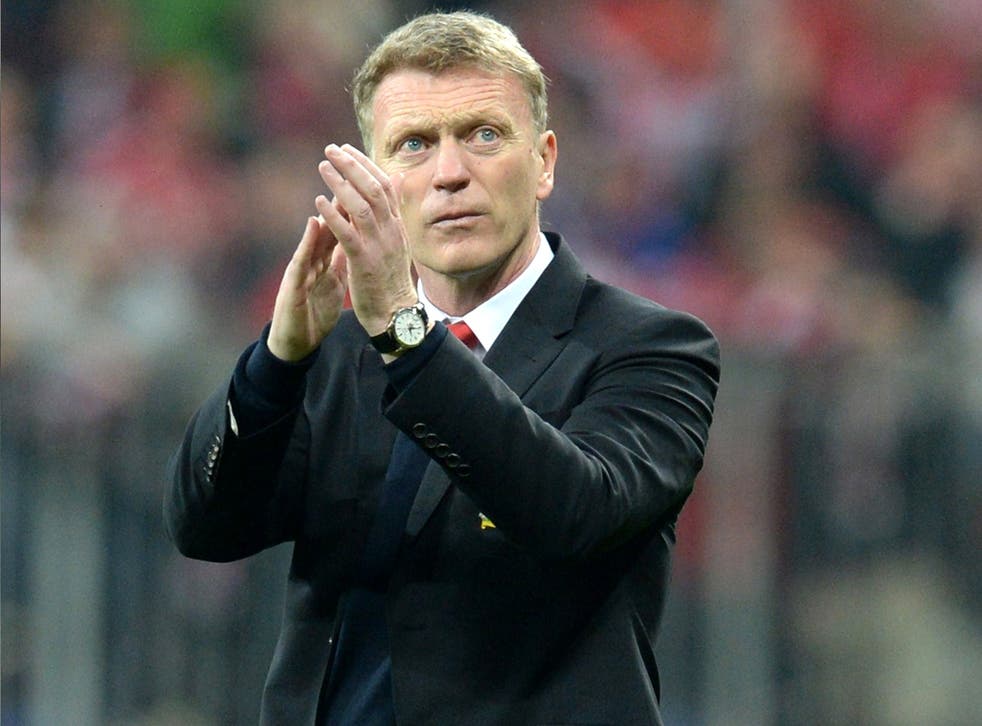 David Moyes insists that a lack of Champions League football at Old Trafford next season will not deter players from joining Manchester United.
With the club lingering seventh in the Premier League, any hope of qualifying for next seasons's elite European competition rested on winning this year's tournament.
However, despite a valiant display against the tournament favourites, United were not able to halt their exit at the hands of Bayern Munich.
Moyes perhaps showed enough across the two legs to show that he might just be the man to lead United in the long-term, despite many views to the contrary. And the former Everton manager quickly turned his attention to getting United back to the top.
"My focus is on getting a side together to get back in the Champions League," the United manager said after the 3-1 defeat at the Allianz Arena that saw his side go out of the competition 4-2 on aggregate.
To have any hope of doing that Manchester United will need to invest in the squad. Reports suggest Moyes could have as much as £200m at his disposal this summer but without Champions League football on offer convincing the best players in Europe to join the club could potentially pose a problem.
However, Moyes insists players will still switch to Manchester United and even suggested some had already let the club know that is the case.
"We're looking to spend the right money on players who are available and it's not anything to do with Champions League," said Moyes.
"Any players we've quietly discussed it with are more than happy to join Manchester United. They know it's not a long-term thing."
Manchester United: Potential summer transfer targets

Show all 10
Moyes must ensure Manchester United's absence from the Champions League is not a long-term thing or his spell in charge will be a short one.
Join our new commenting forum
Join thought-provoking conversations, follow other Independent readers and see their replies