Demba Ba buyers scared off by his £30m price package
Newcastle have not had a single enquiry for the forward because buyout fee is fraction of the cost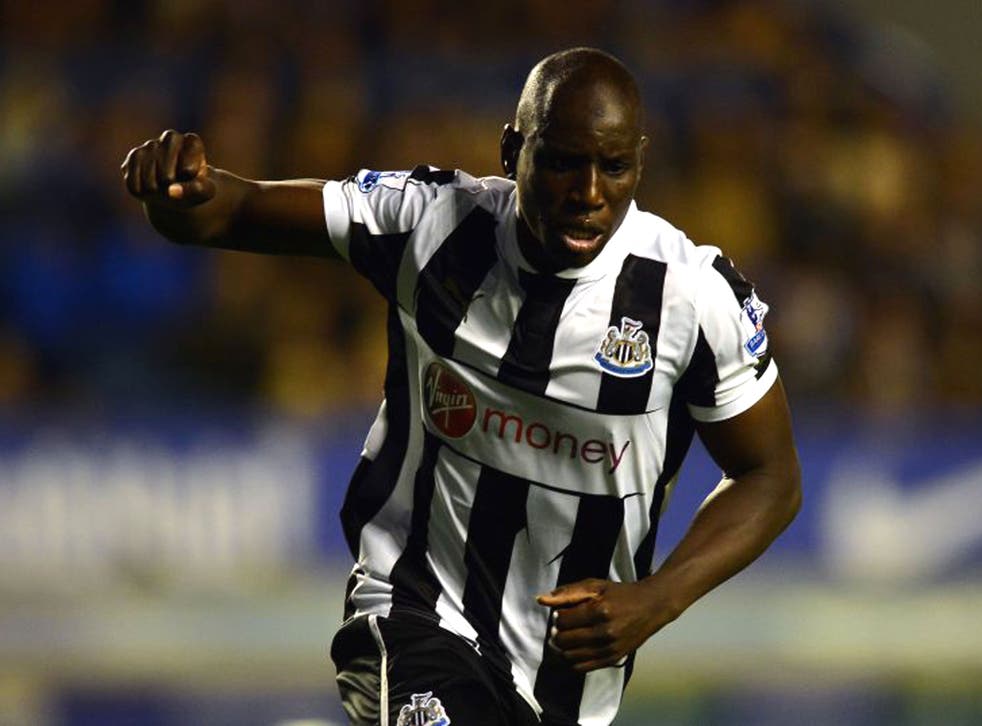 The full cost of buying the Newcastle United striker Demba Ba could total a staggering £30m.
So far Newcastle have yet to receive a single phone call enquiring about the Senegalese forward. That was also the case during the summer transfer window, when the player was available for a fee of £7.5m because of a clause that was in his contract when he moved from West Ham to St James' Park.
Speculation then centred on the Turkish giants of Galatasaray and Fenerbahce, but neither club tabled an offer for the 27-year-old.
The clause then expired on 31 July, but it has since been revealed that it can be activated in January. That has led to renewed talk of interest, with Arsenal, Liverpool and Galatasaray again linked with the forward.
Newcastle have been unable to agree terms on an improved deal for Ba, following the 26 goals he has scored since his move to the North-east. When he moved from Upton Park as a free agent in the summer of 2011, Ba signed a three-year deal that was worth £40,000 a week. There has been a desire from his representatives to double that contract, a wage which is way above the ceiling set at St James' Park, and significantly above that of the top earner at the club, Fabricio Coloccini.
The relatively low cost of the initial deal for Ba has been seen as a reason for concern by those inside St James' Park. There remains a determined desire to extend his deal but the figures being asked for will have to drop considerably.
The hidden costs that would come with any move away from Newcastle would change the financial landscape dramatically. It is believed the fees required to pay those representing Ba would be around £5m.
A four-year deal at £80,000 a week, the figures his representatives are asking for, would mean any buying club would have to put together a £16m wage package. The entire package would cost more than £30m – and Ba would be entitled to half of the £7.5m transfer fee.
There is also the problem of insuring his knee. That was the reason why Stoke City pulled the plug on signing him in 2011 when he first moved from Hoffenheim.
Ba's record since then has been outstanding, both in terms of goals and appearances, but the knee remains a long-term concern.
The Newcastle manager, Alan Pardew, remains understandably keen to keep Ba at St James' Park and admitted this week that the player has expressed no desire to him to move.
"He's never done anything other than look me in the eye and show me he wants to stay here," Pardew said. "He loves it here, and he understands it's a football city."
There is similarly no suggestion from inside the club that Ba, an influential member of the home dressing room, is pushing to move away.
Join our new commenting forum
Join thought-provoking conversations, follow other Independent readers and see their replies