Former Arsenal striker Eduardo unaware of Fulham interest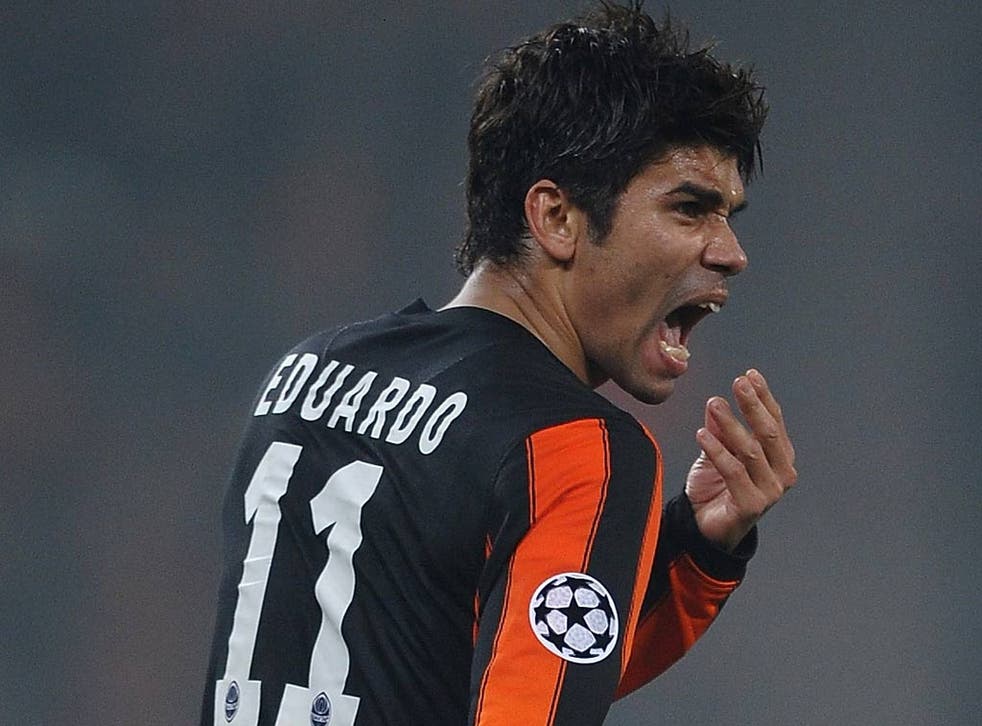 Former Arsenal striker Eduardo has denied any knowledge of a potential transfer to Fulham, but hinted he would like a return to the Barclays Premier League.
Eduardo, who spent three injury-interrupted years at the Gunners between 2007-2010, has yet to be approached by the Cottagers who are reported to be lining-up a £7million deal.
The 29-year-old striker enjoyed a successful first season at Shakhtar Donetsk following his move from Arsenal, but is flattered by the speculation linking him with Fulham.
"No-one else has contacted me or asked for an opinion," Eduardo told Sportske Novosti.
"You know how it goes with transfers, I learned that even at Dinamo (Zagreb).
"Someone asks the club about me, that club then gets mentioned and immediately it's a done deal.
"Of course it's nice to hear that I'm mentioned in England, especially if there's Premier League interest."
Eduardo, the Brazilian-born forward who has become Croatia's second most prolific marksman, scored only eight goals in 41 appearances for Arsenal.
He was sidelined for one year after suffering a broken left fibula and dislocation of his left ankle following a controversial tackle by Birmingham City's Martin Taylor in February 2008.
PA
Join our new commenting forum
Join thought-provoking conversations, follow other Independent readers and see their replies