Julian Draxler transfer news: Everton and Arsenal warned off by Wolfsburg after release clause confusion
Arsenal remain linked with Draxler but have not shown any interest while Everton look to pull off a shock move for the attacking midfielder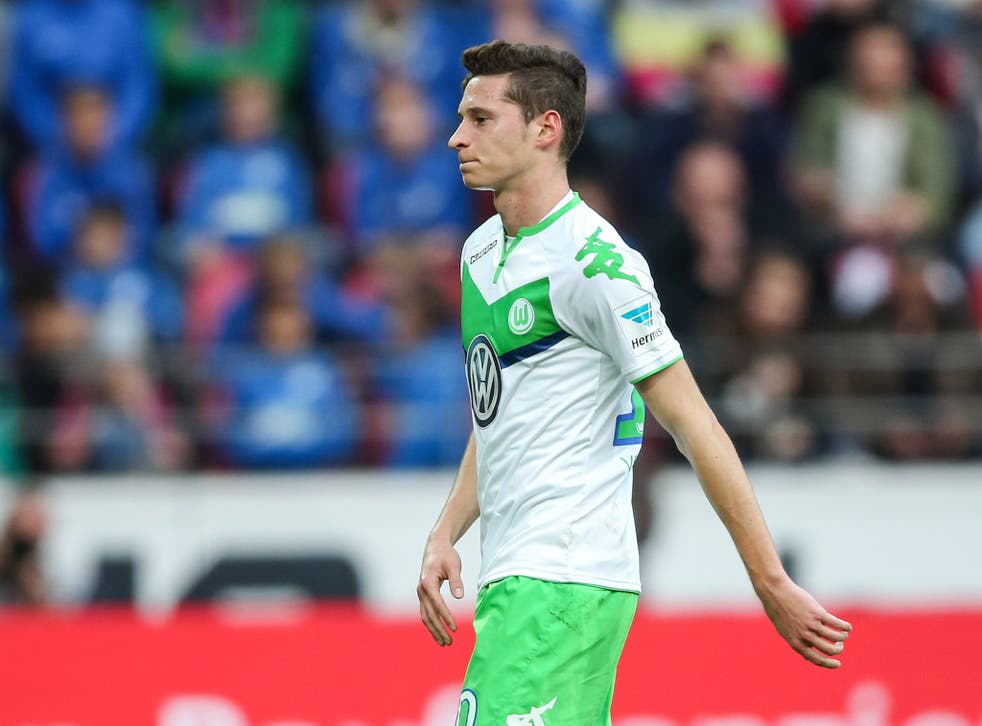 Wolfsburg have released a statement to clarify the terms of Julian Draxler's release clause in a bid to fend of interest from Everton, while Arsenal continue to be linked with the Germany international despite no interest coming from the Gunners.
German newspaper Bild reported on Wednesday that Draxler had expressed his desire to leave Wolfsburg in order to seek Champions League football, with a release clause set to see the World Cup star leave should the right bid arrive from any interested party.
It has been reported that Arsenal have no interest in Draxler at present given their attentions are elsewhere, and that suggestions of an imminent move from the Gunners are wide of the mark.
As revealed by The Independent on Wednesday, Everton are looking to launch a surprise move for Draxler, having been informed that the 22-year-old has a €75m [£63m] release clause in his contract. While this is strictly true, Wolfsburg released a statement on their club website to confirm that the clause does not become active until 2017, leaving Draxler in an awkward position.
"The Supervisory Committee and the Board of Directors at VfL Wolfsburg Fußball-GmbH feel the need to comment on the interview with Julian Draxler which was published in the 'BILD' newspaper, in order to clarify the current situation and dispel any possible resulting rumours.
Eight centre-backs Arsenal could sign

Show all 8
"VfL Wolfsburg wish to make it absolutely clear that at no time did those responsible at the club make either written nor oral commitments on the transfer of Julian Draxler within the current transfer period, which is due to end on August 31st, 2016. This is reiterated by a contractual release clause agreed upon with Julian Draxler and his management, which does not come into effect until summer 2017.
"VfL Wolfsburg will not be selling Julian Draxler during the course of the current transfer period.
"In joint discussions with Julian Draxler, VfL Wolfsburg again made it clear that they would not be granting the player's wish to make a move. We now consider any possible uncertainties to have been eradicated and that all parties can revert back to a professional and responsible collaboration for the good of VfL Wolfsburg and, in particular, for our fans."
With Draxler looking to leave Wolfsburg and the club standing firm, a stalemate could develop between the two parties that could end up in a messy conflict for any club that chooses to get involved.
Join our new commenting forum
Join thought-provoking conversations, follow other Independent readers and see their replies