Lionel Messi to Arsenal: Gunners fans launch crowdfund project to pay for Barcelona superstar's reported £600,000-a-week wages
Messi was linked with a move to Arsenal that would see him paid a world record £600,000-a-week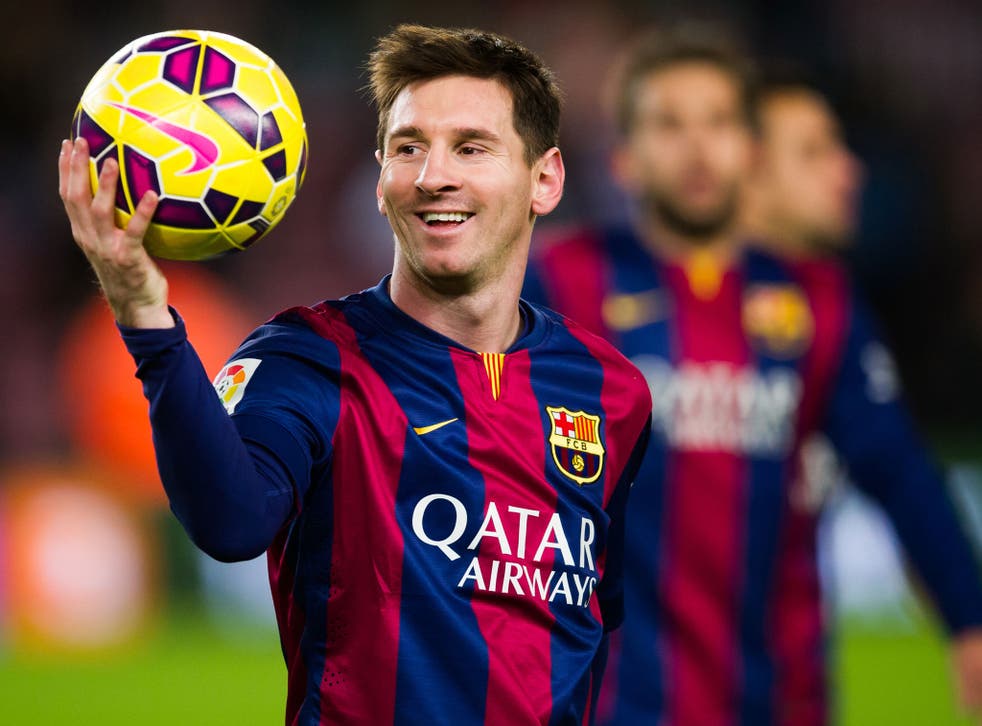 Arsenal fans have taken reports that Lionel Messi wants to a move to the Emirates with a pinch of salt, with one fan comically asking 599,999 other supporters to help pay the Barceloa maestro's wages.
The Daily Star ran a report on Monday claiming that Messi is keen on moving to Arsenal providing they can cough up what would be a world record wage of £600,000-a-week. Given the frugal spenders that are Arsenal, fans clearly didn't buy into this and took to Twitter to voice their humour at reading such a transfer rumour.
Messi has been linked with a move away from the Nou Camp in the past, with both Manchester City and Chelsea toured as possible destinations should the unthinkable happen and Barcelona decide to sell the four-time Ballon d'Or winner.
The 28-year-old Argentina international would cost in the region of £200m should anyone wish to snap him up on a transfer, and on wages of £600,000-a-week, the Gunners would have to shell out nearly £1bn extra to pay him.
But one Arsenal fan has come up with a unique way to bay for Messi's wages. Twitter user @matt_clarky has offered to set-up a £1 direct debit each week to Messi, and has called on his fellow Gunners to do the same.
Arsenal: Players linked with transfers

Show all 20
"I'm pretty sure I could find another 599,999 other #Arsenal fans willing to set up a £1/week direct debit. #messi #afc #justdoit #thedream," Matt Clark posted.
But he was not the only one to read the reports with a slight disbelief. Even well-known Arsenal fan Piers Morgan chipped in with his two-pence.
All that's left now is for Messi to sign for Arsenal, secure a Premier League and Champions League double and the Gunners live happily ever after, right?
Register for free to continue reading
Registration is a free and easy way to support our truly independent journalism
By registering, you will also enjoy limited access to Premium articles, exclusive newsletters, commenting, and virtual events with our leading journalists
Already have an account? sign in
Register for free to continue reading
Registration is a free and easy way to support our truly independent journalism
By registering, you will also enjoy limited access to Premium articles, exclusive newsletters, commenting, and virtual events with our leading journalists
Already have an account? sign in
Join our new commenting forum
Join thought-provoking conversations, follow other Independent readers and see their replies