Liverpool news: Jurgen Klopp rubbishes Alex Oxlade-Chamberlain speculation as 'nonsense'
The German boss insists he has no plans to sign the England winger during the January transfer window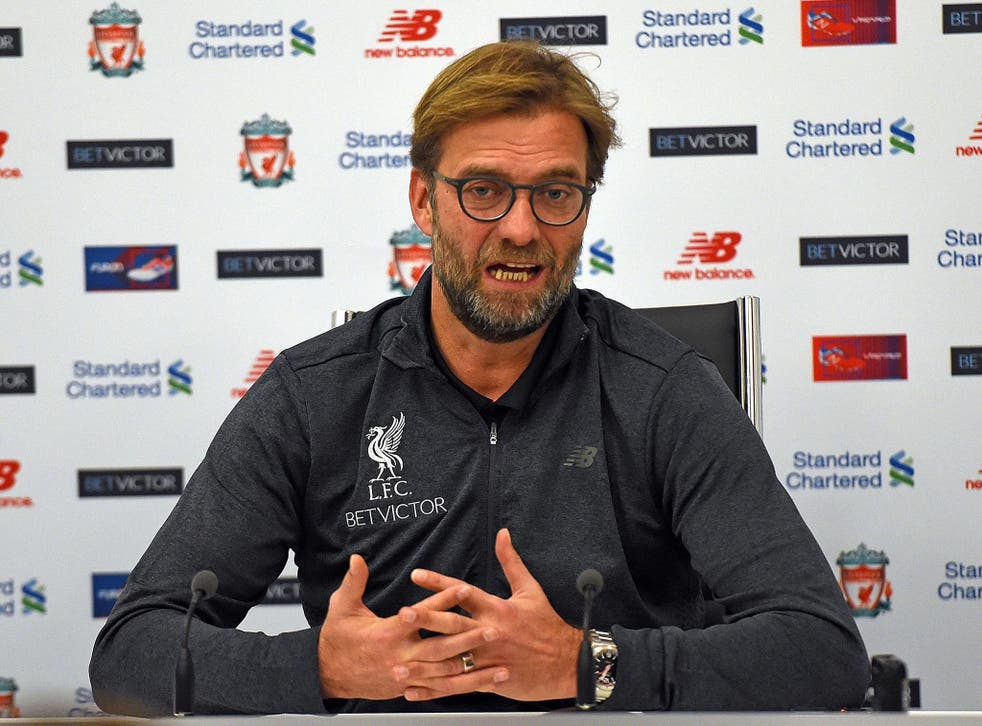 Jurgen Klopp has rubbished speculation linking Liverpool with a move for Arsenal midfielder Alex Oxlade-Chamberlain.
According to reports, the Reds boss was not only a big admirer of the England international but also planning to land him with an audacious January bid.
Oxlade-Chamberlain has impressed in patches this season, scoring six times for the Gunners, but is yet to fulfil his full potential under Arsene Wenger.
In spite of the bad blood between both sides following the Luis Suarez saga in 2013, speculation has continued to intensify in recent weeks with the Arsenal midfielder struggling to nail down a first team place at the Emirates.
But, when asked about the story, Klopp was quick to rule out any chance of a move for the all-action midfielder.
"I don't usually say anything about transfer rumours but I can make an exception. Nonsense," Klopp said.
"This kind of thing I think a lot about but I say nothing because it is really not interesting what I think about this.
"You (the media) are already on a path so do with it what you want but from our side nothing else to say about it."
This isn't the first time a Premier League boss has reacted to transfer stories involving their players this week.
Everton boss Ronald Koeman claimed that most of the speculation that surrounds his club during the transfer window is 'b******t'.
And, despite the speculation linking Liverpool with the likes of Oxlade-Chamberlain and PSG's Jese Rodriguez, Klopp confirmed last week that he isn't desperate to make any signings during the January window.
"If you don't have the biggest injury issues in the world and you need players only for the line-up then you should only do things you would do in the summer too, because otherwise you solve a problem for half a year then have another one in the summer," he told ITV.
"We always have an eye on the market but that doesn't mean we can do what we want always.
"If we have an eye on a player then he is a good player and probably plays in a good club and if this club doesn't need money then we have no chance.
"We don't want to convince players with money, we want to convince them with the way we go."
Join our new commenting forum
Join thought-provoking conversations, follow other Independent readers and see their replies