Liverpool transfer news: Club target Carlos Bacca and Salomon Rondon after signing Brazilian Roberto Firmino
Managing director, Ian Ayre, is staying at the Copa America for an additional day after tying up the Firmino deal to assess additional attacking options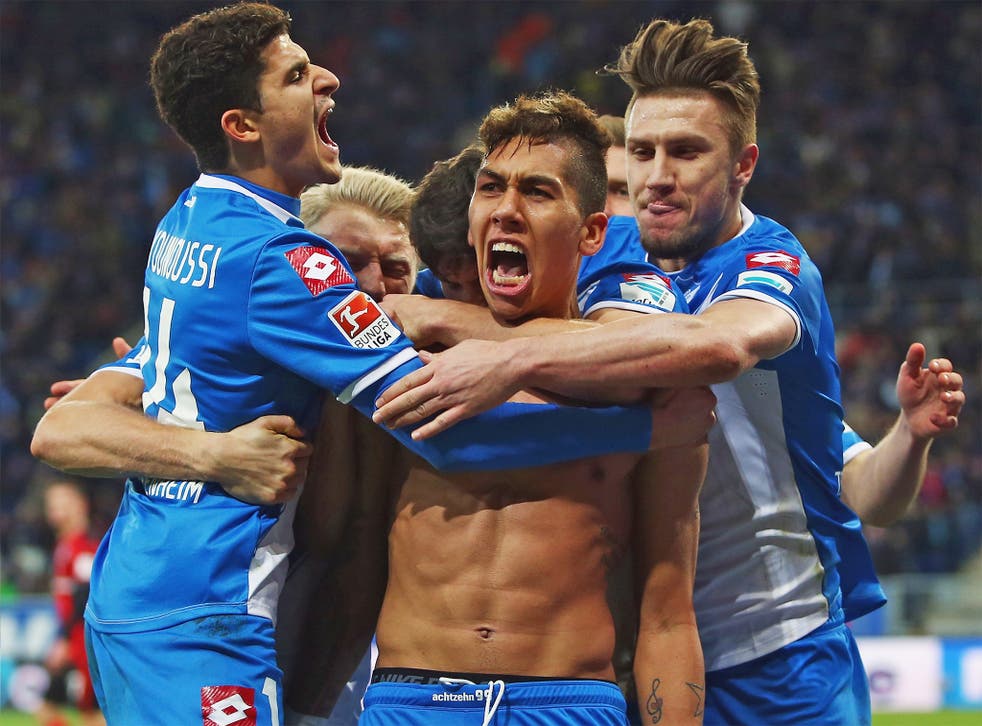 Liverpool are prepared to add further attacking reinforcements for next season, despite the rapid deal which at a fee of £22m rising to £29m has made Roberto Firmino the second most expensive acquisition in the club's history.
The club also have Seville's £20m Colombian Carlos Bacca and Zenit Saint Petersburg's Venezuelan Salomon Rondon under consideration and though not close to signing either, they will move for another forward if – as seems highly likely – the pursuit of Aston Villa's Christian Benteke falls through.
The Liverpool managing director, Ian Ayre, is staying at the Copa America in Chile for an additional day, having flown out to tie up the Firmino deal, and is in position to progress moves for additional attacking options. Villa have been implacably unwilling to soften on Benteke's £32.5m release clause. Liverpool will simply not buy for that price, meaning the pursuit of the Belgian appears to be over.
Liverpool's readiness to add what would be a ninth attacking option to Brendan Rodgers' squad suggests the club believe they will lose Raheem Sterling – with a third Manchester City bid expected any time, taking the offer close to the £50m asking price which Liverpool are holding to. The Anfield club may look beyond Bacca and Rondon for further attacking options. Real Madrid are expecting Liverpool's interest in Denis Cheryshev, a Russian winger who spent last season on loan at Villarreal, to firm up if they do lose Sterling.
There are impediments to either a Bacca or Rondon signing. Seville will not stand in the way of Bacca's sale, though Liverpool are aware they are dealing with another release clause – £21m in his case. The 28-year-old, who is the more mobile of the two, was expected to be the first Seville player to leave this summer but the club qualified for the Champions League by winning the Europa League last month. That complicates the task of persuading Bacca to move. Signing players from Russian clubs like Zenit Saint Petersburg can also carry challenges, so a move for Rondon would not be straightforward, either.
Firmino has been signed for on a five-year deal from Bundesliga club Hoffenheim after rapid negotiations concluded by Ayre. He risked another of the public setbacks which Liverpool have experienced in the transfer market when he flew to Santiago, via Paris, on Monday evening – arriving early on Tuesday morning – but has concluded all the formalities. All that remains is a medical, which will be concluded when the forward has finished his duties at the Copa America with Brazil.
Hits and misses: How do Liverpool's big buys rate?
Andy Carroll £35m from Newcastle; Miss
Adam Lallana (£25m, Southampton; Miss
Luis Suarez £22.8m, Ajax; Hit
Fernando Torres £20.2m, Atletico Madrid; Hit
Dejan Lovren £20m, Southampton; Miss
Lazar Markovic £19.8m, Benfica; Miss
Robbie Keane £19m, Tottenham; Miss
Javier Mascherano £18.6m, West Ham; Hit
Stewart Downing £18.5m, Aston Villa; Miss
Glen Johnson £17.5m, Portsmouth; Hit
Register for free to continue reading
Registration is a free and easy way to support our truly independent journalism
By registering, you will also enjoy limited access to Premium articles, exclusive newsletters, commenting, and virtual events with our leading journalists
Already have an account? sign in
Register for free to continue reading
Registration is a free and easy way to support our truly independent journalism
By registering, you will also enjoy limited access to Premium articles, exclusive newsletters, commenting, and virtual events with our leading journalists
Already have an account? sign in
Join our new commenting forum
Join thought-provoking conversations, follow other Independent readers and see their replies