Manchester City target Real Madrid defender Pepe to help make impact on the Champions League
The Portuguese defender is one of City's top targets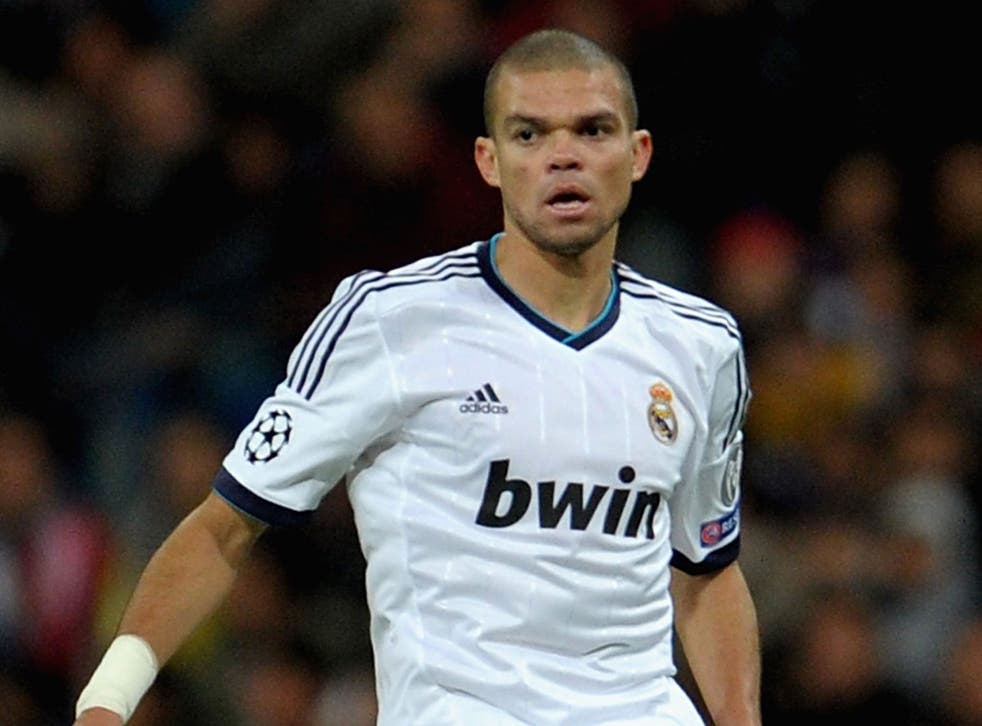 The Real Madrid central defender Pepe is understood to be top of Manchester City's list of transfer targets – further evidence that the club are willing to invest in older players in an attempt to make an immediate impact in Europe under new manager, Manuel Pellegrini.
City are unlikely to face great resistance from Real to the idea of them taking the Portuguese centre-back, who is already third choice at the Bernabeu, where there is expected to be a clear-out this summer. The 30-year-old's arrival, for a probable price of £15m, would pose new questions about the future of Joleon Lescott at City.
Though City's policy last summer, with the purchase of Jack Rodwell and Scott Sinclair, was to bring in young players, Pepe would be the third experienced player to be signed this summer, after 28-year-old Fernandinho and 27-year-old Jesus Navas. As The Independent revealed last week, 27-year-old Seville striker Alvaro Negredo is also one of the club's man strike force targets following the departure of Carlos Tevez to Juventus.
Though many at Real consider Pepe's best days to be behind him, Pellegrini is an enthusiast. In the pre-season of his only campaign with Real Madrid, Pellegrini told the newspaper Diario AS: "Pepe is the player who has impressed me most in the squad. His ability to organise the defence and to come out with the ball from the back is spectacular."
Pepe damaged his right knee cruciate in December 2009, missing most of the season, so Pellegrini did not get the chance to assess whether his first impressions were accurate. His contract runs until 2016, enabling Madrid to get a decent return on the long-serving player they bought from Porto in 2007.
Despite the noise in Spain about the progression of talks on Negredo, it is understood that negotiations are not currently active and that a deal is not imminent – even though the player and Benfica's Oscar Cardozo are City's targets.
Join our new commenting forum
Join thought-provoking conversations, follow other Independent readers and see their replies