Manchester United, Arsenal and Chelsea may benefit as Borussia Dortmund refuse to sell Robert Lewandowski to rivals Bayern Munich
The Poland international had looked set to join the Champions League winners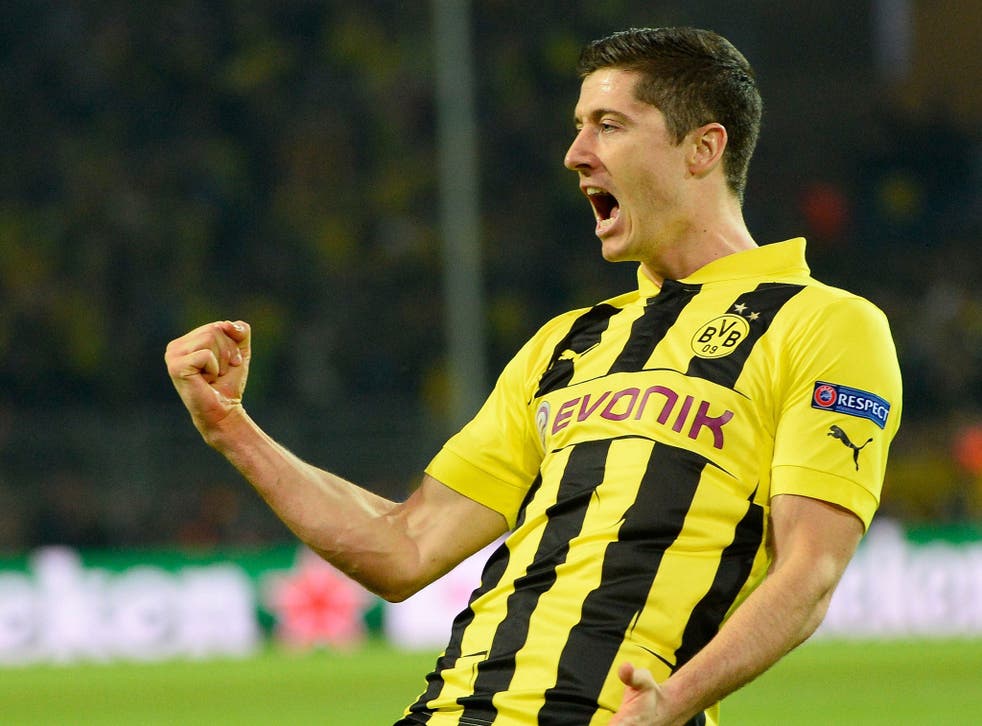 Top clubs across Europe including Manchester United, Arsenal and Chelsea have been put on alert after the future of Robert Lewandowski was thrown into doubt today.
The Poland international had been expected to join Bayern Munich this summer after it emerged last month that he had agreed a deal with the Champions League winners.
However, his current club Borussia Dortmund, with whom he has a year remaining on his contract, have informed the player they will not sanction his sale to their rivals.
"Robert Lewandowski will definitely not transfer to Bayern Munich in 2013," the club's CEO Hans-Joachim Watzke told Bild newspaper. "This is final. We have informed Robert and his advisors. The Bayern case is closed because there was no written offer."
Dortmund were angered by Bayern when earlier this season they agreed a deal that will see Mario Goetze switch to the Allianz Arena. It would seem that seeing both their star players leave for the side that beat them in the Champions League final at Wembley would be too much for Dortmund.
Last week, the Poland international said he expected to transfer to his "club of choice" in a few days but Watzke said Bayern never made a formal offer.
"It is absolutely legitimate for a player to express such a wish," Watzke added.
"There were two phone calls in the past four weeks with Bayern. We told Bayern that due to stock exchange rules (as Dortmund are a listed company), we need a written offer for Lewandowski. But until today, no offer has come in.
"If Robert wants to go to Munich he will have another chance next year."
Watzke, however, did not rule out the prospect of Lewandowski leaving Dortmund for another club. Manchester United have been linked with 24-year-old for some time while it is no secret that Arsenal, Manchester City and Chelsea are all interested in signing a new striker this summer.
"I am not saying he will definitely stay but he will certainly not be playing for Bayern in 2013," Watzke said.
"Everything else will be discussed with Robert and his advisors in the coming days. Our wish is for Robert to play for Borussia Dortmund next season."
Join our new commenting forum
Join thought-provoking conversations, follow other Independent readers and see their replies