Mats Hummels: Bayern Munich chief executive confirms talks being held with Manchester United target
The 26-year-old defender's current contract at Signal Iduna Park expires in the summer of 2017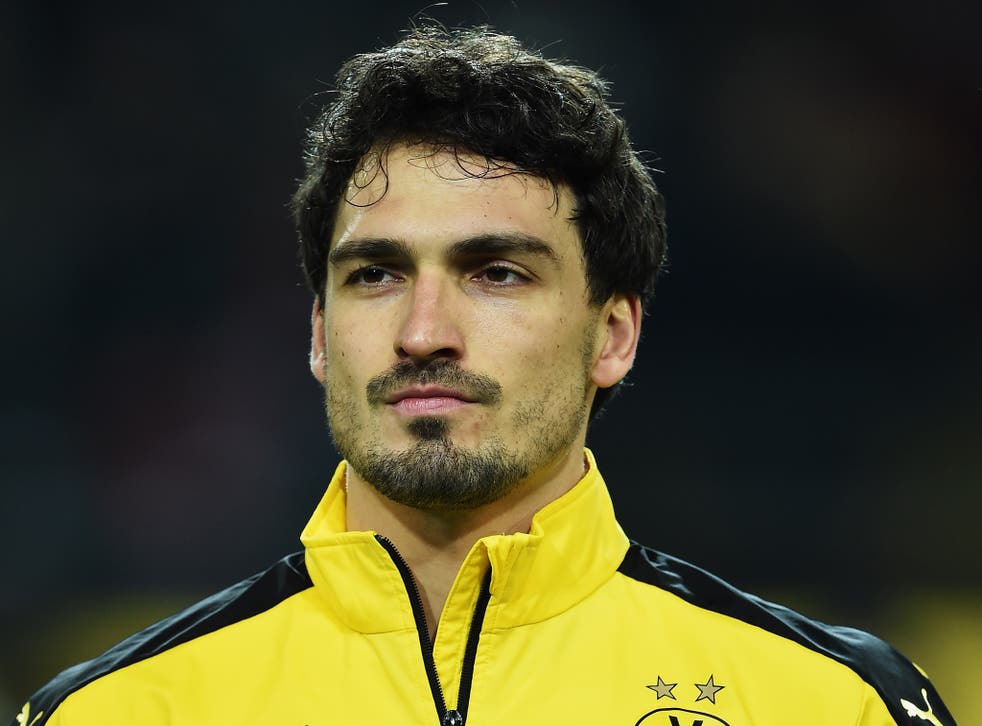 Bayern Munich's chief executive Karl-Heinz Rummenigge has confirmed that the Bavarian club are in talks to sign Mats Hummels.
The Borussia Dortmund defender has been linked with a move away from Signal Iduna Park for several years now, having established himself as one of the top centre-halves in European football.
Manchester United were believed to be trailing Hummels last summer until the 26-year-old World Cup winner decided to stay on in Westphalia for another year.
Despite remaining at the club, Hummels did not sign a new contract and, with his current deal expiring in 2017, Dortmund's chief executive Hans-Joachim Watzke has admitted that he is likely to leave for Bavaria this summer.
"I believe that if he [Hummels] goes, it will be in the direction of Munich," Watzke said to Sky Deutschland. "He still has unfinished business with the club. His father, his mother and his brother all live in Munich."
Speaking ahead of his side's trip to face Atletico Madrid in the Champions League semi-finals, Rummenigge confirmed Watzke's comments:
"Basically, I can confirm what Mr Watke said, that Mats with Bayern," Rummenigge told reporters. "A transfer involves 3 parties however. I'm sorry, but I don't want to say more just yet."
"It's also important to respect his current contract," he added.
Any lingering hopes held by United, or one of other several Premier League clubs which Hummels has been linked to, now seem to have been extinguished.
Join our new commenting forum
Join thought-provoking conversations, follow other Independent readers and see their replies