Memphis Depay transfer revealed: Manchester United's new signing was 48 hours away from joining PSG
PSV's sporting director Marcel Brands admits he thought Depay would be heading to PSG only for United to steam in at the last minute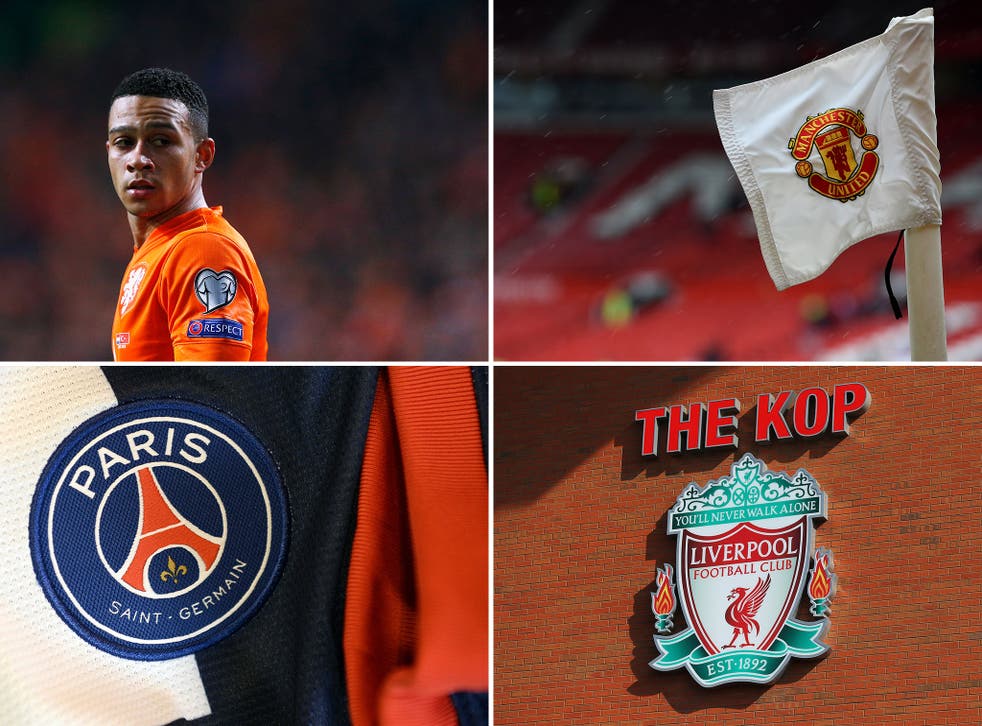 Manchester United have agreed a deal to sign Memphis Depay when the transfer window reopens in June, but just 48 hours ago the Dutch forward was on his way to Paris Saint-Germain.
In a stunning revelation by the PSV Eindhoven sporting director Marcel Brands, he explains how PSG's interest increased during the winter break period back in December last year, and the two clubs began negotiations over a summer transfer.
Such was the progression in talks that a fee was agreed between PSV and PSG and Depay was free to discuss personal terms with the French league champions, only for United to come steaming in and steal Depay from under their noses.
United do of course have the added influence of manager Louis van Gaal having previous experience with Depay, with the pair working together while Van Gaal was head coach of the Netherlands national team.
But speaking to Dutch broadcaster Omroep Brabant, Brands revealed that he was convinced 21-year-old Depay would be joining PSG.
"PSG were already very serious for Memphis before the winter break," said Brands.
"We had reached an agreement with Paris Saint-Germain and I'd have said he would be joining PSG had you asked me about his next destination two days ago.
"Only in the last 48 hours did Manchester United step up their interest and things went very fast from there on. In the end, the player decides where he wants to go and he wanted Manchester."
It's reported that the intervention of Van Gaal himself managed to sway Depay into a move to the Premier League, and he joins a growing Dutch presence at Old Trafford with Van Gaal already having Robin van Persie and Daley Blind among his squad.
Liverpool had been in the running for Depay at one point, with PSV suggesting last month that the Reds were ahead of United in the battle to sign the Netherlands international. However, Brendan Rodgers has spoken this morning to dismiss that claim, and revealed that the Merseyside club were never interested in signing him in the first place.
"It wasn't something we were ever interest in," said Rodgers in a press conference. "We already have four wingers at the club. We have other priorities."
Join our new commenting forum
Join thought-provoking conversations, follow other Independent readers and see their replies