Neymar to Manchester United: Forward is 'very, very, very happy at Barcelona,' says former sporting director
United saw a bid for Neymar rejected last summer but could resurrect the deal at the end of the season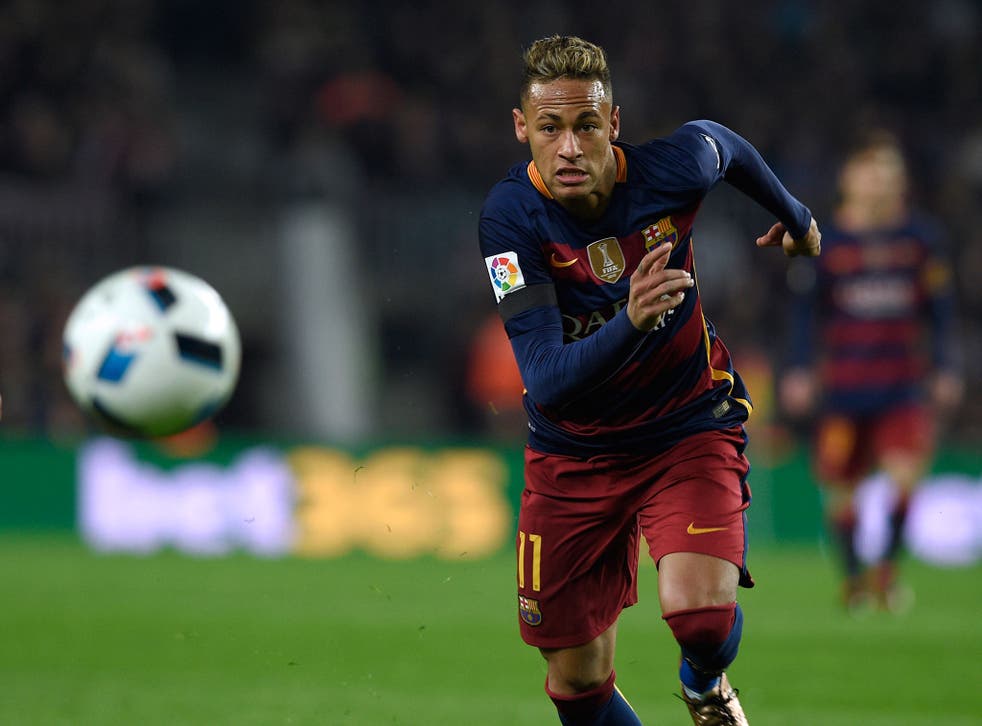 Manchester United's hope to capitalise on Neymar's uncertain future at Barcelona as contract extension talks continue to drag on, but the Catalan's former sporting director insists that the Brazil international will be staying at the Nou Camp.
Andoni Zubizarreta, who left the club last summer and was part of the Barcelona board that signed Neymar in 2013, has insisted that the 23-year-old is "happy" with the La Liga leaders – who are ahead of second-place Atletico Madrid on goal difference with a game in hand.
Despite talk of a possible move to Manchester should United follow up their failed bid last summer, Zubizarreta stressed that in his opinion, the former Santos forward is going nowhere.
Speaking on Cadena Cope radio show 'El Partido de las 12', Zubizarreta said: "I believe Neymar is very happy at Barca. Very, very, very happy at Barca."
Any move from United will not come cheap given Neymar's ever-increasing transfer fee from Santos, which is believed to have surpassed the £75m mark, although United hope his on-going investigation into alleged tax evasion by Neymar and his father over his 2013 transfer.
Manchester United: Players linked with transfers

Show all 23
If found guilty, a Spanish court has suggested that they could be ordered to pay €13m. Neymar is known to be concerned by the impact that the Spanish tax system would have on a new contract with Barcelona, and is wary of falling into a similar situation as his team-mate Lionel Messi's tax evasion case last year.
This week, Neymar and his father were ordered to pay €100,000 by a Sao Paulo court after being found guilty on not paying taxes between 2007 and 2008. Judge Bruno Cezar da Cunha Teixeira rejected an appeal from Neymar and his father, and stated that the undeclared money came from payments made to company NR Deportes and not Neymar directly.
January Transfer window - completed deals
The ruling meant that they were not classified as part of Neymar's income, resulting in him being issued the six-figure fine.
Join our new commenting forum
Join thought-provoking conversations, follow other Independent readers and see their replies