Paulo Dybala to Arsenal: Striker deals blow to Gunners by revealing he wants to stay in Serie A
Chelsea have also been linked with the Palermo striker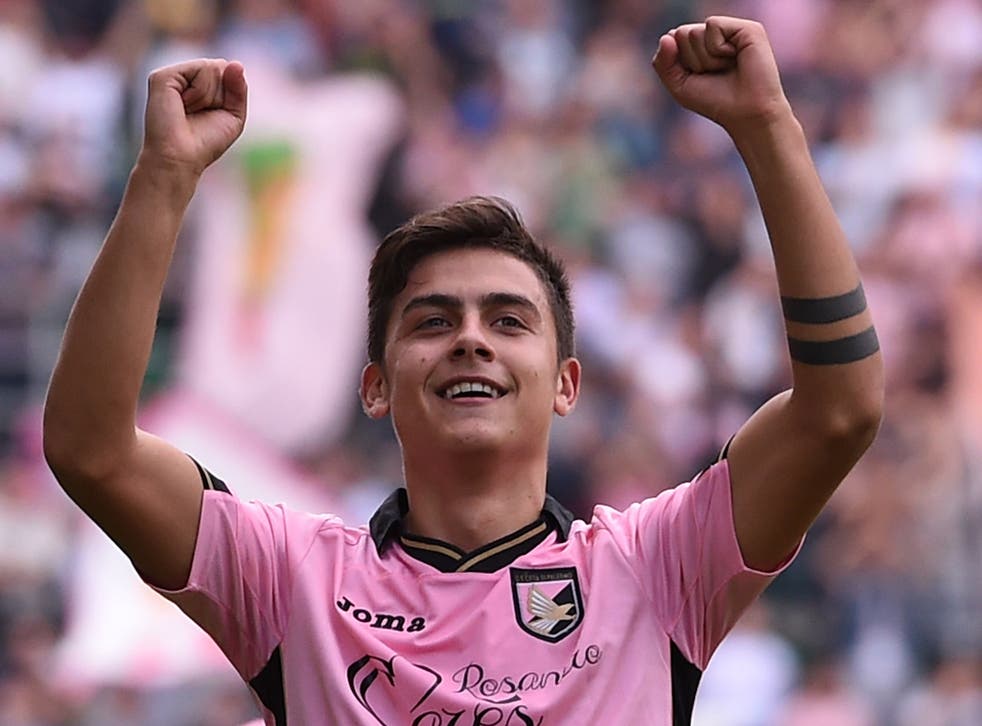 Arsenal and Chelsea have been dealt a major blow in their pursuit of Paulo Dybala after the striker revealed he would prefer to remain in Italy.
The Palermo youngster has enjoyed a breakthrough season in Italy, scoring 13 goals and registering 10 assists in Serie A.
Form like that has led to no shortage of reported suitors, with Arsenal among the clubs most consistently linked with a move for the 21-year-old. Juventus, Paris St Germain and Chelsea are also on the scene and according to Dybala's agent, bids have already been made.
"Paris St Germain have already come forward with an offer of about £32.5m and Chelsea had already reached £29m," Gustavo Mascardi told told Gazzetta dello Sport.
"We're now at the stage where the price cannot be lower than £36m.
"Paulo is in no hurry and will take his decision calmly."
It appears that the Argentinean's decision is leaning towards a stay in Italy.
"A move abroad? I didn't speak Italian when I joined Palermo, but I think I have learned the language pretty quickly. I really like Italy. This is where I became famous and I would love to stay in Serie A," Dybala told Gazzetta dello Sport.
"It would be a dream to play in the Champions League. There are also some big teams out there that do not participate in the Champions League, though. But I cannot deny that I would like to play in Europe's most important competition."
Juventus appear the likeliest destination judging by Dybala's comments about the presence of Andrea Pirlo in Turin.
"It is so much easier for an attacker when you have a playmaker like Pirlo. He even manages to make the hardest things look simple.
"We all saw his genius in the Champions League match against Monaco. It was his pass that eventually led to the penalty. Of course, Alvaro Morata also played a role in it, but it all started with Pirlo."
Join our new commenting forum
Join thought-provoking conversations, follow other Independent readers and see their replies