Chelsea transfer news: Champions confident of securing one more major summer signing in John Stones or Paul Pogba after arrival of Pedro
Owner Roman Abramovich is keen that the club do not falter in their title defence after a slow start to the season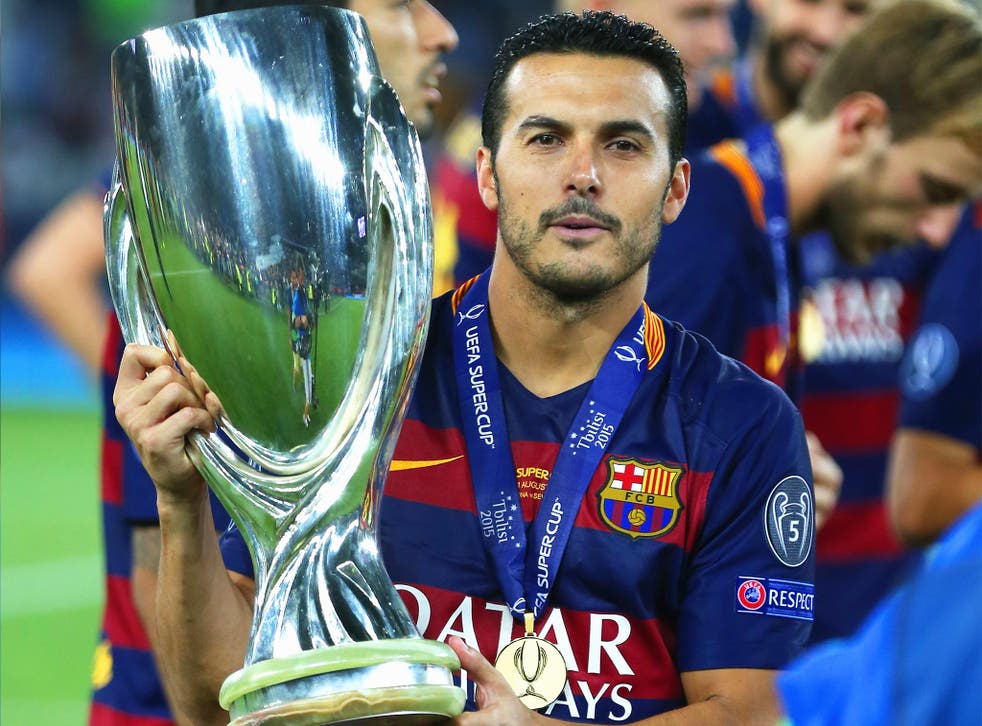 Roman Abramovich and the Chelsea hierarchy believe that they can land one more big signing before the end of the transfer window having completed the £21.1m deal for Pedro from Barcelona in time for Sunday's game against West Bromwich Albion.
The club have long looked upon the £70m rated Paul Pogba at Juventus as ideal for their needs, but with the Italian club having already sold midfielder Arturo Vidal to Bayern Munich this summer it would take a massive investment to get Pogba. Even so Abramovich is keen that the club do not falter in their title defence in their third season in Mourinho's second spell in charge.
The urgency with which the Pedro deal was completed this week reflects the club's belief that they were too slow to add new faces this summer, and have been punished for it with one point from their first two games. There is a will to make further signings, beyond that of John Stones from Everton, to make sure that Jose Mourinho has a highly-competitive squad to take into the season post-transfer window.
Premier League Power Rankings - Game Week 3

Show all 17
Stones will only be signed if the player is himself prepared to push to leave Everton, with Chelsea having raised their bid to £30m - what they believe is a fair price for the 21-year-old. In the past they have walked away from deals, most notably Wayne Rooney, when the impetus was not there from the player.
New signing Pedro had his first training session at Cobham today and said that Mourinho was key in bringing him to the club. There was late interest from Manchester United but Chelsea had long since received assurances that Pedro wanted to come to Stamford Bridge.
Pedro said: "He [Mourinho] is one of the main reasons why I'm here. He phoned me a few times and said he needed me to make the team stronger. He has won titles wherever he has been. I am really looking forward to playing under him and hopefully winning more titles.
In an interview with the club's website, he added: "I spoke to Cesc [Fabregas]. We are very good friends. I knew I would feel at home here and that was one of the main reasons why I decided to join. He's a great player, he's got brilliant vision and he links up really well with the other attacking players. I know we work well together on the pitch so I can't wait to play with him again. I have also played with Diego Costa and Cesar Azpilicueta before, for the national team, so I feel very comfortable here."
Join our new commenting forum
Join thought-provoking conversations, follow other Independent readers and see their replies