Pierre-Emerick Aubameyang to Arsenal: Borussia Dortmund striker denies it is a 'dream' to play for Real Madrid
The 27-year-old has also been linked with Arsenal and Manchester United in recent months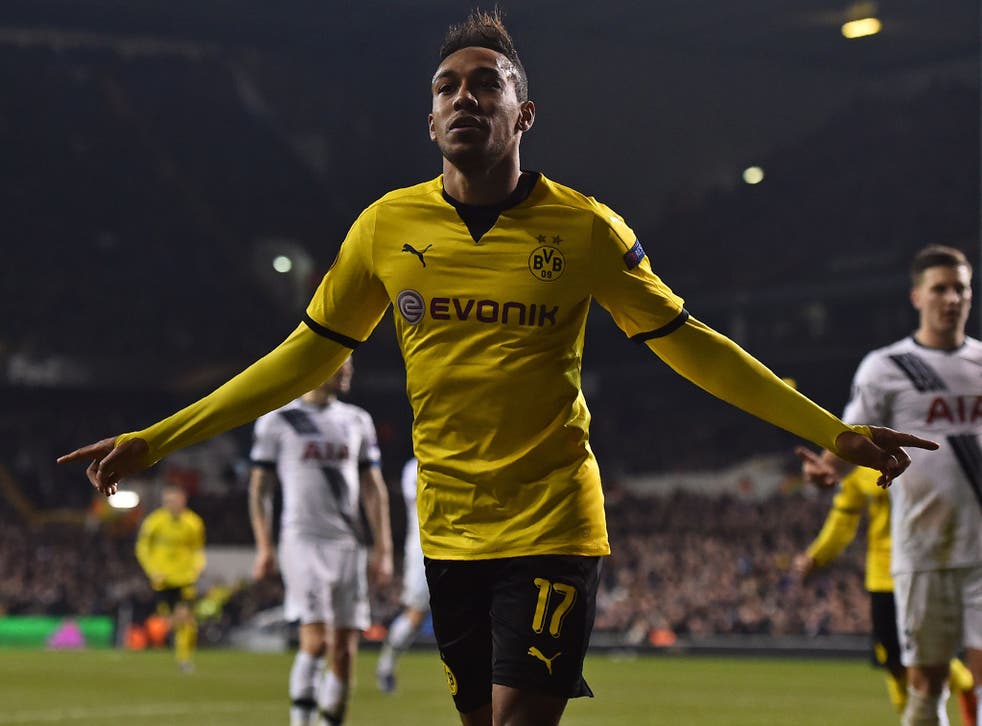 Pierre-Emerick Aubameyang has insisted he has no intention of leaving Borussia Dortmund to join Real Madrid this summer by posting a note directly to journalists on his official Instagram page.
The 27-year-old, who has also been linked with Arsenal and Manchester United in recent months, has been quoted as saying that a move to join the European champions would be a "childhood dream" but he has moved to clarify the comments.
Posting his reply on social media on Wednesday evening, the Gabonese striker said: "Hello journalists. Just to be clear!!! i can read everywhere something that i never said 'only Real Madrid can take me from Dortmund.
"i dont Know who transform my words but im sad that people do like they want. i'm player from Borussia Dortmund and in any interviews i was honest with you to say that it was my dream since im young but not more. Thanks [sic.]"
Meanwhile, Arsenal chief executive Ivan Gazidis has said the north London club cannot "outgun" their Premier League rivals in the transfer market.
The club have secured just one major signing ahead of the upcoming campaign, the £35m capture of Granit Xhaka from Bundesliga outfit Borussia Monchengladbach, and have struggled to entice several targets to the Emirates Stadium.
Aubameyang's post on Instagram
Jamie Vardy, the Leicester City striker, and new Juventus signing Gonzalo Higuain both rejected their advances this summer while a £29.3m bid to sign Lyon striker Alexandre Lacazette has also been turned down by the French side.
The 51-year-old told the New York Times: "We would not be successful if we simply went out into the transfer market and tried to outgun our competitors. We're run in a self-sustaining way, and a way that we believe in, because we believe it gives us certainty for the future, and enables us to plan our future with confidence."
Join our new commenting forum
Join thought-provoking conversations, follow other Independent readers and see their replies