Sergio Ramos to Manchester United: Club pushing to sign unhappy £46.5million defender as they seek 'swap' for David de Gea
Ramos could be available for around £140,000-a-week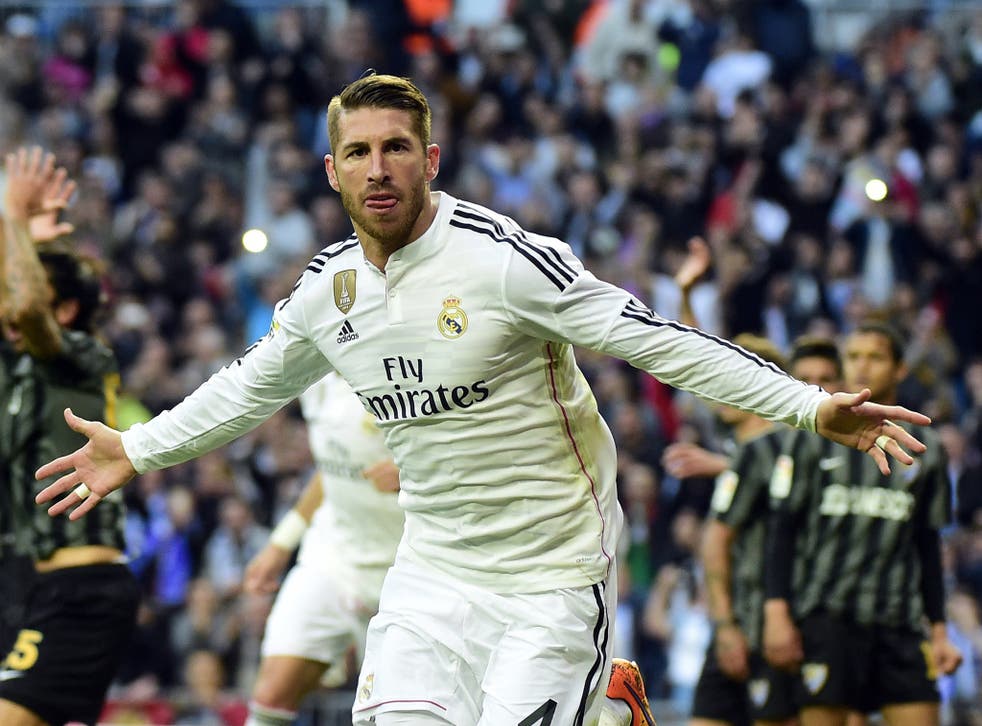 Manchester United were last night pushing to sign Real Madrid defender Sergio Ramos to bolster their central defence and compensate for the likely impending departure of goalkeeper David de Gea to the Bernabeu.
The club's hopes of securing the 29-year-old, in what effectively could be a swap deal with Real for de Gea, have been strengthened by the fact that Ramos is profoundly unhappy that the Spanish club have allowed his contract to run down into its final two years.
Though Ramos has played games with Real in the past and it cannot be ruled out that he is playing suitors for a new contract, this level of disillusion appears to be different. Ramos has indicated that he wants to leave Madrid and that a new start at Old Trafford is his preference.
Manchester United transfer news and rumours

Show all 10
Real, who are thought to have already indicated to United that they will not sell them striker Karim Benzema as part of an exchange for De Gea, appear to have made a first, low offer for De Gea – around £12million – which indicates their belief that his contractual uncertainty reduces his value. The goalkeeper is out of contract and can leave on a free next summer.
But United can capitalise on Ramos' uncertainty about his own future by offering him the kind of contract that the Spanish side are unwilling to offer. The 29-year-old, who is also thought to have been unhappy about Real's decision to sack former coach Carlo Ancelotti, believes he is entitled to a €10m-a-year (£7.1m) deal – which equates to around £140,000 a week. United would certainly be capable of meeting that.
Real may want money as well as De Gea in exchange for Ramos, whom they signed from Sevilla for £19.3m in 2005 but the sum would not be inordinate. The defender has a €200m (£143m) buyout clause, though it is thought that the Spanish club want around €65m (£46.5m) – or equivalent value - for a player who would deliver a vast wealth of Champions League experience to Louis van Gaal's defence.
It was the Spaniard's his last minute goal which took the 2014 Champions League final into extra time and allowed Madrid to win their tenth European Cup. His current deal runs out in 2017.
Ramos' indignation with his contract situation at Real is based on the fact that a substantial number of the continent's top defenders earn more than £140,000-a-week – including Paris Saint Germain's Thiago Silva and David Luiz.
The choreography points to Real being willing to let him go. Barcelona presidential candidate Jord Majo claimed three days ago that he had been offered the chance to sign Ramos. The lack of a Real message that he is not for sale has not gone unnoticed by Ramos' representatives.
Perez's unwillingness to offer a new contract also appears to be a positive sign for United. It is highly unusual for Perez, who has appointed Rafael Benitez to replace Ancelotti, to allow a player to run his contract down into the last two years.
United have fought a long and subtle campaign to keep De Gea but the view from the Spanish capital for the past three weeks has been that the goalkeeper's desire to move enables them to go for him whenever they want.
Join our new commenting forum
Join thought-provoking conversations, follow other Independent readers and see their replies