Transfer news: Arsenal may be frustrated in pursuit of Mario Mandzukic after Bayern Munich talk of extending striker's contract
The forward has been strongly linked with a move away from the Allianz Arena, with the Gunners reportedly first in line for his services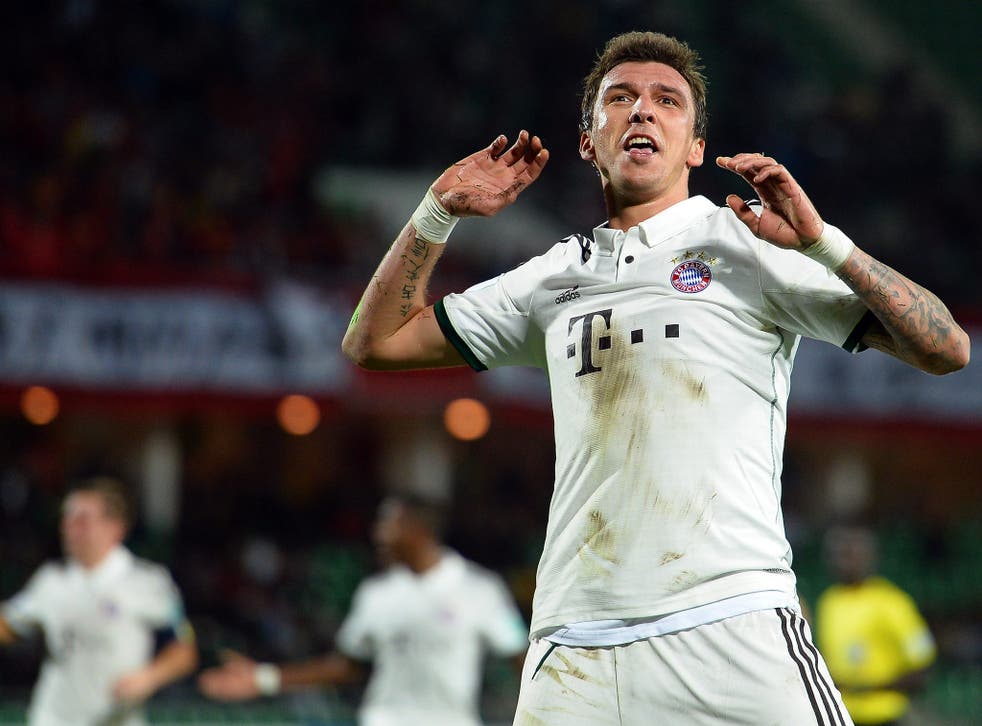 FC Bayern chief executive Karl-Heinz Rummenigge today expressed his club's plans to extend the contract of striker Mario Mandzukic, despite rumours that he may be heading to either the Premier League or Serie A.
Since Bayern secured the signature of Robert Lewandowski, who will join them on a free transfer in the summer, speculation has been rife as to whether Mandzukic would seek an exit, with Juventus and Arsenal among the most prominent clubs to have been linked to him.
In an interview in Wednesday's edition of Bild, however, Rummenigge insisted that "we are completely satisfied with Mario. He has exceeded the expectations we had of him. We're even prepared to extend his contract, and I don't have the impression that he wouldn't want us to."
Mandzukic's current contract expires in the summer of 2016, meaning that Bayern can keep him for at least one more season and remain sure of not losing him for free. Rummenigge's assertion is not the first of its kind to have come from the club, with director of sport Matthias Sammer also stating earlier this month that "Mario remains a vital player for us. He must accept that there will always be competition for places here".
Whether Mandzukic can accept that has been relatively untouched until now. Assumptions that he will want to leave Bayern have often been supported by the departure of Mario Gómez. The German international was ousted as first choice striker by Mandzukic himself, and moved to Fiorentina last summer in order to maximise his chances for a place in the World Cup squad.

Mandzukic, though, will already have represented Croatia at the World Cup before his status is potentially diminished by Lewandowski's arrival. Not only that, but he has already proved his continued worth in Pep Guardiola's system of rotation this season, with the Spanish coach opting on many occasions to leave Mandzukic out in favour of playing with a so-called false nine.
Join our new commenting forum
Join thought-provoking conversations, follow other Independent readers and see their replies