Transfer news: Arsenal 'need to buy two or three players' warns Martin Keown as Luis Suarez deal falters
The Gunners must switch targets after the Liverpool striker accepts he will remain at Anfield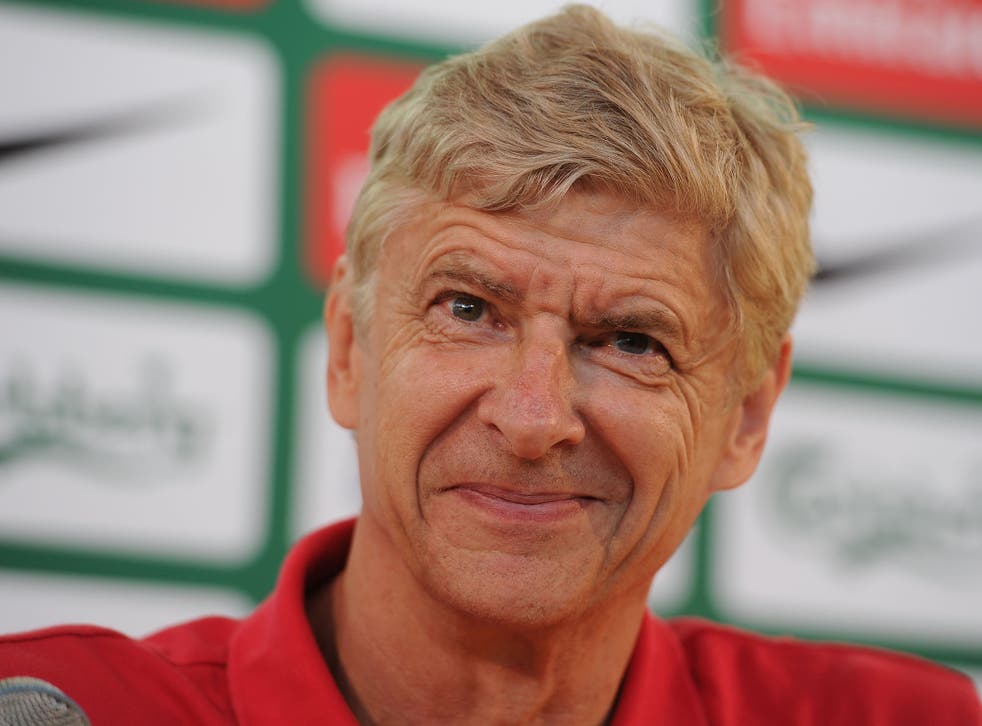 Martin Keown believes Arsenal's pursuit of Luis Suarez has made the Gunners feel better about themselves - now he wants them to sign someone.
With noises finally emerging from the Suarez camp that the Liverpool striker is coming to realise he is not going to be granted the move he has spent most of the summer demanding, Arsene Wenger still needs the big name he feels will turn his side back into trophy contenders.
Keown knows time is short.
But he feels the pursuit of Suarez has a wider dimension than merely attempting to sign a player, which is why the former Arsenal defender does not feel it has been a waste of time.
Speaking at the 2013 FA and McDonald's Community Awards, Keown said: "It was a demonstration to Arsenal fans.
"The club were saying 'We have £40million there. We have tried to buy someone else's best player for a change'.
"It has shown how serious Arsenal are about spending money.
"In the past, Arsene has nurtured them, then lost them just when they are at their best, as was the case with Samir Nasri, Cesc Fabregas and Robin van Persie.
"Now he needs to go out and buy an obvious talent, someone who is going to hit the ground running. And they don't come cheap.
"Fair play to Liverpool for hanging on to Suarez but Arsenal still need to buy two or three players.
"If they do, I think there is a real chance."
Keown's theory is based upon the unprecedented amount of change that has taken place at the top of the Premier League this summer.
"It is fascinating," he said.
"Manchester City have a great group of players but Manuel Pellegrini is a completely different manager to Roberto Mancini and that has to work quickly.
"Mourinho will be the one who grabs the headlines.
"Is he a new manager? I don't know. The Chelsea players are used to change anyway. They have a new manager every year.
"But the biggest thing is how Sir Alex Ferguson's departure will affect the Manchester United players.
"They have worked with him for a lot of years. He would have met their needs. Reassured individuals, found the necessary words to motivate them when he needed to.
"He isn't going to be there now. Of course David Moyes is an outstanding manager. But he is not Sir Alex Ferguson.
"There is a chink of light there for everyone else. If they get the wrong results initially, it might create big gap they are not able to close."
And that is why Keown is so desperate for Wenger to secure a fresh face or two, in addition to the single purchase of young French striker Yaya Sanogo, believing they could end up making the same impact as Dennis Bergkamp did when he joined Arsenal in 1995.
"Arsenal won 10 and drew two of their final 12 games last season. That was championship form," Keown added.
"I just feel if you are in the camp, you need a new signing. You someone who makes you believe you are going in the right direction.
"It happened for us with Dennis Bergkamp. People asked why we were signing him.
"They didn't think he was going to be there for long but he ended up being one of the most successful overseas players ever to play in the Premier League.
"Maybe someone else can come in and do the same thing."
PA
Join our new commenting forum
Join thought-provoking conversations, follow other Independent readers and see their replies