Chelsea need Alvaro Morata back-up and Newcastle must get goalscorer: What Premier League teams need this window
What did Saturday's games tell us about who needs what this month?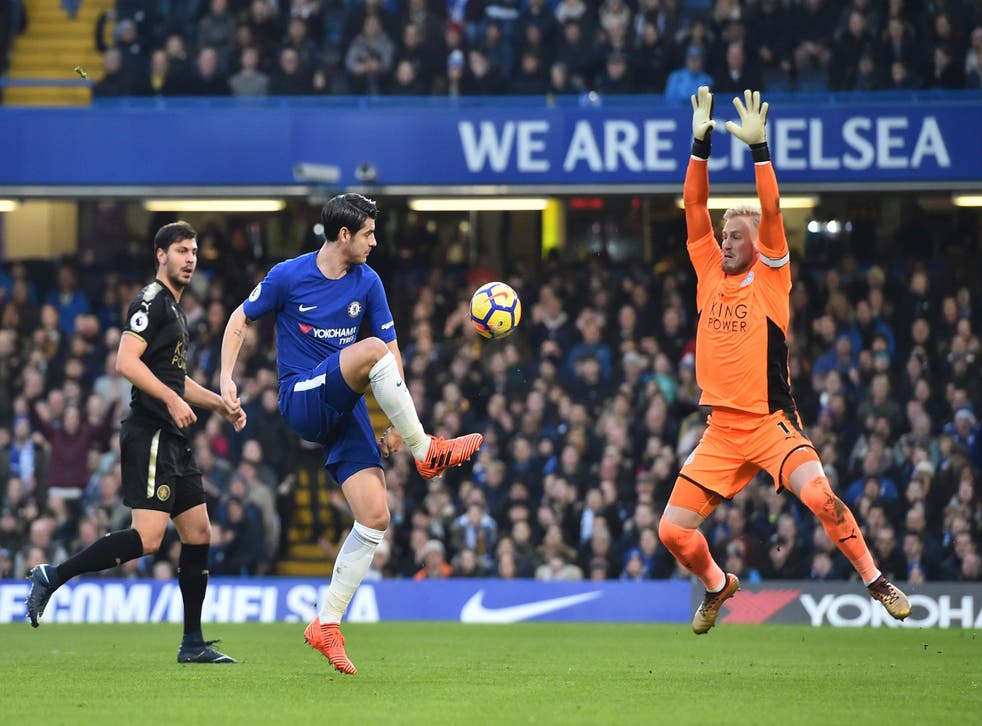 With the January transfer window in full swing, what could Saturday's 3pm kick-offs tell us about who needs what this month – and who doesn't?
Chelsea need a striker
Antonio Conte hinted that he wouldn't be against making a move for Arsenal's Alexis Sanchez on Friday when he said the forward provided good value in the transfer market as the two Manchester club fought over the Chilean. And judging by his team sheet, he wants another striker.
Both Alvaro Morata and Eden Hazard are struggling for form, Conte tried to force them into form by playing them up front together as he clearly doesn't trust Michy Batshuayi to lead the line so can't afford to rest either of them.
They need someone to give the Spaniard a break. And quickly.
Saturday's Premier League matches in pictures

Show all 32
Evans last goal for West Brom
Has Jonny Evans scored his final goal for West Brom? Alan Pardew set a date of 28 January for either Arsenal or Manchester City to seal the transfer.
The Northern Irishman was a City target in the summer and Pep Guardiola is looking for defensive reinforcements.
West Ham six subs
Short of losing games, what is the best way to send a message to your board that you need more signings during a transfer window? That's right, only pick six substitutes out of seven. Crystal Palace have done it before by putting two goalkeepers on the bench in the past.
It may have been more prudent to stick a young academy striker there instead but David Moyes is clearly showing how desperate he really is. Probably shouldn't have won by so many if he really wanted to send a message.
Sako saves his skin
Maybe Crystal Palace don't need a striker after all? Bakary Sako was brought in against Burnley and managed to unlock Sean Dyche's well-marshalled and stubborn defence and caused a lot of problems.
Sako was one of those who was expected to leave this month but his goal and all-round performance suggests he still has something to offer to Roy Hodgson's side.
Newcastle have no firepower
Newcastle had only scored in two of their last six games before facing Swansea and they had plenty of chances that they just couldn't finish off until Joselu finally did after 68 minutes.
Rafael Benitez is desperate to add to his attacking options but doubts over the sale of the club mean there is no money available to spend. This could cost Newcastle their Premier League place, and potentially the sale as well, if it's not addressed immediately.
Leicester should make a deal with Mahrez
Riyad Mahrez has been torturing teams of late with his magic being sprinkled over all of Leicester City's performances. But is he just doing it to attract a suitor? He did want to leave for Roma in the summer after all.
If this is the case, then Leicester could do worse than making Mahrez a deal, if Liverpool do come calling this month. The Cristiano Ronaldo deal as it could be called. Give Leicester your best for the rest of the season and then he will be allowed to leave as a thank you for his loyalty.
Huddersfield need more
Huddersfield have already signed Alex Pritchard this window but he might not be enough. Their good start to the season is under a serious threat of turning into a relegation as they sink towards the bottom.
The Terriers need some new recruits to rejuvenate the squad but that will prove difficult as Premier League players or top Championship stars are not going to want to move if they think they will be immediately relegated.
Register for free to continue reading
Registration is a free and easy way to support our truly independent journalism
By registering, you will also enjoy limited access to Premium articles, exclusive newsletters, commenting, and virtual events with our leading journalists
Already have an account? sign in
Register for free to continue reading
Registration is a free and easy way to support our truly independent journalism
By registering, you will also enjoy limited access to Premium articles, exclusive newsletters, commenting, and virtual events with our leading journalists
Already have an account? sign in
Join our new commenting forum
Join thought-provoking conversations, follow other Independent readers and see their replies