Transfer news: Chelsea want £25m for Kevin De Bruyne from Wolfsburg
Jose Mourinho reveals the Blues have been contacted about the striker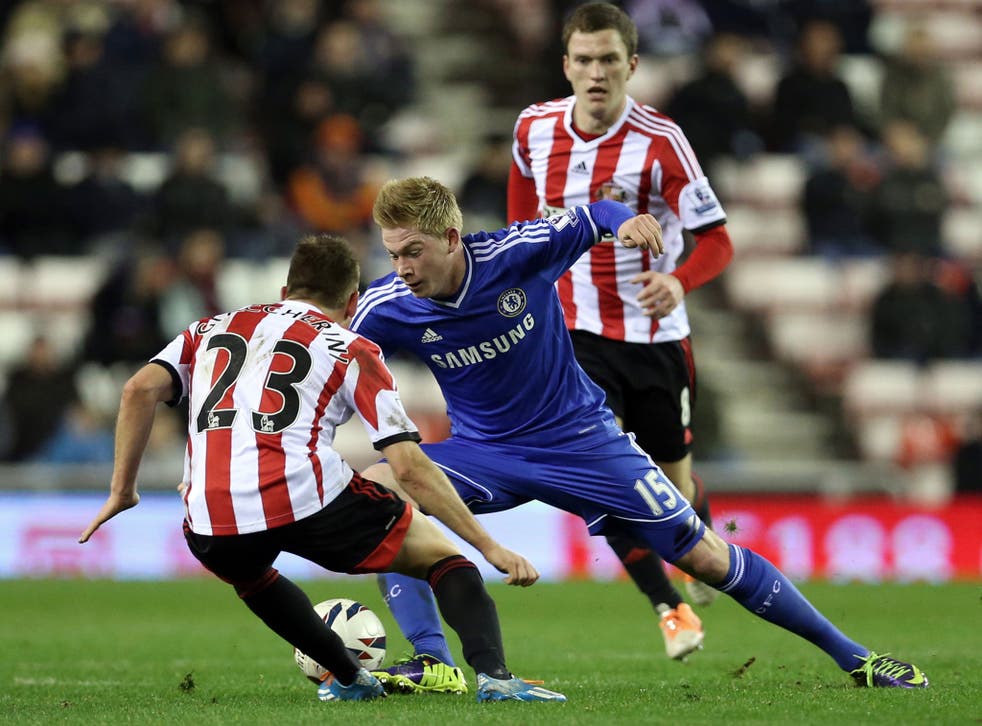 Chelsea manager Jose Mourinho has told German club Wolfsburg that it will take £25m to make the Blues consider letting go of their promising Belgian youngster.
The inflated figure, designed to put any suitors off making a formal offer, appears to have done little in deterring the Germans who will try to navigate the negotiations into more reasonable territory.
Representatives from Wolfsburg are rumoured to have met with their Chelsea counterparts earlier this week to try and secure an early deal for the 22-year-old midfielder but Mourinho is reluctant to let him leave permanently.
Speaking ahead of this weekend's FA Cup games, Mourinho said: "We have a couple of contacts, not started by us, made by other clubs.
"We know that Kevin didn't adapt very well to the difficult life a Chelsea player has. People like Oscar, Juan Mata, Eden Hazard, Willian have a beautiful and difficult life, which is to play and pay a big price. They have to work, give a lot and accept a competitive business.
"Kevin has a different personality. He was very important for Genk, for Werder Bremen, but this is the first time he comes to a big club with big competition.
"He is a fantastic player and has potential, but has found it difficult to adapt to the situation. We know he fancies a move."
Still hoping that the Belgium international could become a top player, a loan move to Atletico Madrid would appear to be a more favourable option but De Bruyne is said to be against another temporary deal.
Wolfsburg are believed to be planning a bid to be sent within the coming days but will have to persuade the Blues that a permanent deal will be the best solution. Money talks and, if a deal is to be struck, it would seem that Chelsea's valuation will have to be met in full.
Join our new commenting forum
Join thought-provoking conversations, follow other Independent readers and see their replies