Transfer news: Gareth Bale returning to England amid reports Tottenham are considering PSG and Manchester United offers
Real Madrid are not the only suitors for the Wales international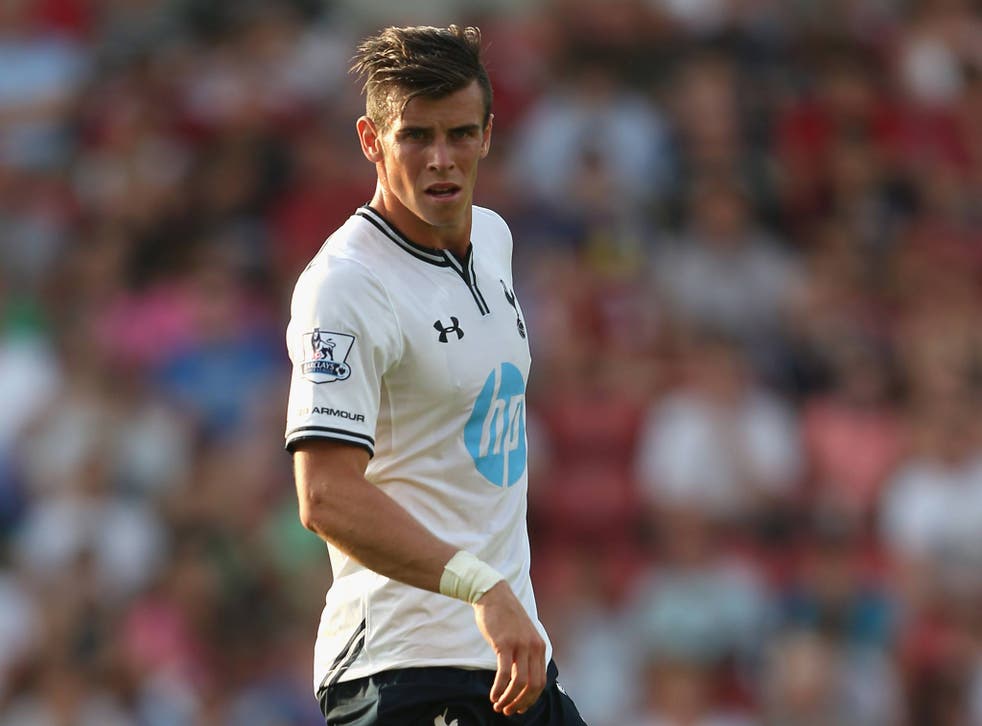 Tottenham are considering more than one offer for Gareth Bale according to reports - with Real Madrid not alone in their pursuit of the Wales international.
According to Sky Sports, Spurs have options on where to allow the winger to move to, despite a widespread belief that Bale is destined for the Bernabeu this week. It's also claimed that a deal for the 24-year-old is yet to be agreed.
The news comes after a weekend where Bale arrived in Spain to discuss personal terms and undergo a medical. He is now returning to England as scheduled and is expected to train with Spurs tomorrow.
The other suitors are not clear - although earlier this summer, both PSG and Manchester United were linked with making a move.
PSG have incredible resources at their disposal thanks to their Qatari owners and would be in a position to match the world record fee of £86m that's thought to have been offered by Real Madrid.
But perhaps the more tantalising possibility is that Manchester United will make a record bid.
David Moyes has been incredibly frustrated this summer, failing to land any of his summer targets after making moves for Barcelona midfielders Thiago Alcantara and Cesc Fabregas.
It's thought that the club want to make a marquee signing to mark the arrival of Moyes at the club and as a statement of their intent in the post-Alex Ferguson era.
United have a habit of buying Spurs' best players, having taken Michael Carrick and their record signing Dimitar Berbatov from White Hart Lane. Their past dealings may not work in their favour however, with chairman Daniel Levy unlikely to want to see yet another player head for Old Trafford.
A deal could be financed by agreeing to let Wayne Rooney leave Old Trafford, with Chelsea expected to return with an improved offer this week.
Speaking after yesterday's victory over Swansea, Spurs boss Andre Villas-Boas admitted there was interest from Real Madrid, although said a deal was not certain.
"There is interest from Real Madrid," said the Portuguese.
"Whether the transfer will happen or not, hopefully you will have more news in the next couple of days, but at the moment there is nothing I can tell you."
Join our new commenting forum
Join thought-provoking conversations, follow other Independent readers and see their replies