Transfer news: Tottenham chairman Daniel Levy attempted to block Arsenal move for Mesut Ozil after feeling Real Madrid betrayed him
Levy spent the entire summer in talks over the world-record transfer of Bale, but was furious when Ozil moved to their north London rivals after being told the German was not for sale
Jack de Menezes
Wednesday 04 September 2013 11:47 Comments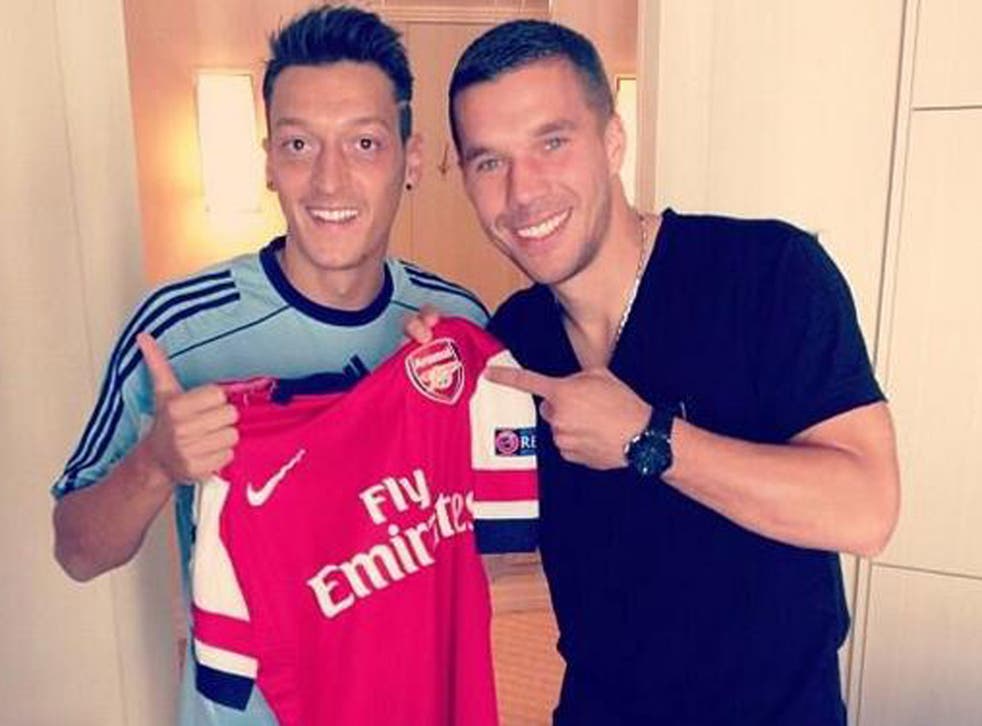 Tottenham chairman Daniel Levy attempted to prevent Real Madrid selling Mesut Ozil to arch-rivals Arsenal in a £42.5m deal, according to reports in Spain.
Levy spent the summer negotiating the sale of Gareth Bale to the Spanish club for a world-record fee of £86m, but he is believed to be stunned after being told the Germany international was not for sale only to see him arrive at the Emirates on deadline day.
Spurs had enquired whether Ozil was available, with a view to working a player exchange into the Bale deal that would see the 24-year-old head to White Hart Lane, but having announced an agreement had been reached on Sunday evening for Bale's departure, Levy was furious to see Arsenal were in advanced talks with the La Liga club for a move for Ozil.
Spanish newspaper El Confidencial has claimed that Levy personally called Real president Florentino Perez on Monday to try and talk them out of the sale, with the two clubs having entered a partnership agreement when they agreed the transfer of Luka Modric last season.
Levy felt that Real had betrayed both he and Spurs having had lengthy negotiations during the Bale transfer saga, which included talks over a player exchange with names such as Fabio Coentrao, Angel Di Maria and Alvaro Morata the subject of interest from the Lilywhites.
However, it is said that Levy's attempts came too late in the day, with Perez informing him that the deal to sell Ozil to the Gunners was all but done, with confirmation coming just after 10pm in Monday night.
Ozil admitted that he had expected to stay with the La Liga runners-up, but new manager Carlo Ancelotti's lack of confidence in him had forced him out of the club. It has since been revealed that he was persuaded to head to north London after a phone call from Arsene Wenger, where the Arsenal boss spoke to the attacking midfielder in his native German language.
The lengthy conversation instilled a confidence in Ozil that he believes he needs to produce his best on the pitch, and
"At the weekend, I was certain that I would stay at Real Madrid, but afterwards I realised that I did not have the faith from the coach or the bosses," Ozil told the German Football Association's official website, www.dfb.de.
"I am a player who needs this faith and that is what I have felt from Arsenal, which is why I have joined.
"Wenger gives me the faith and I can develop further. I know what I can do and I know that I could make the grade with any club in the world because I am so convinced in myself, but if I don't feel people have faith in me, then that is why I had to leave and at Arsenal, I feel I have this fully.
"I am sure the new coach is going to develop me further and I am also really looking forward to playing in the Premier League."
Wenger had been criticised for his lack of transfer activity throughout the summer, despite his reassurances that the club were working on something "big" behind the scenes. Although it took till the final day of the window, Wenger surprised everyone with the move for Ozil, who is widely regarded as one of the best number 10's in the world.
Arsenal missed out on another deadline day deal though, when Chelsea blocked a loan-move for Demba Ba to their London rivals. It has been reported that the Blues' coach Jose Mourinho personally blocked the transfer due to his belief that Ozil talent would suit Ba, and that he didn't want to strengthen a rival for the Premier League title.
Spurs also made a move for Ba but were equally dismissed by Chelsea, meaning that Ba remained at Stamford Bridge to compete with Fernando Torres and Samuel Eto'o while Romelu Lukaku once again left the club on a season-long loan as he joined Everton just before the 11pm deadline.
Register for free to continue reading
Registration is a free and easy way to support our truly independent journalism
By registering, you will also enjoy limited access to Premium articles, exclusive newsletters, commenting, and virtual events with our leading journalists
Already have an account? sign in
Join our new commenting forum
Join thought-provoking conversations, follow other Independent readers and see their replies